Bertolt Brecht's Refugee Conversations
Bertolt Brecht
Methuen Drama
Released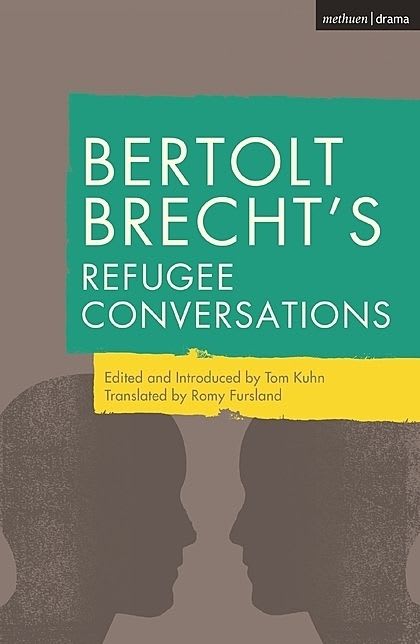 One of the reasons why the theatre is enduringly popular is its uncanny knack of speaking to the future.
When a character in this book speaks of Adolf Hitler's methodology of controlling minds in Germany saying, "he has the means to conquer people's minds. He's the one that gives you your information about what's going on in the world, for example. Even if you think the information is wrong, you still don't have the correct information, which we don't have any", it inevitably brings to mind a free world a quarter of a century on that is frequently governed via the dangerous medium of fake news.
Refugee Conversations was a series of 19 dialogues, each running to between about four and seven pages, between two representative exiled Germans. While each seems relatively insignificant in its own right, together they build to something more substantial.
Ziffel, originally called "The Fat Man", is an overweight scientist, intended to be representative of the bourgeoisie, while his new friend Kalle (The Stocky Man) is very much the epitome of a working man.
Their conversations run across nations and topics, but almost always to the fore are socialist or even communist Brechtian satires on the ways in which workers are used to make capitalist rich.
Some of the strongest pieces in the book attack Hitler and his Nazis, often punching way below the belt to great effect.
In addition to the dialogues, there is is also a brief selection of four monologues, which present a frequently hilarious, if bombastically male, view of the world of sexual relations.
Refugee Conversations has the scope to amuse general readers but is likely to be of most value to those already well-versed in the plays and other writings of Bertolt Brecht, both consolidating existing views but also showing the great writer in a new light.
Reviewer: Philip Fisher