Best Girl
Christine Mackie
Best Girl Productions
Hope Aria House, Manchester
–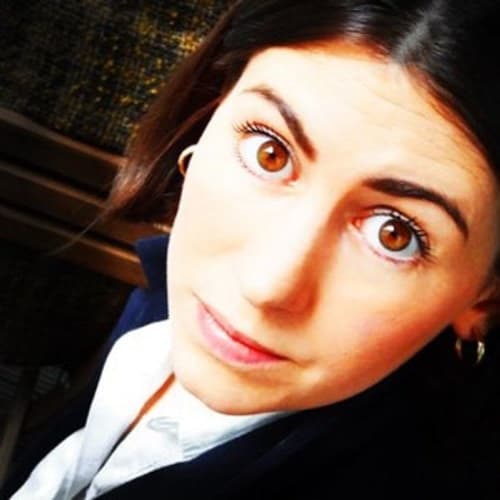 Best Girl is a family affair. The semi-autobiographical monologue is written by Christine Mackie and performed by her daughter, Lois Mackie. It is appropriate, therefore, that the story concerns long-buried family secrets.
Annie (Lois Mackie) has found someone with whom she can form a lasting relationship. Yet she is hesitant to commit, refusing an offer of marriage. As she chats with the audience, Annie finds herself acknowledging behaviour patterns that put her relationship at risk. Annie comes to realise the only way to ensure that her relationship survives is to seek professional help to resolve a childhood trauma that shattered her family.
Appropriately for a play with mental health as a theme, director Kayleigh Hawkins sets an intimate, therapeutic tone. Annie chats with the audience as if to a friend with gossipy innuendo ("he wasn't getting anywhere near my plumbing"). All of the events are filtered through Annie's memories so any clinical detachment is avoided allowing the development of a poignant, bittersweet atmosphere.
Christine Mackie's script is a masterpiece of understatement. In the early, lighter, scenes of the play, there are subtle hints—Annie referring to her grandmother rather than her mother—of a past trauma. Mental health is an intensely personal matter and what is traumatic to one person does not affect another. The events which unfold in the play are not earth-shattering except to those involved—when Annie discovers the secret that her boyfriend's family has concealed for years and which twisted his life, her instinct is to laugh at its triviality. Christine Mackie is obviously a fan of the NHS but does not give the therapists magic powers—it is constantly emphasised that the attitude of the individual is vital in ensuring any recovery.
Lois Mackie gives a deeply sympathetic performance. She has a particularly expressive face with a ready smile that can just as easily start to tremble. Likewise, Mackie's voice will start strongly then drift off as Annie realises she is coming close to a truth she would rather conceal. Mackie makes Annie a very down-to-earth character raising the simple truth that if someone so thoroughly 'normal' can have mental health problems there is no shame in seeking professional help.
There are two different aspects to Lois Mackie's performance. The opening scenes show Annie to be cheerful but vulnerable—tears are never far away. Later scenes reflect not so much a growth in confidence but a sense of relief; Annie is more relaxed having put aside some burden and is eager to talk whereas earlier she was hesitant. It is a subtle but very impressive development of character.
Tender as a bruise, Best Girl is a gentle tearjerker—in the best possible sense of the word.
(A percentage of ticket proceeds from Best Girl are to be donated to Veteran and Children's mental health charities FirstLight Trust and YoungMinds.)
Reviewer: David Cunningham