Bianco

NoFit State Circus
Fountainbridge Brewery
–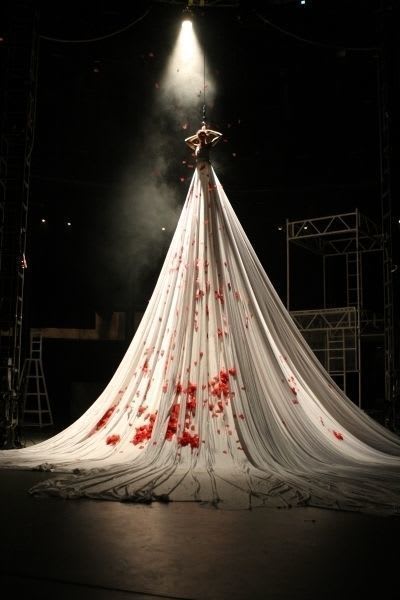 NoFit State Circus has set up its big top at Fountainbridge Brewery. It returns with its exciting captivating show Bianco following a sell-out run at the Fringe last year.
This is no ordinary circus; it's a high-energy, immersive and anarchic promenade performance that has a relentless party atmosphere.
The audience moves around the big top so that we are always close to the action. There are no seats, but that makes the experience even more unique.
The performers have amazing circus skills with impressive trapeze work, stunning ariel rope execution, a high wire act that leaves you gasping and even a beach scene that uses trampolines.
The technical operation is inspiring with four large towers moved around to form the different scenes.
Some of the performances are almost balletic and the whole physicality of the actors is dazzling.
The choreography is slick and stunning and the action happens high in the air and all around you.
There is a tremendous live band accompaniment that pumps up the excitement and the sheer thrill of being part of this visually attractive show.
This is a circus experience that should not be missed.
Reviewer: Robin Strapp