Big and Small (Gross und Klein)
Botho Strauss, English text by Martin Crimp
Sydney Theatre Company
Barbican Theatre
–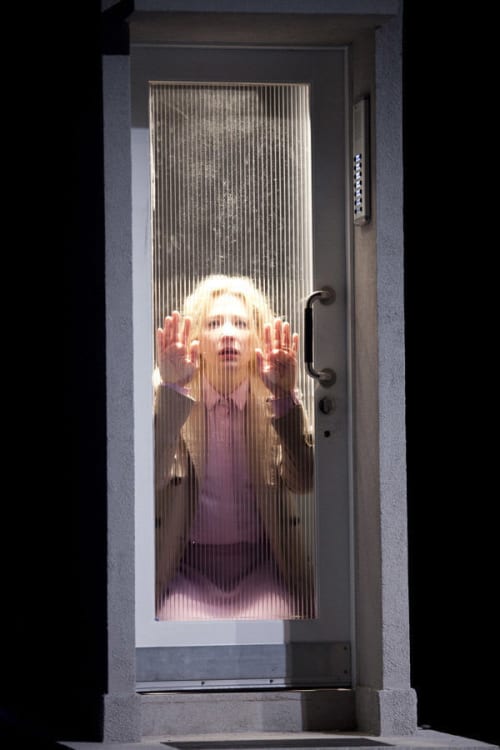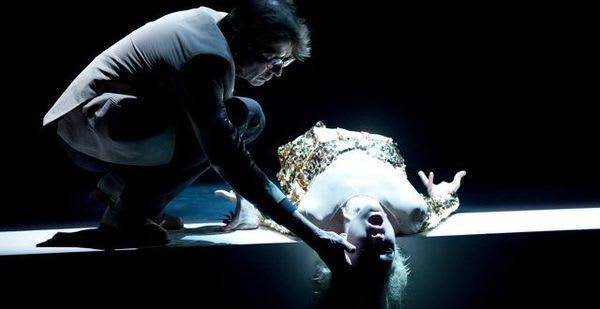 One of film's hottest properties, Cate Blanchett is apparently keen to devote herself to the stage at present. While the money may not be as good, anyone that sees this tour de force will quickly understand why.
Her talent blazes throughout 2¾ hours of what sometimes feels almost like a solo performance, even though she does have a baker's dozen compatriots who feed her lines and get odd opportunities of their own.
The play itself is one of those German expressionist classics that have no serious plot and constantly seek to confound expectations as they shine a light on contemporary living (30 years ago when it was written) in ten short scenes, some divided into tiny morsels.
The closest that writers in English come might be David Mamet's Edmond or any number of works by Martin Crimp. That is convenient since Mr Crimp has written the clear-sighted translation for a play that could otherwise all too easily lose its audience as early as the first scene, which really is a monologue.
It sets the tone as Miss Blanchett's Lotte, a graphic designer recently separated from her uncaring husband, drinks the night away eavesdropping on a couple of men whom she constantly finds "amazing"—her favourite word.
The play progresses in picaresque fashion as she drops in on innumerable people including next, a couple whom she has never previously met, though she recognises the clothing of the glamorous fashionista wife.
Other particularly memorable encounters bring into view her surly, thieving brother, an uncooperative deity and a household of loners, one of whom is her ex-husband and another a teenager who refuses to emerge from her tent, lightening the atmosphere along the way with crab-like scuttling.
In keeping with the mysterious tone of Botho Strauss's writing, the closure is anything but, leaving many questions but not a single answer, although we do get a detailed picture of Lotte and her travails.
Benedict Andrews does a great job of directing this Sydney Theatre Company team, creating a perfect atmosphere by narrowing the large stage space using a vertical wired square through which the action is viewed. The drama is then enhanced by magical lighting courtesy of Nick Schlieper and some beautiful, emotive images.
This kind of thing appeals to continentals and Barbican theatre aficionados, neither grouping being that keen on overt meanings. Quite what Cate freaks will make of it all remains to be seen but those with open minds should be gripped by the dramas and a magnificent performance from an actress who has the kind of stage presence that is all too rare, possibly because these days too many of its possessors spend all of their time making movies.
Reviewer: Philip Fisher