Big Bite-Size Breakfast Show Menu1
Andrew Turner, Aileen Quinn and James Quinn, Mark Harvey Levine, Billy Knowelden, Seamus Sullivan
Bite-Size Plays
Pleasance Dome
–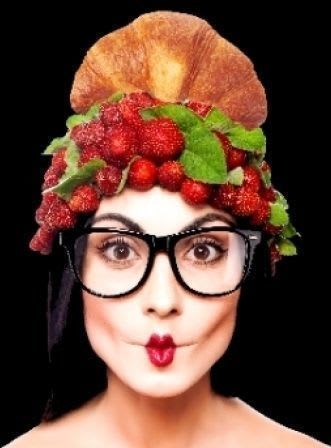 This is one of the strongest and most satisfying sets of plays that the reliable Bite-Size team has ever compiled. Catch it before the tickets sell out!
A Night to Remember by Andrew Turner
The witty opener features Rowena Gray as what is commonly known as an Essex Girl, having "marital problems" with her hubby, Thomas Willshire.
Their therapist recommends a little role-playing excitement but sadly the couple's Valentine's Night re-living of Pretty Woman goes hilariously wrong, due to the intervention of a policeman played by Stephen Laycock.
Rebrand by Aileen Quinn and James Quinn
We all know that the advertising industry is unprincipled but when a team comprising Claira Watson-Parr and Billy Knowelden under the direction of Rosie Edwards is charged with sexing up the armed forces, the politically supercharged consequences are explosive. They are also seditiously funny.
Wishes by Mark Harvey Levine
The slightest play in the sequence features Thomas Willshire as a man with a gift. However, the ability to read people's wishes from the coins that they throw into a fountain causes trouble. The twist lies in his solution.
I Do by Billy Knowelden
Billy Knowelden shows his all-round talents to become the writer of a sci-fi piece with echoes of 1984.
Stephen Laycock and Rosie Edwards are friends 100 years or so hence. By that time love has become illegal, making their affair fine but passion unacceptable.
The idea plays out with good humour and the odd chilling warning about the future.
Valkyrie at the Roller Disco by Seamus Sullivan
The title says it all, as Claira Watson-Parr formidably playing a Wagnerian Valkyrie tries to charm a teacher/roller hockey fiend portrayed by Rowena Gray. To discover that their relationship is stormy seems inevitable.
Reviewer: Philip Fisher