Big Bite-Size Breakfast Show Programme 3
Angie Farrow, James McLindon, Lisa Holdsworth, Derek Webb, Billy Knowelden
Bite-Size Plays
Pleasance Dome
–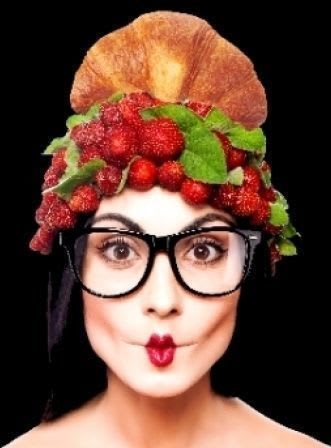 Although this may not be the best menu of 2017, it is still worth seeing and contains two really strong plays.
Lifetime by Angie Farrow
A man played by Stephen Laycock starts the morning with a bang by asking a complete stranger portrayed by Claira Watson-Parr to marry him. The couple then amusingly fast forward through a marriage and eventful life.
Fightbook by James McLindon
Four people argue and deconstruct on Facebook.
A Different Time by Lisa Holdsworth
This one is special—deeply moving and worthy of conversion into a full-length drama. It features Claira Watson-Parr (tarty), Rowena Gray (mean) and Rosie Edwards (pacifying) as three old schoolfriends who reunite in their late thirties or early forties.
The initial cattiness is funny but gives way to a tragic tale of child abuse.
Emperor's New Clothes by Derek Webb
This brief sketch is reminiscent of Art, as one friend shows another his illusory new painting.
Whiskey by Billy Knowelden
This is the other high class act.
What starts as a meeting in a bar between Billy Knowelden a city slicker and a prostitute played by Rosie Edwards develops into a very funny, multi-layered comedy drama worthy of John le Carré or Len Deighton before succumbing to even more novel plot twists.
Reviewer: Philip Fisher