Big Bite-Size Lunch Hour: Lunch in Cairo
Tom Coash
Assembly Checkpoint
–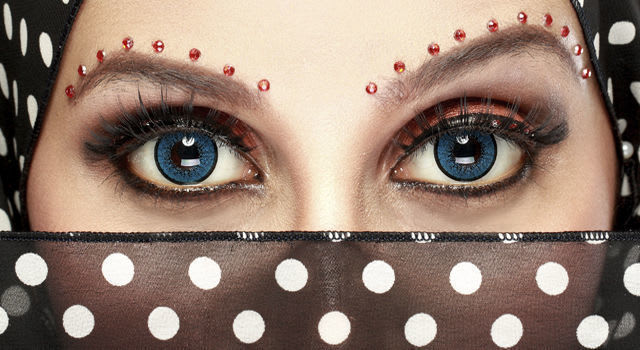 The Big Bite-Size team is experimenting with a new lunchtime format comprising two plays by Tom Coash that are long by their standards, running at about 25 minutes each.
Veils
Veils features two young women sharing university digs in Cairo.
This intelligent play contrasts their views and actions when the university threatens to ban veils.
Annie Harris as Egyptian Samar is pleased to see another blow struck in the battle against the repression of women.
By way of contrast, her African-American friend Inti played by Verona Moitt is outraged and takes affirmative action with unexpected consequences for the pair.
Ukimwi
Ukimwi shows a meeting between Javier Resero's John, an American aid worker celebrating his 30th birthday, and a teenaged prostitute using that name from Kenya, also played by Miss Moitt.
He proves resistant to the lady's charms but liberal helpings of whisky loosen tongues enough for an enlightening discussion about AIDS in Africa.
By the end, Ukimwi becomes a chilling but informative piece that simultaneously has the power to shock and educate.
Reviewer: Philip Fisher