Big Bite-Size Lunch-Hour: Izzy's Manifestos
Kevin Jones
Bite-Size Plays
Gilded Balloon Teviot
–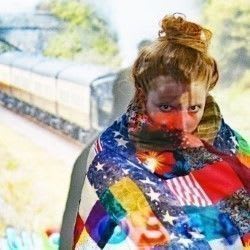 In a new venture, the Big Bite-Size team have commissioned an hour-long monologue to showcase the considerable talents of Claira Watson-Parr.
She is Izzy, a feisty Yorkshire lass with a rebellious streak and quirky view of life.
Even as a tot, Izzy wants to be different, as her first manifesto makes clear and ever after remains an outsider.
We follow her life into a difficult time as a teen, marked by the loss of a much-loved father and a tough time at school.
University choices are limited but, using an impressively practical approach, Izzy gets into and graduates from Art College, making and losing friends and a lover with alacrity.
Her attitude to a job in the tax office is similar, building to a mini-life-changing moment that ends a witty but thought-provoking monologue, which fits perfectly into the Gilded Balloon's intimate Turret space.
Reviewer: Philip Fisher