Big Fish The Musical
Book by John August, music and lyrics by Andrew Lippa, based on the novel by Daniel Wallace
The Other Palace
–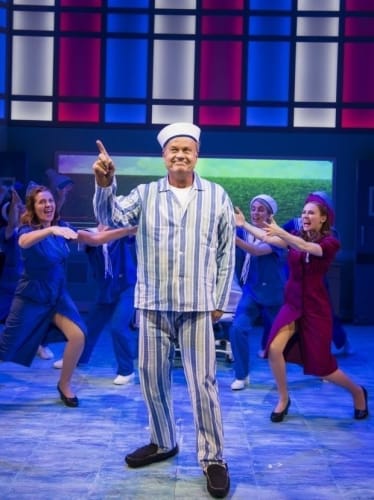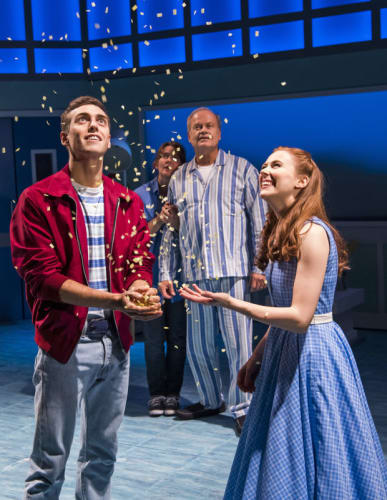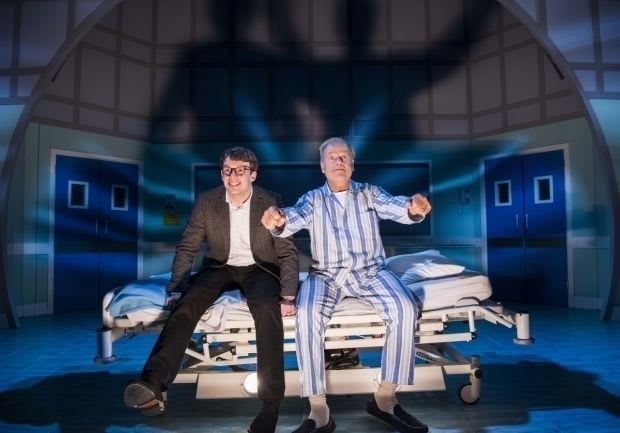 The question that everybody will be asking about Big Fish The Musical relates to the impact of Kelsey Grammer, Frasier to millions around the globe.
While this is London stage debut, the award-winning actor has done his time on and off-Broadway which ensures a strong, likeable performance as Edward Bloom, a fantastic fantasist from Alabama in a story adapted from a novel which was subsequently filmed by cult director Tim Burton with Albert Finney taking that role alongside Ewan McGregor as his younger self.
The musical, first seen on Broadway four years ago, is directed by Nigel Harman who probably dreads the reminder that his biggest claim to fame is still as an actor in EastEnders. The tale opens on the eve of a wedding between the old man's nervy son Will, played by Matthew Seadon-Young, and his charming Irish bride, Frances McNamee's Josephine.
As becomes apparent when reporter Will tries to prevent Dad from delivering the traditional embarrassing father's wedding speech, relations between the pair can be a little strained, despite the efforts of their respective wives, Claire Burt particularly calming in the role of Sandra.
A stroke before the reception has run its course then takes the evening in weird and wonderful directions as we enter the bedbound Edward's mind, further illuminated by observations from worrying loved ones.
Most of the 2½-hour running time is taken up with a series of tall stories featuring, inter-alia, a witch who like Macbeth's predicts the nature of Edward's final parting, a mermaid, a giant, a circus ringmaster, a werewolf and much more. The storytelling all leads to an enchanting daffodil moment at the end of the much longer first half. This is one of a number of attractive visual effects, some using projections, though nothing to compete with the efforts of Tim Burton, who uses a different medium and benefits from a budget that must have been dozens of times as large.
By that point, the central character has been presented as a charmer who loves his tales and enters fully into them, having regressed into the more youthful form of James Muscato, whose singing voice is considerably more tuneful than that of his alter ego, the gravelly Grammer.
In the final scenes, the mood changes from quirky screwball comedy to pathos as father and son finally begin to see eye to eye, with truth and fantasy becoming a little more clearly defined.
While the music tends to be pleasant rather than memorable, the lyrics often do a fine job of illuminating the story. Andrew Lippa particularly excels at '40s-style jazzy female trios, especially the catchy "Little Lamb from Alabama", while the duo between father and son "This River Between Us" is the pick of the evening both musically and in terms of emotional impact.
Big Fish is the kind of musical that seems to work best when presented on a relatively small scale. Given the draw of a big TV favourite, it should sell well and might even get a coveted West End transfer, if the big man is available.
Reviewer: Philip Fisher