Big The Musical
Book by John Weidman, music by David Shire and lyrics by Richard Maltby, based on the Motion Picture Big, written by GaryRoss and Anne Spielberg
Theatre Royal Plymouth
Dominion Theatre
–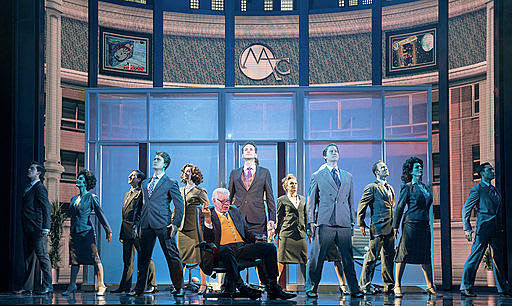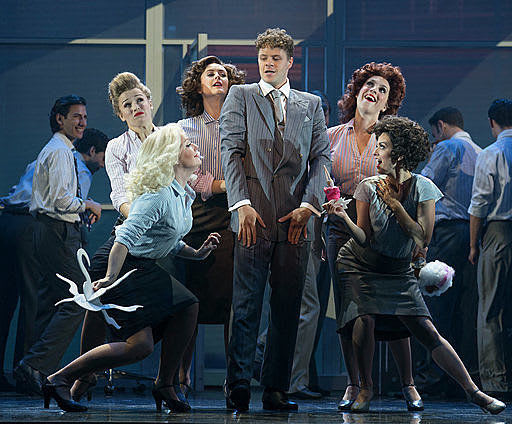 At face value, this production from the Theatre Royal in Plymouth seems an odd autumnal transfer to one of the West End's largest theatres.
If nothing else, a show featuring a 12-year-old protagonist would seem obvious fare for schoolchildren and their families but is running from mid-September to start of November, missing out on both the summer holidays and Christmas break.
The producers have obviously identified a number of potential hooks to bring in audiences. First, the show, which made its Broadway debut in 1996, is based on the popular movie from almost a decade before starring Tom Hanks. As such, it may well appeal to romantics in their early to mid-50s who identified with Josh Baskin first time around.
The casting has also been strategic. The older Josh and his female lead Susan Lawrence are respectively played by boy / girl band favourites Jay McGuiness from The Wanted (also a Strictly Come Dancing winner) and Kimberley Walsh from Girls Aloud (sadly only a Strictly Come Dancing runner-up).
A generation or two up, Josh's mum is Coronation Street star Wendi Peters, while his boss is the iconic Matthew Kelly.
The evening has an old-fashioned feel, with songs and choreography that could easily have come from a mid-20th-century movie and a plot that would not have been out of place in the same era.
That plot is so simple that it might have been written by Hans Christian Andersen. 12-year-old Josh, like everyone else at his age, would love to skip the teen years and become an adult.
When he expresses this wish to a tawdry machine at a funfair, that wish comes true and he is suddenly reincarnated physically as muscular Mr McGuiness, although his mental age never quite catches up.
This causes problems both at home and with his peer group. Unbelievably though, the young man lands a job as an evaluator for a toy company run by Matthew Kelly's George McMillan, immediately being thrust into an executive role and the arms of beautiful, blonde Susan. To make life even better, he miraculously acquires a Manhattan apartment with a great skyline and a full designer wardrobe.
The fairytale moves on from there in relatively predictable fashion towards a bittersweet finale.
One of the main strengths of director and choreographer Morgan Young's presentation lies in Simon Hignett's imaginative design. This features numerous exciting and pertinent projections designed by Ian William Galloway, which for many may live longer in the memory than a series of relatively insipid songs with only one or two highlights such as the impeccably choreographed "Coffee Black".
The story is gently amusing, while Jay McGuiness does a good job of conveying Josh's understandable confusion, while his female lead does her best with a limited sitcom role.
It is a pity that this show is not running through school holidays, beyond a brief half term break, since its target audience should have been children with parents or grandparents looking for an undemanding, aspirational evening with lots of stylish razzmatazz.
Reviewer: Philip Fisher