Bill T. Jones/Arnie Zane Dance Company
The Phantom Project: 20th Anniversary Tour
Theatre Royal, Newcastle, and touring
(2004)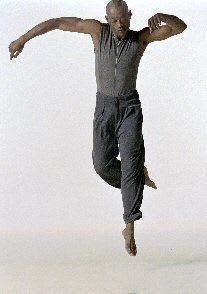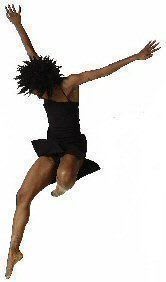 The Theatre Royal has had a great dance season: first the Dance Theatre of Harlem, then NDT2 and now the Bill T. Jones and Arnie Zane Company: three exceptional contemporary dance companies with very different styles.
The Bill T. Jones company (I'll call it that for the purposes of this review: the full title is too long!) produced the shortest show of the season (17 minutes first half, just over 40 second), but there was no suggestion that the audience was being short-changed. In fact the reaction was rapturous and many found the second piece deeply moving.
The shorter piece, D-Man in the Waters (Part I), danced to Mendelssohn's String Octet in E Flat Major, was very impressive technically. The energy and technique of the company were faultless and I was particularly impressed (it being the first time I have seen the company) with the mixture of body types, both male and female, and the way in which the traditional gender roles of male=strength & pyrotechnics and female=passive grace were subverted, with both sexes taking an equal role: both men and women lifted and were caught, were lifted and thrown.
Reviewer: Peter Lathan