Binge!
Lisa-Marie Hoctor and Samantha Edwards
Mighty Heart Theatre (PUSH Festival 2019)
HOME, Manchester
–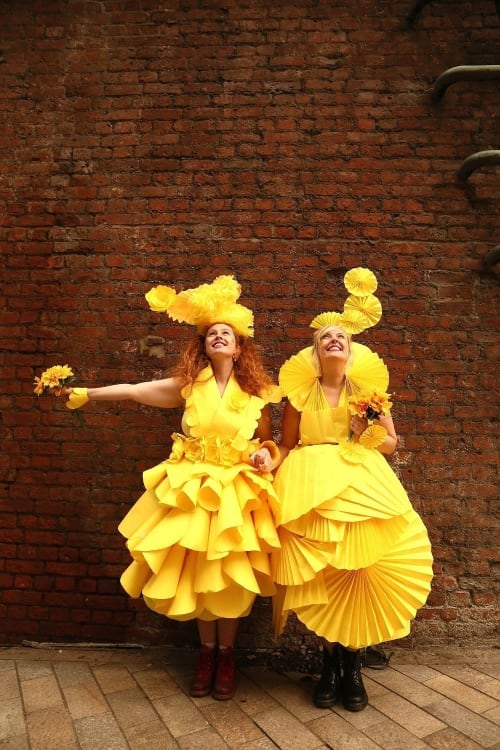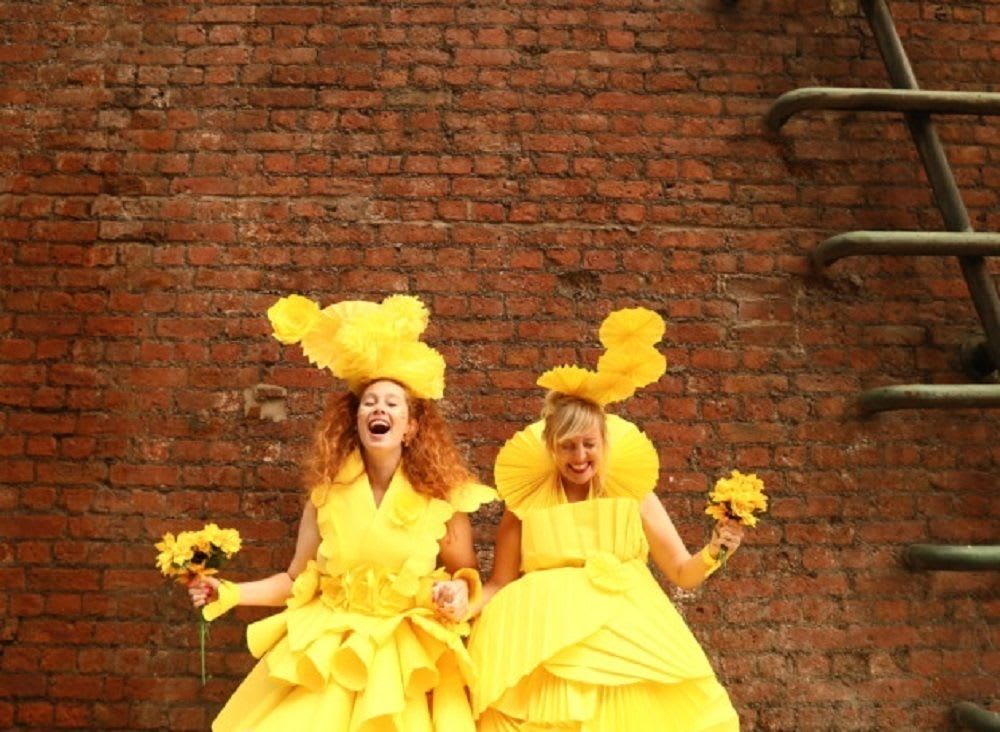 Well, did not see that coming. Theatregoers are accustomed to perceiving artists as freewheeling spirits who, while never pretending that their footloose and fancy free lifestyle is prosperous, still regard it as preferable to a mundane day job. It comes as a shock, therefore, as Binge! develops into Lisa-Marie Hoctor and Samantha Edwards explaining why they have decided to pack in the Mighty Heart Theatre Company for a career as a counsellor and to start a family.
Some years ago, Lisa-Marie Hoctor, who started the theatre company, was diagnosed with food addiction, eating disorder and post-traumatic stress disorder. Samuel Johnson remarked, 'he who makes a beast of himself gets rid of the pain of being a man' and Hoctor is very much aware that addiction begins in an effort to mitigate pain by, in her case, over-consumption, which creates a vicious circle leading to guilt and shame and so even more pain that needs to be eradicated. It is sobering to realise that, for Hoctor, her work with Mighty Heart became a contributory factor in this self-destructive behaviour and the move to a steady job is regarded as a welcome relief from anxiety.
Binge! is a sensual experience with Hoctor vividly describing the textures of the junk food she consumed and the ritualised manner in which she would eat her meals. There is a high level of self-awareness that, even in the grip of addiction, makes clear the process cannot be allowed to continue.
Binge! is different from previous shows by Mighty Heart which were heavily interactive. The high autobiographical content—some of the story is told by the couple reading out their e-mails—limits the extent to which it is possible to involve the audience in the proceedings. It would be interesting to know the point during the writing of the show where it was decided to end the Company. Director Sam Ward sets a deceptively giddy cheerful tone with spoof advertisements and the duo dancing in bright chicken outfits. Even here, however, there is a serious undertone as it is revealed that yellow is a colour which encourages consumption.
This is a very emotional show but not in the manner one might expect. There is no anger or resentment but rather a more poignant sense of regret and acceptance, even weariness, as Hoctor lists the number of times she has changed address over the years. Samantha Edwards, 37 weeks pregnant at the time of performance, expresses guilt that she considers Hoctor did most of the heavy lifting for the Company. Hoctor seems relieved at having managed to dodge martyrdom in the name of the arts and found the security of steady employment. It is hard, as an audience member, not to feel a twinge of guilt at what the duo have endured for our entertainment.
Audiences attend theatres in the hope of seeing something thought-provoking and moving. Binge! certainly fulfils this objective although not quite in the manner one might have anticipated.
Reviewer: David Cunningham