Birmingham Royal Ballet Triple Bill: E=mc2 / Tombeaux / Penguin Café
Choreography by David Bintley
Birmingham Royal Ballet
Sadler's Wells
–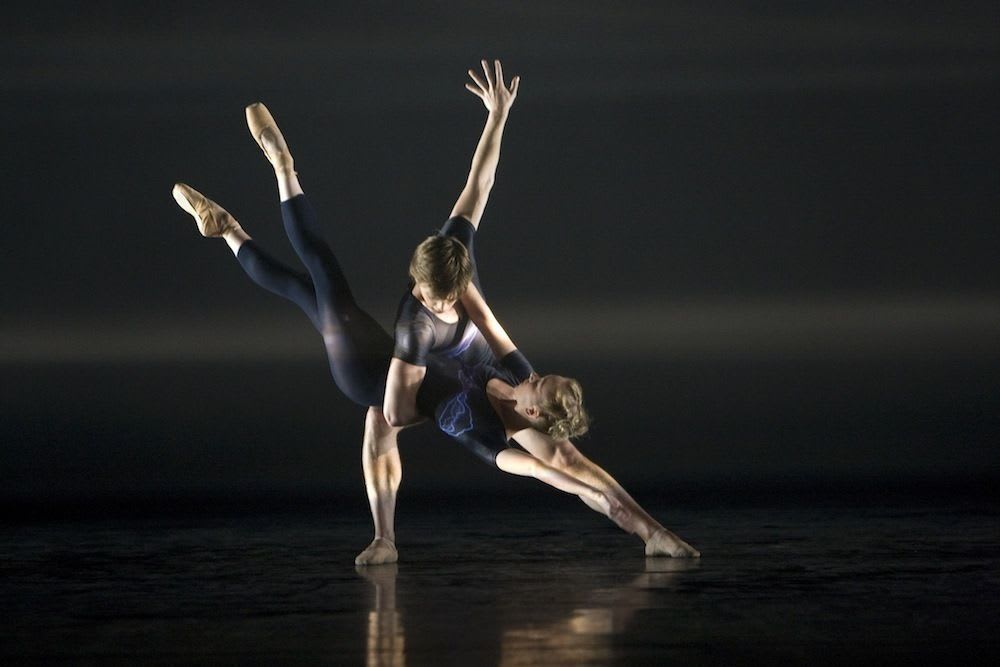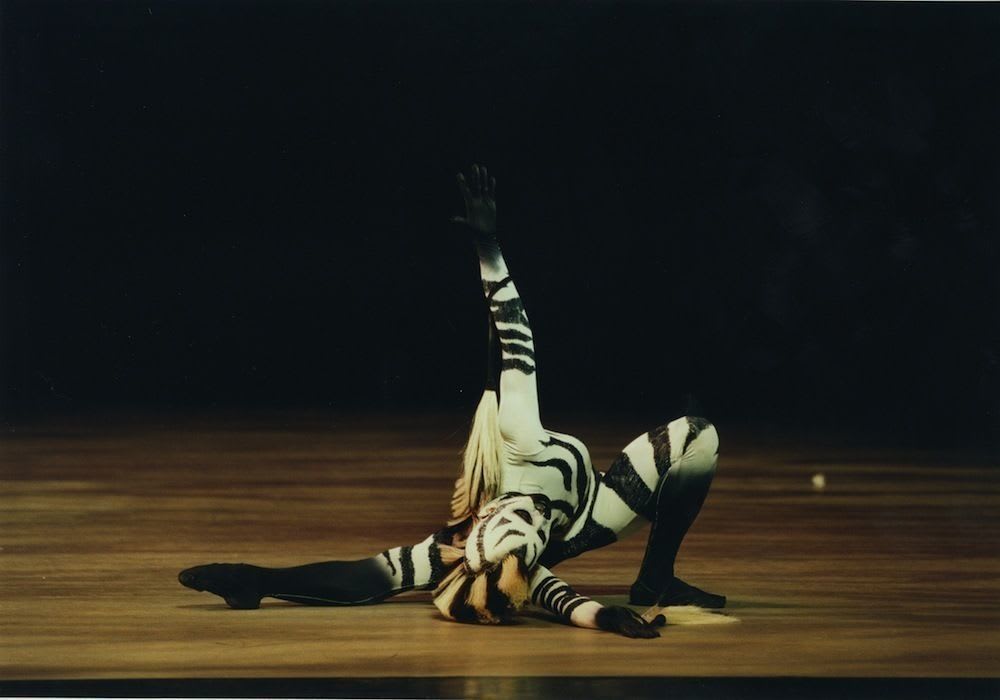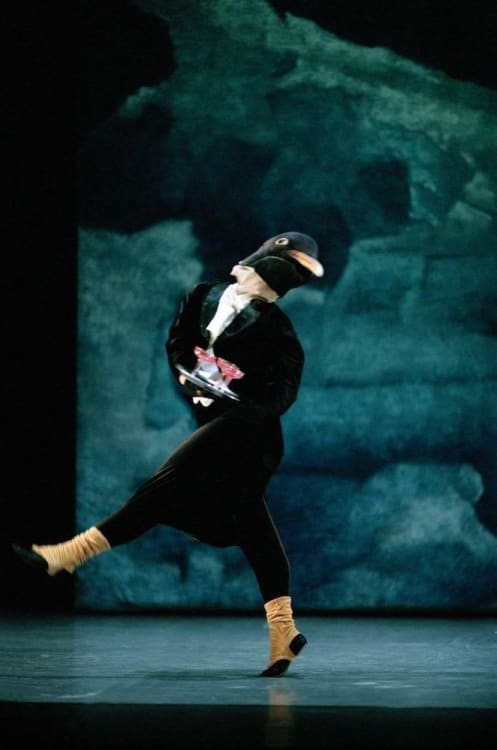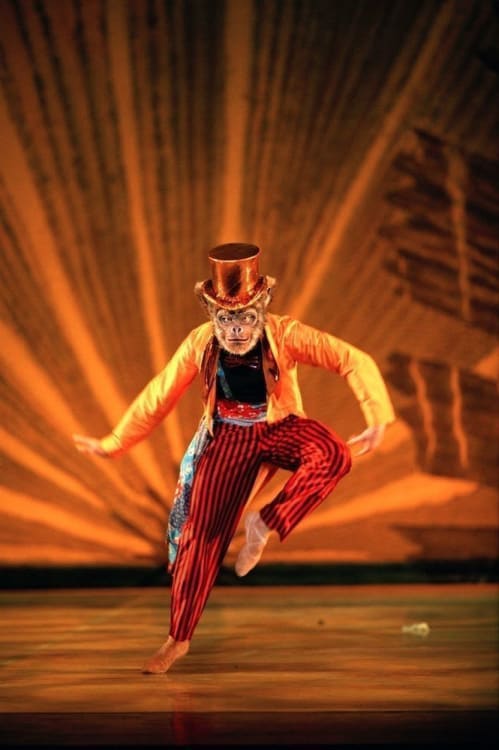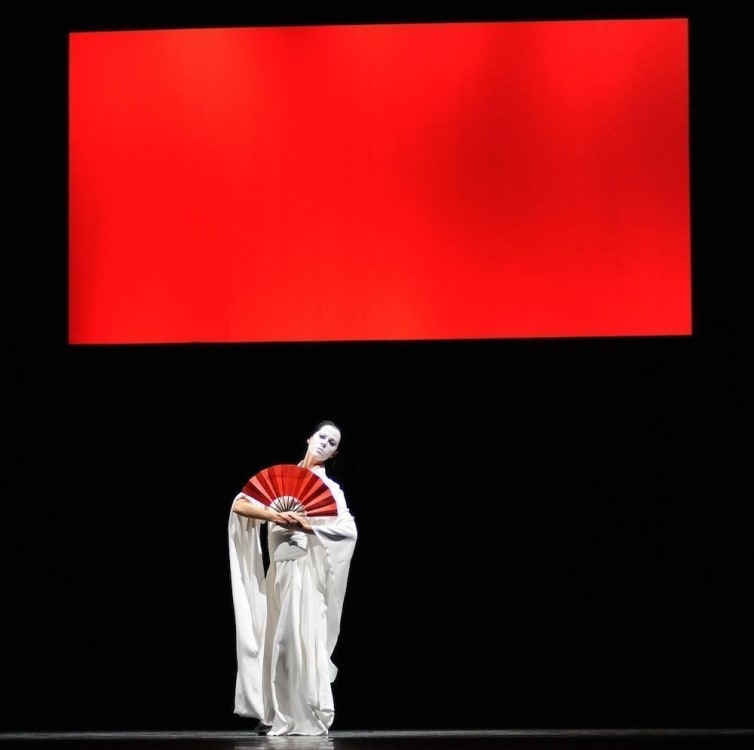 In chronological order, this production of three David Bintley ballets works backwards, though it almost didn't work at all. But in true ballet story fashion, backstage disasters—fires in the rigging during rehearsals—did not sabotage the evening, even if, as he himself said, we may not be seeing his ballets (spanning a quarter of a century) in the best conditions.
The dancers, of course, save the night, and if there may have been some flying in problems how could one not warm to a doughty speech from the man who has kept the flame of classical ballet burning, a flame lit at the Royal Ballet by Ninette de Valois and Frederick Ashton, his mentors to whom he pays homage in these works.
Although it is the 'Fred' step (in David Vaughan's definition: posé en arabesque, coupé dessous, small développé à la seconde, pas de bourée, pas de chat) that Bintley confesses to using, especially in Tombeaux, one can see the strong influence of both in his works: there's a literalness even in the most abstract.
The crowd pleaser, Still Life at the Penguin Café, a family show, with its anthropomorphized animals on the brink of extinction, is a direct descendant of Ashton's Tales of Beatrix Potter.
Whimsical and popular, costumes by South African Hayden Griffin and music by Simon Jeffes founder of the original Penguin Café Orchestra, with lighting by John B Read, there is still some life to be squeezed out of this twenty-five year old number.
The Great Auk (Ruth Brill) serving drinks at the Penguin Café; the Utah Longhorn Ram (Angela Paul with Iain Mackay partnering) dancing à la Ginger Rogers and Fred Astaire; the Texas Kangaroo Rat (Tzu-Chao Chou) doing a hoedown; the Brazilian Woolly Monkey (Jamie Bond) straight out of a Copacabana show; and (how's this for a name) Humboldt's Hog-nosed Skunk Flea (Laura Day) leading a group of Morris dancers a merry dance.
Created for the Royal Ballet in 1988, its light-heartedness disguises a serious ecological theme, brought out most strongly by the White Mischief 1940s coiffured women's indifference to the fate of the Southern Cape Zebra (Chi Cao).
Tombeaux, the middle ballet is ostensibly 'a lament on the death of his mentor, the great Frederick Ashton'. Originally for the Royal Ballet, it precipitated Bintley's break with it.
The death of a dream, which came whole to him on hearing William Walton's Variations on a Theme by Hindemith. Driven by the Fred step, curved Cecchetti arms, a classical structure, there's a Victorian air about it.
Black ferns backlit green decorate the front gauze; girls in black tutus tinged with blue make pretty formations; four men in velvety black, ribs etched in the cloth, dance a fast and powerful quartet—the pall bearers? The design by Jasper Conran is beautiful.
The lead couple—Momoko Hirata and Joseph Caley—she in velvet black tutu, he in plain black unitard, a danseur noble, dance their pas de deux and solos with earnest look.
The Roman gate to the Underworld lifts and Lethe's river flows in Gerhard Richter / Monet green. He runs to cross over, leaving his partner spinning in the spotlight.
But the leaving was also the start of something new for Bintley (directorship of Birmingham Royal Ballet), and tonight's opening piece E=mc2, created in 2009, winner of the South Bank Show Award for Dance, is a daring exploration / explanation of Einstein's Theory of Relativity.
Divided into four movements, to a specially commissioned score by Australian composer Matthew Hindson, Bintley unpicks physics with physical certitude.
Energy, Mass, and Celeritas2 (the speed of light) dance and dancers' bodies convey in amoebic grouping, in lifted flight and fleet feet. Limp wrist hands, however, may be the crackling static of electricity but look like waving tendril fronds, and break the line.
Energy is Holst planet sounds, the Big Bang, percussive beat, Polovtsian Dance rhythms, Murnau's Metropolis and HG Wells' The Time Machine narratives and groupings, and an explosive duet from Elisha Willis and Joseph Caley.
Mass is six men three women in trio sets—each woman the nucleus of two men. High lifts, spiky corona legs like cannons shooting upwards, the music lyrical, romantic, violin and harp.
For Celeritas2 it's Philip Glass minimalist. Light and airy. West Side Story-ish. Jumps and leaps of joy, bleeps and beeps, in front of a bank of spotlights that grows and glows.
The third movement Manhattan Project, which seems to have stepped in from another ballet, is the shameful consequence of Einstein's theory—the bombs that hit Hiroshima and Nagasaki.
A Madame Butterfly geisha in white kimono and red fan, a lone figure against the orange red glare: an interlude at odds with the dynamic of the other three.
Reviewer: Vera Liber