Bitch Boxer
Charlotte Josephine
Underbelly
–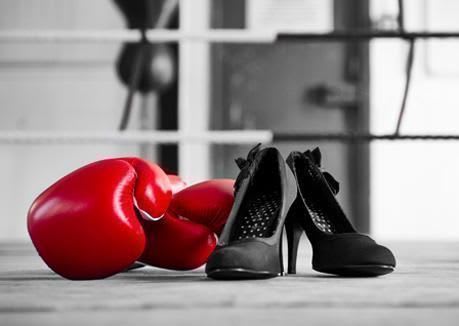 The Old Vic New Voices programme is discovering some talented new writers and Charlotte Josephine, who also performs this effortful monologue, is a star in the making.
Her skill lies in creating a character and milieu that are 100% believable, and that is no mean feat. In such a physical role, she must also owe a great deal to director Bryony Shanahan.
The timing could not be better, as Chloe Jackson is a female boxer with the ambition and talent to represent GB as the sport makes its debut in the 2012 Olympics just down the road from her home in Leytonstone.
Chloe is a tough cookie but has a heart, which pretty much belongs to Daddy, at least until Jamie comes along.
However, her dedication to the sport is unswerving, focussed by her trainer, who just happens to be the aforementioned father.
Balancing a divided family life (Mummy being far more of a bitch than any boxer), career and socialising isn't easy even before Chloe's equilibrium is thrown off course by tragedy.
She struggles to get back to normal and this is where Miss Josephine, who convinces with her jabs and hooks as much as her dialogue, comes into her own both as writer and performer, as we get a glimpse into the heart of the youngster.
Bitch Boxer is high quality theatre that will have audiences both laughing and crying at the wonderful star. Highly recommended.
Reviewer: Philip Fisher