Bitter Wheat
David Mamet
Garrick Theatre
–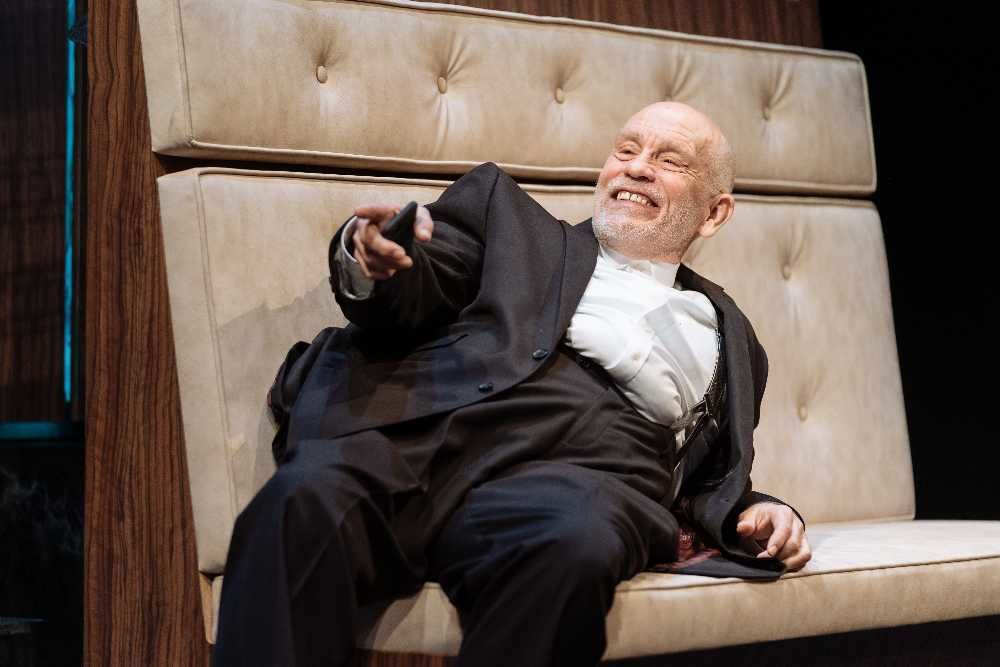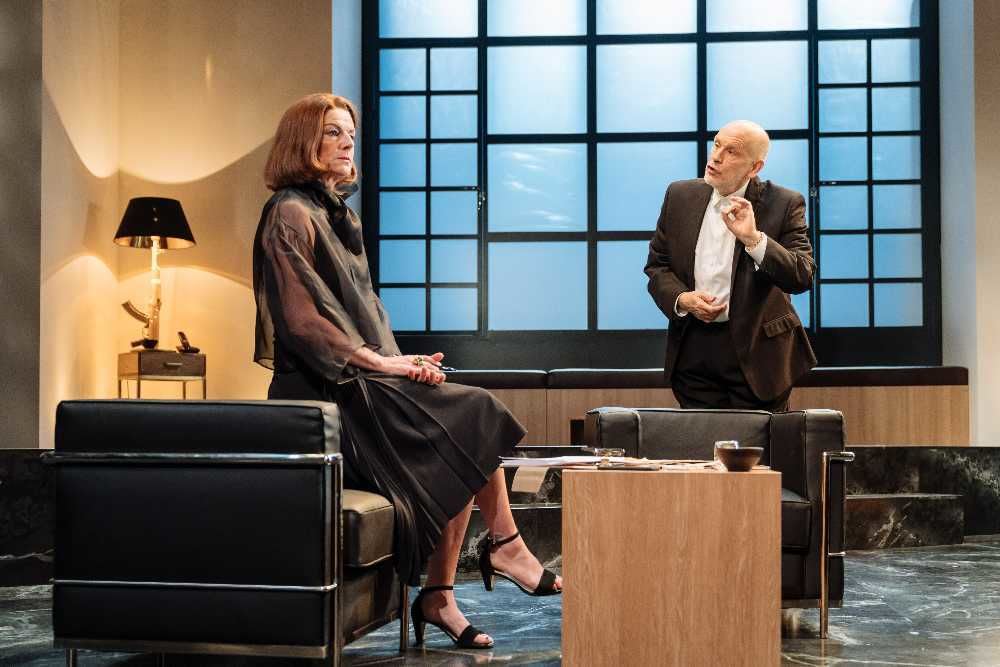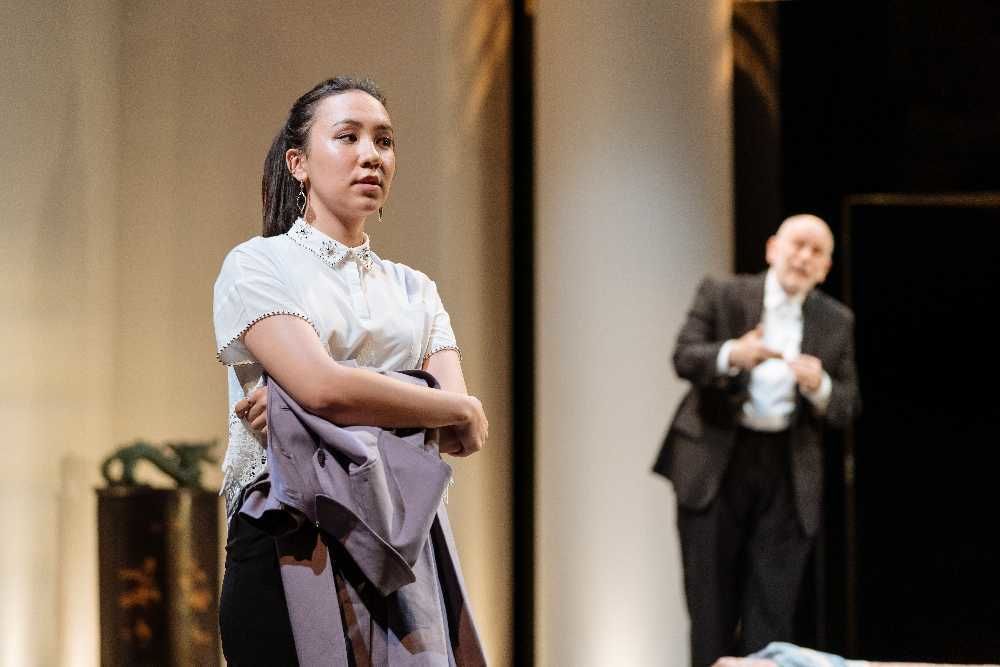 Rather than Broadway and despite its intrinsically American content, David Mamet has offered the world première of this new play about sleaze with a MeToo slant to London.
The opening and closing scenes take place in a stylish executive's office designed by Christopher Oram and incorporating amongst other furnishings a deadly table lamp, symbolically designed like an automatic rifle.
Initially, viewers could be mistaken for assuming that Mamet, who also directs, has returned to the Hollywood that he depicted so wittily in Speed-the-Plow.
However, before too long, it becomes clear that his central figure, Barney Fein, is very closely based on a heavily newsworthy character who is all too real.
John Malkovich, making a welcome stage return, plays the film producer who appears to have been consumed by his own hype and turned his life into a delusional fiction.
Strongly supported by Doon Mackichan's Sondra, the kind of PA who is happy to turn a blind eye and will do anything for her boss, his behaviour veers between deeply insulting, more deeply insulting and gross.
Barney will do anything to get his way, bringing to mind not only Harvey Weinstein on whom he is so closely modelled but, some might posit, another American in an even more powerful position whose negotiating style can sometimes get closer to blackmail than is fitting.
The first half of a 1¾-hour running time largely comprises a demonstration of just how awful Barney can be and also his uncaring attitude, to the point where he barely notices his mother's passing. It is hard to find any sympathy for a man who treats anybody whom he meets as either a slave or a victim for his predatory sexual tastes.
The second half of the play shows what happens when a hated bully goes too far and is called to account. The catalyst for this change is Yung Kim Li, an Anglo Korean actress with attitude, intelligence and self-respect portrayed with calm confidence by Ioanna Kimbook.
Impressively, the Kentish-Korean is the only person who sees through much of the bluster and recognises the economic theory behind a highly successful businessman, whose only weakness is an insecurity about his weight. However, she also plants the metaphorical bomb that sends Barney into freefall.
The main attraction of this play, beyond David Mamet's dialogue, which is intermittently as sharp as ever, lies in his portrayal of the fall of one of those American Masters of the Universe who believe themselves immortal, barely noticing that the world has changed to such an extent that, instead of a superhero, they have become the kind of villain who always got comeuppance in the kind of movies that Barney Fein produced.
Bitter Wheat is a light, amusing comedy, greatly helped by an excellent cast led by the inimitable John Malkovich. However, it is some way from the very best that this leading playwright has to offer, primarily because there are no shades of grey about the protagonist, a man so evil and self-centred that he borders on caricature.
Reviewer: Philip Fisher