Black Men Walking
Testament
Eclipse Theatre Company
Royal Court Theatre Upstairs
–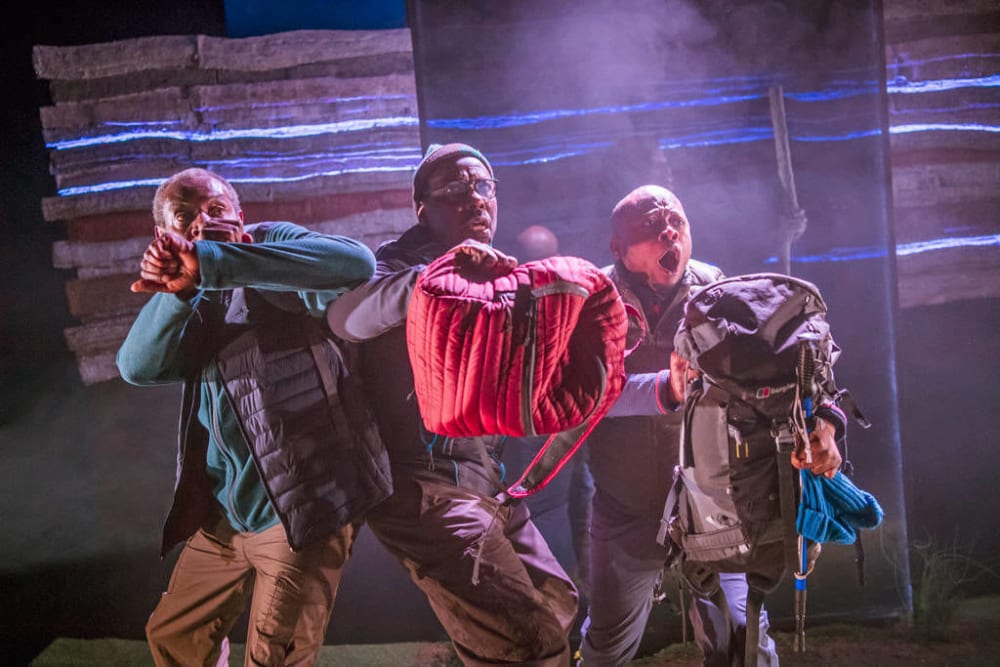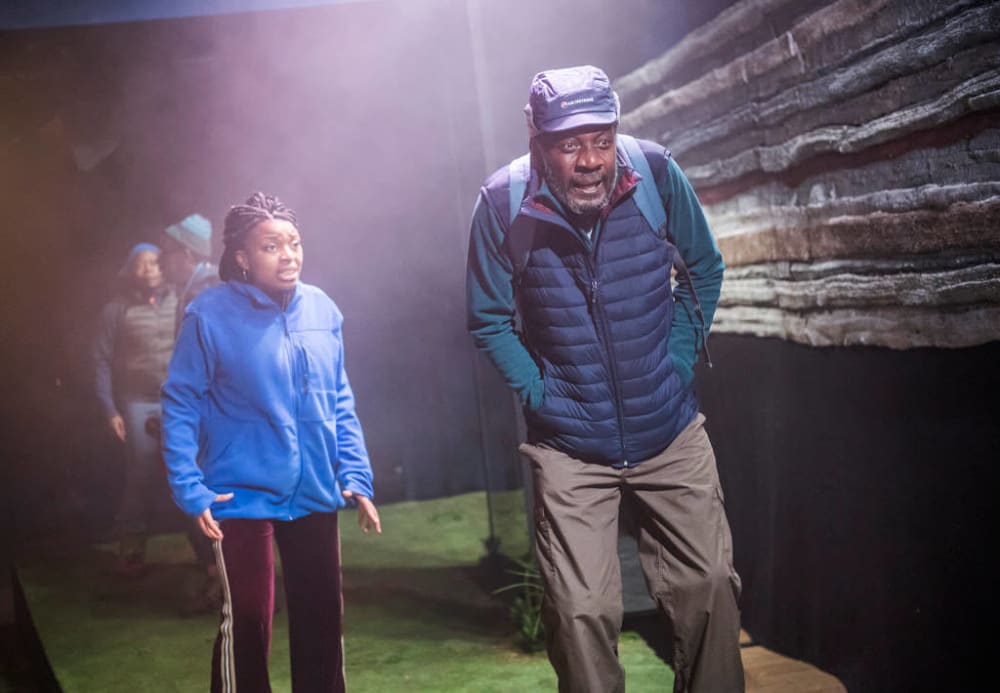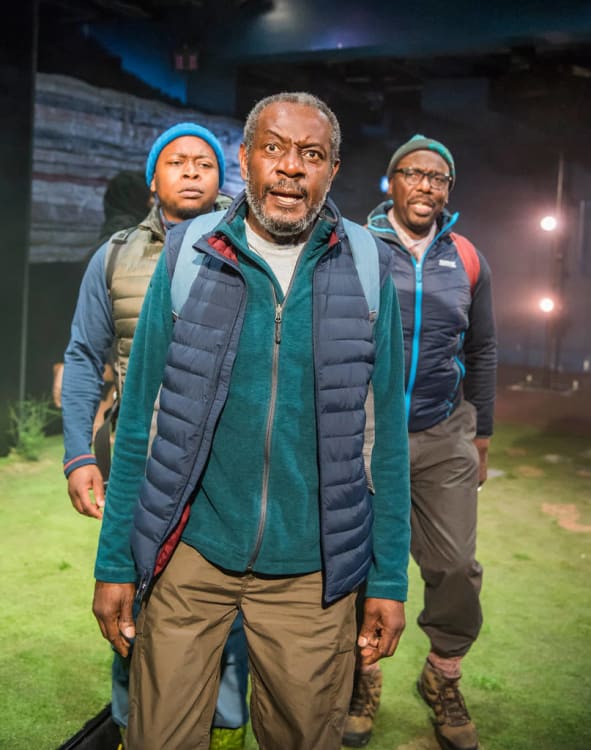 Black Men Walking is a play, first produced at the Royal Exchange in Manchester, that is not afraid to take on big, sometimes unpopular ideas.
It opens one March morning as three middle-aged, black Yorkshiremen prepare to embark on their monthly group walk across the Moors.
The trio just happen to be rather predictable stereotypes. Trevor Laird's Matthew is a frustrated, well-spoken doctor, Richard, played by Tonderai Munyevu, a friendly Ghanaian who still retains his accent after a couple of decades in Britain, while Tyrone Huggins is Thomas, a born and bred historian with lashings of confidence and a local accent. Each is troubled, although it takes a little time to discover why, as they cover insecurities by making bold statements about finding themselves and their dual cultural heritages.
While Matthew and Richard struggle with differing family problems necessitating the breaking of their cardinal rule about leaving mobile phones behind, Thomas is literally haunted by history.
Adding an extra dimension, when the action begins to slow, is Dorcas Sebuyange taking the role of the seemingly mysterious Aisha, a locally-born student and aspiring MC, young enough to be any of the men's daughters and bringing her own problems to the party.
This quartet march themselves into a pea souper of a fog and then snowstorm, symbolising their personal struggles but also the troubles of their race in a country where equality is supposed to be the order of the day but colour remains an insidious reason for differentiation and, as often as not in the parts of Yorkshire that they inhabit, hatred.
Despite the efforts of director Dawn Walton for Eclipse Theatre Company and her well-chosen cast, the plotting throughout this 80-minute drama tends to be overly simplistic.
However, while that can diminish the impact of what should be a hard-hitting work, Testament, whose background is primarily as a rapper, has a poetic way with words and a desire to right wrongs by bringing them to public attention, which is a strong justification to support this heartfelt exploration of the politics of race in Britain today.
Reviewer: Philip Fisher