Black T-shirt Collection
Inua Ellams
Fuel
Pleasance Courtyard
–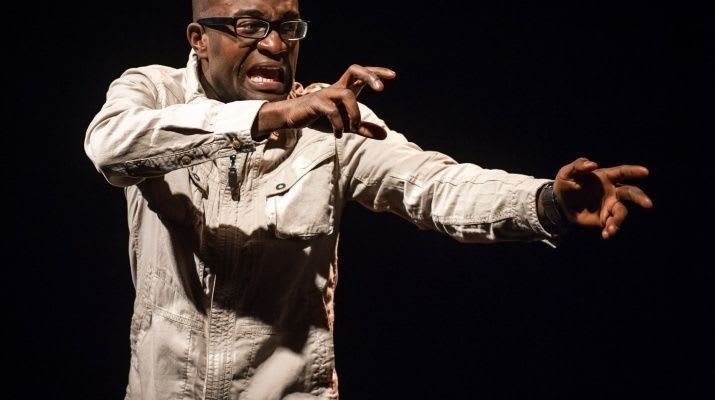 This brief visit is a welcome opportunity for Edinburgh audiences to see a well-regarded work produced by Fuel.
The likeable, laid-back Inua Ellams is a consummate story teller, who draws on the African traditions of his native Nigeria for inspiration.
Ellams needs little support, but for this tale benefits from some witty cartoon projections that he has created himself.
The story starts when a Muslim family in Jos, Nigeria adopts a small Christian boy named Matthew. In no time, he has formed the bond of a lifetime with his foster brother Mohammed.
The pair do almost everything together and, after an unlikely series of incidents, begin to sell handmade black t-shirts, Matt creating them and Mo doing the marketing.
Unfortunately, African society can be intolerant and after Mohammed's homosexuality is outed, the boys are obliged to leave on the instant for Cairo, where the markets embrace their product.
In time, they progress to London and then China, mirroring the economic developments of their era.
In their absence, sectarian war rages at home, threatening the family that they have left behind, without contact for years.
From an early point, we are aware that tragedy awaits and it hangs over the tale until the final dramatic climax to what is an engrossing and touching tale of African enterprise and intolerance.
Reviewer: Philip Fisher