Blackta
Nathaniel Martello-White
Young Vic's Maria Studio
–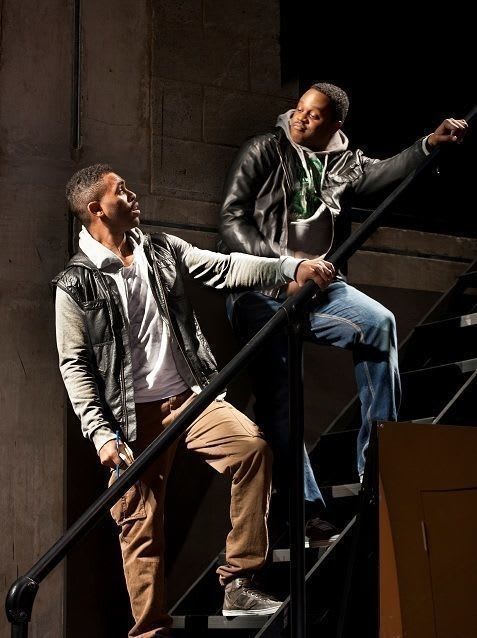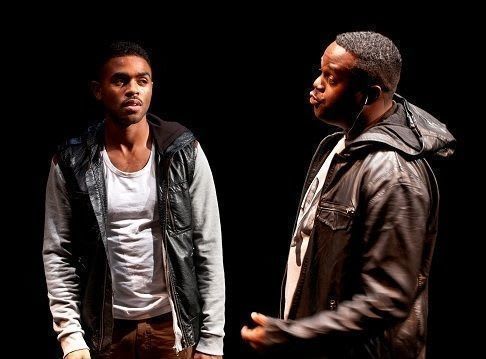 According to the front cover of the script / programme, the noun Blackta means not just a black actor but a bloody good specimen of the genus.
Six of them are on show for a couple of hours, as the actor turned playwright, Nathaniel Martello-White, attempts to explore the pains and pleasures of trying to make a career as an actor of Afro-Caribbean descent and rather more.
Martello-White has created an elusive piece that is at the very least semi-autobiographical in terms of its sources, Anthony Welsh playing Brown, the most likely alter ego.
To start with, his main goal appears to be to look at the ups and downs of the black experience in a profession that still naturally favours whites, if only because almost all parts over the couple of thousand years up to the last few decades were written for them. He does so using innumerable tiny snatches of overheard conversation in brief sketches.
Rather than viewing the dilemma head on, the writer uses vagueness and metaphor, the auditioning process not necessarily leading to an acting job and nobody having a name much more specific than those used to such good effect by Quentin Tarantino in Reservoir Dogs.

In addition to the acting business, Blackta wants viewers to consider what it means to be black (or yellow or brown) and alpha masculine in an era that admires macho men almost as much as they admire themselves, Daniel Francis's Black being a prime example in his duels with Yellow, Howard Charles.
The problem with the play, which sparkling directing cannot completely cover up, lies in its lack of any real plotting until a very late stage. Instead, there are large numbers of very short scenes, either featuring brief conversations or disjointed but often funny set-piece solos in a room at the top of the utilitarian, double-layered set, courtesy of Jeremy Herbert.
These provide the evening's excitement, usually enjoyed to best advantage when the splendid Javone Prince's Dull Brown is in focus, clowning around first as a kidnap victim, then dressing and finally getting more serious after the acting equivalent of a gay being outed. There is also a post Star Wars scene to savour.
The main purpose of Blackta must be to make visitors understand the hardships of making a career as a black actor today and it doesn't quite get there. This is partly because of excessive repetitions that begin to try the patience but additionally a lack of focus that results from writing that has no narrative thrust.
That should not detract from some good acting with most of the leading performers getting opportunities to shine, particularly during the macho stage battles.
Reviewer: Philip Fisher