Blackthorn
Charley Miles
InSite and West Yorkshire Playhouse
Roundabout @ Summerhall
–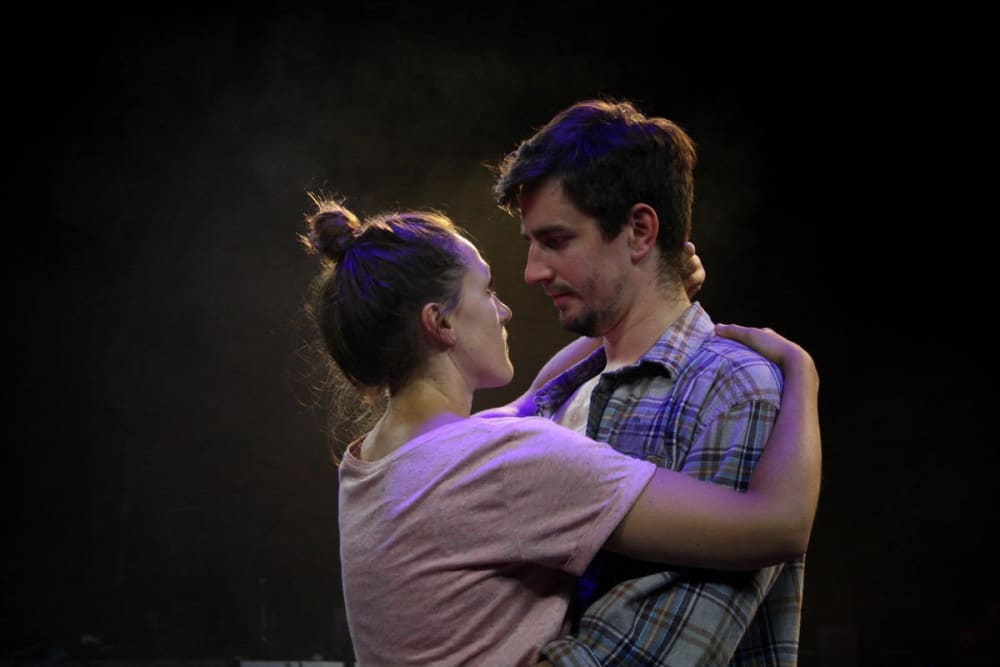 As a play set in rural North Yorkshire, Blackthorn is something of a rarity. Even in Edinburgh, most work takes place in city settings.
Two unnamed characters, played by Charlotte Bate and Harry Egan under the imaginative direction of Jackie Honess-Martin, meet at birth and are practically lovers by the time that they leave primary school.
Despite identical village upbringings, they are chalk and cheese, he a slow lumbering farmer in the making, she a bright, flighty student-type.
For an hour, we drop in for brief glimpses of them at regular intervals through to adulthood. The encounters follow a similar pattern as one or the other is seeking love, the counterpart inevitably otherwise occupied leading to stress and dissension.
The chance to see what is happening in and to rural England is fascinating, while the performances, especially from Miss Bate are all that one could ask for.
Reviewer: Philip Fisher