Blofeld and Baxter - Memories of Test Match Special

Pleasance Courtyard
–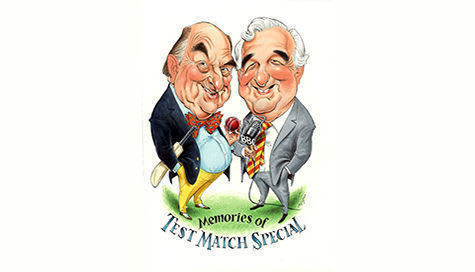 This cosy hour-long chat is the Fringe's equivalent to comfort food (or chocolate cake, one of the conversation's subjects).
The queue that awaits could easily have been mistaken for the one outside the Test ground at Chester-le-Street, where England and Australia were meeting at the same time.
Middle-aged and older men with the odd cricket widow have come along to relive happy memories of summers past in the company of two of their heroes.
The subject matter is predictable. Blowers and Backers talk with affectionate relish about Brian Johnston, CMJ, John Arlott, Aggers and others.
It soon becomes clear that cricket is incidental to this talk. Funny stories about press box personalities seem to be of far greater significance and the laughs come thick and fast.
It may not be as hard-hitting as Botham or challenging as Tufnell from the Nursery End but this opening pair delivers exactly what the punters expect.
Reviewer: Philip Fisher