Blood Wedding
Federico García Lorca, in a New Version by Marina Carr
Young Vic
–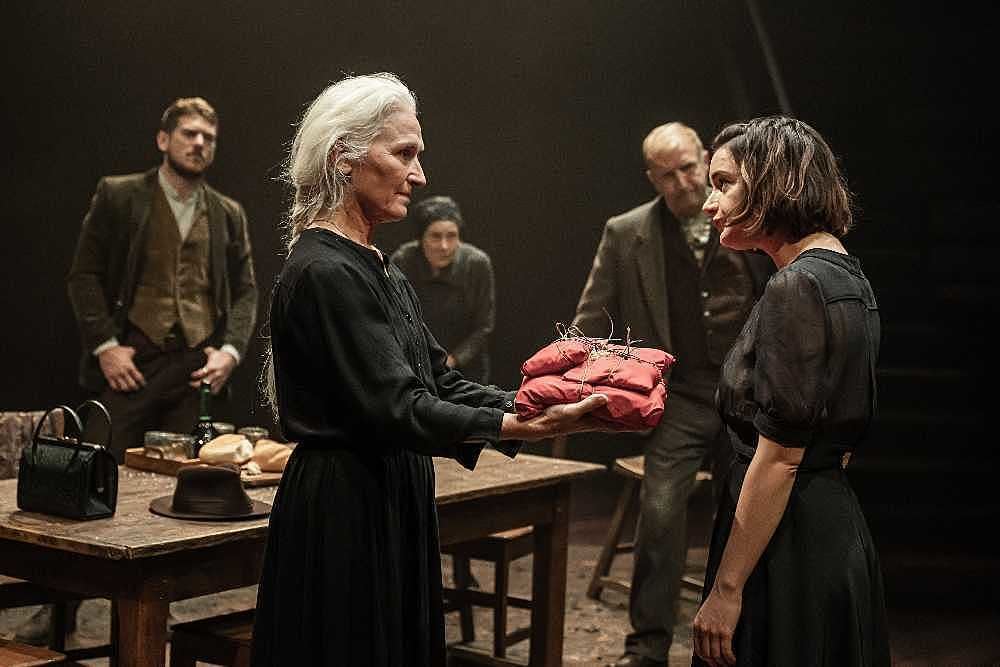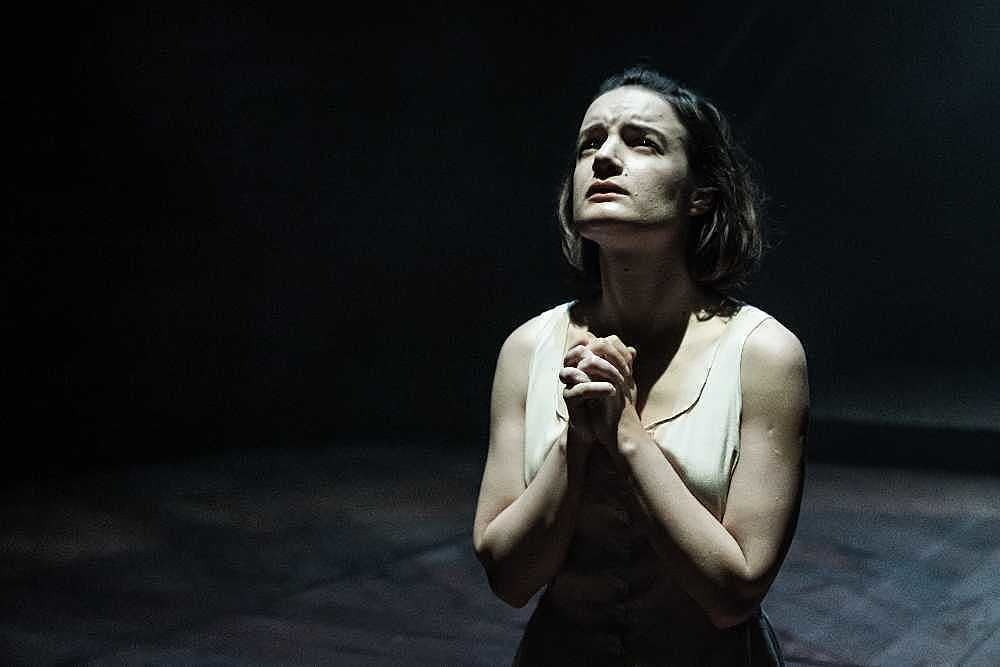 South African director Yaël Farber has concocted a multinational delight. She works wonders with Marina Carr's muscular and sometimes brutal new interpretation of the mythic tale created by Spanish playwright Federico García Lorca and giving it an Irish slant.
A gripping evening that runs to 1¾ hours is played out without an interval on a minimalist set designed by Susan Hilferty. This takes on epic proportions in the final scenes as a gigantic ramp set at close to 45°, which makes a big contribution while impressing viewers at the same time as getting close to risking the physical well-being of performers.
The other element that makes the performance continuously atmospheric is a score from Isobel Waller-Bridge, which makes the most of the appropriately dirge-like singing skills of Thalissa Teixeira portraying the Moon.
From the opening scene, viewers will appreciate that a 200-year-old feud between the Grazia and Felix families bodes ill, even as a wedding is planned between David Walmsley as a Grazia Groom and Aoife Duffin, his intended.
Indeed, the war raging between these families makes that between the Montagues and the Capulets seem like no more than friendship going through slightly rocky times.
The presentiments of doom are consolidated by the grim objections offered by the Groom's powerful and vindictive Mother, Olwen Fouéré in this role grabbing the evening by the throat at the first opportunity. She is entitled to do so, having lost both her husband and elder son to the feud.
At an initial meeting with her future daughter-in-law's mercenary Father, played by Steffan Rhodri, despite that gentleman's assurances, she takes away little comfort, fearing that the girl's previous friendship with Gavin Drea's Leonardo Felix may come back to burn all concerned.
Soon enough, we meet the long-haired, muscular stallion of a man, given to riding his own white stallion through the night in a wonderfully exciting and highly visual scene repeated later in the play.
His nocturnal activities begin to arouse rumours of wrongdoing with Bride, so that the final stages of the tragedy become as certain as anything that the Ancient Greeks could have dreamt up. The tragic inevitability is then made abundantly clear as result of the poetic efforts of a Weaver with a mythical history, portrayed by Brid Brennan.
Marina Carr has written a version of the modern classic that seems more explicit than the original but equally compelling. Yaël Farber and her tremendous cast then rarely put a foot wrong in an evening that is consistently exciting, occasionally heart-stopping and could easily provoke tears at the tragic losses suffered by all concerned.
This production is undoubtedly going to be one of the highlights of autumn season and should certainly sell out the Young Vic, with every chance of a transfer, although given its roots Dublin might be as likely as the West End.
Reviewer: Philip Fisher