Blue Lines
Stefanie Moore
The Hive
The King's Arms, Salford
–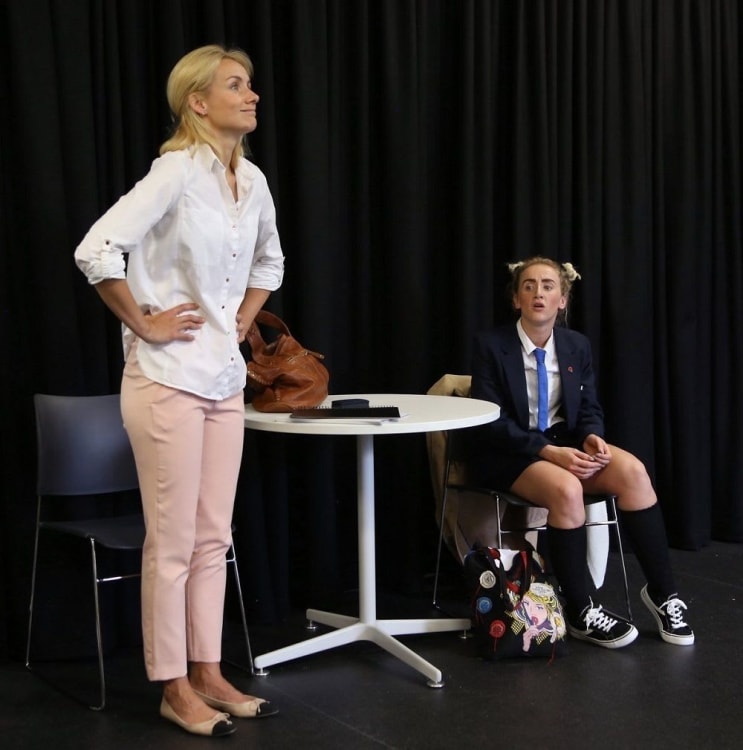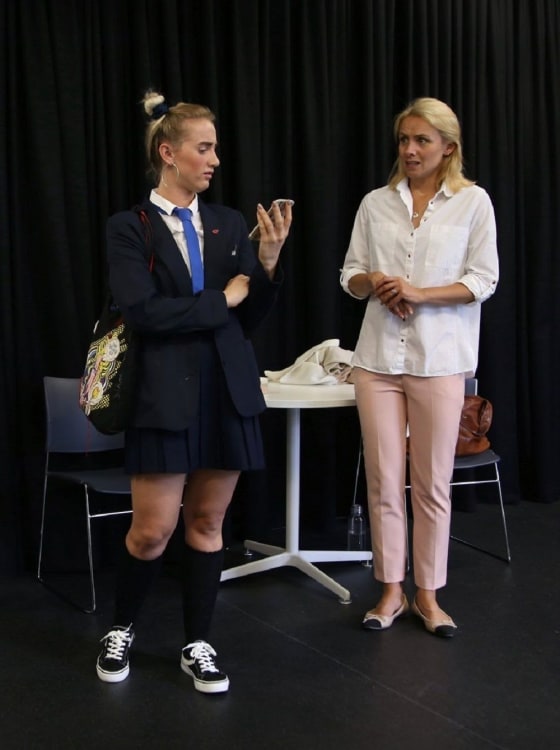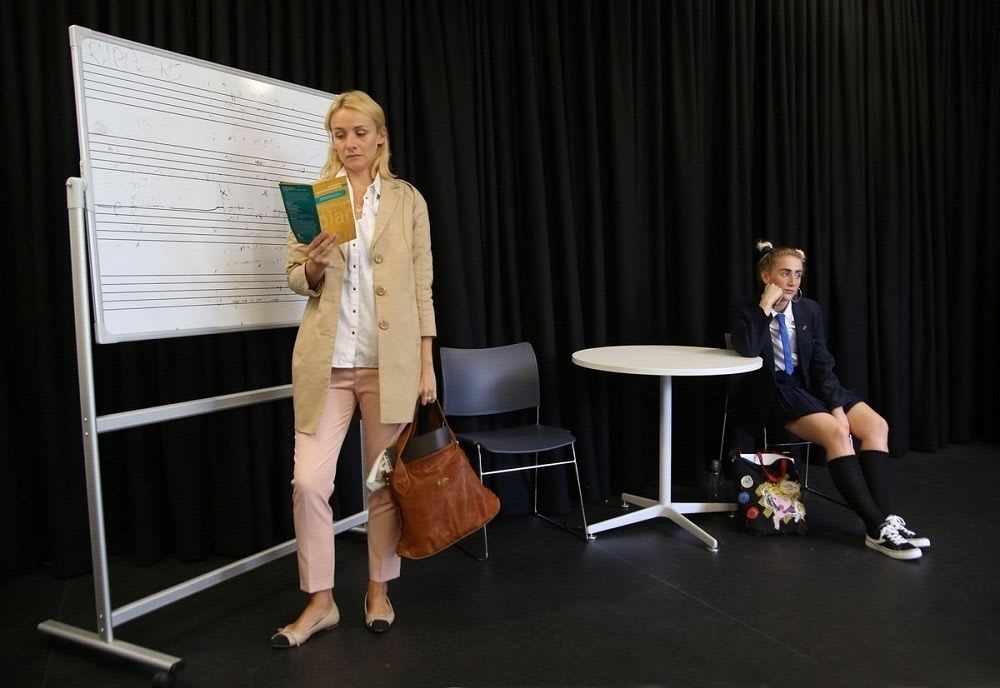 The GM Fringe has a lot riding on Stefanie Moore's Blue Lines which is the winner of their Hive award and has been developed with Tim Firth and Mike Heath as mentors.
It is a risk worth taking as Stefanie Moore's script, while opening with bawdy humour, develops in an understated manner as a finely judged and very moving play. It must be cathartic for the author to use her real-life experience in sex education in the excruciatingly embarrassing opening scene.
Sarah (Nicole Evans), being new to teaching, is stuck with the worst class: teaching sex education to pupils whose sole aim is to cause her the maximum possible embarrassment. Abbie (Jenna Sian O'Hara) has a more practical problem: the blue lines on the pregnancy test indicate she may be pregnant. Contrary to the rules of professional conduct, Sarah finds herself drawn into Abbie's problem. But then Sarah has a problem of her own she is keeping private.
Blue Lines opens as a comedy of manners before moving onto something altogether more poignant. Sarah and Abbie have nothing in common and the latter is very much the party guest who does not realise she has overstayed her welcome. Much of the initial humour comes from Sarah's discomfort at Abbie's tactile and over-emotional response to her reluctant offer of assistance. The play is not very dramatic; the possibility that Sarah is risking her career is not engaging as it is clear she cares little for her job and cannot stand the children she teaches. Loss of the job would not, therefore, be much of a sacrifice.
The play is, however, very moving. The atmosphere throughout is gentle. Moore concentrates on a wistful tone minimising the irony of Abbie casually achieving the pregnancy for which Sarah is desperate. Nicole Evans downplays the tragic revelation that, despite IVF treatment, Sarah is unable to have children instead emphasising her outrage at a private matter becoming public.
Although the play is a two-hander, Sarah carries the emotional burden. Abbie is more of a catalyst, pushing events along to a conclusion that seems not so much inevitable as natural and credible. Despite a monologue giving some background to the character, Abbie is a bit two-dimensional. Jenna Sian O'Hara fleshes out the character and does not hide the irritating aspects of Abbie's personality seeming young in outlook even for a teenager and crafty enough to manipulate Sarah into actions she knows are dubious.
Nicole Evans has such an expressive face she could probably tell the story without dialogue. It is an excellent performance opening with Sarah comically at the end of her tether with the loutish antics of the pupils. But it is in the more sensitive moments that Evans steals the show, especially the heartbreaking scene of Sarah apparently coming to terms with her situation and accepting she may only ever experience brief moments of motherhood.
Blue Lines fulfils the faith shown by the GM Fringe in making the Hive Award and features a pair of great performances.
Blue Lines is at The Kings Arms until 17 July then Radcliffe Market (18), The Way Theatre (19 and 20 matinée) and The Met (20 evening).
Reviewer: David Cunningham