Blue Now
Derek Jarman with music by Simon Fisher Turner
WeTransfer, Fuel and Basilisk Communications
HOME, Manchester


Listing details and ticket info...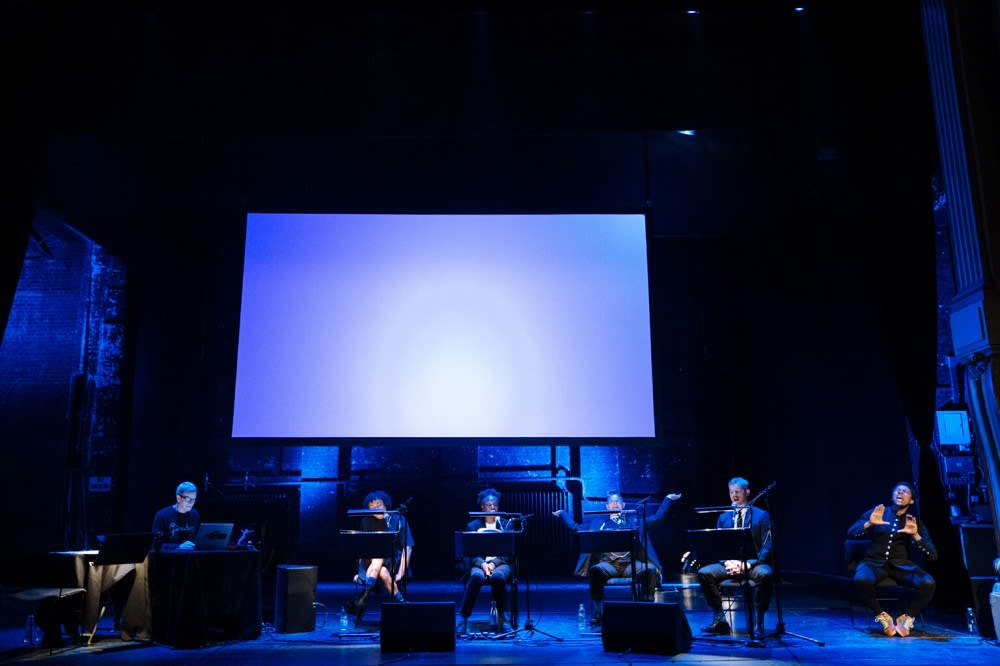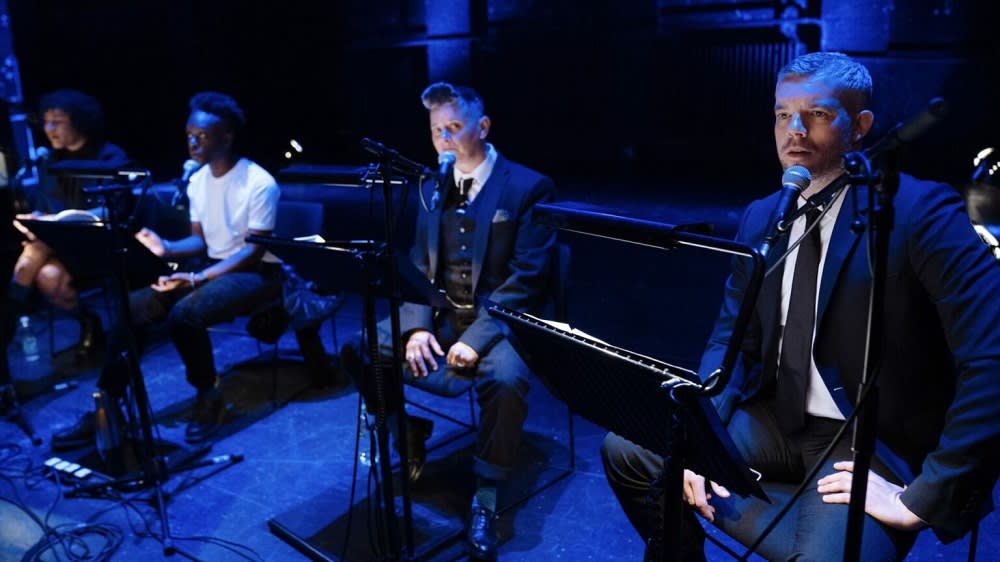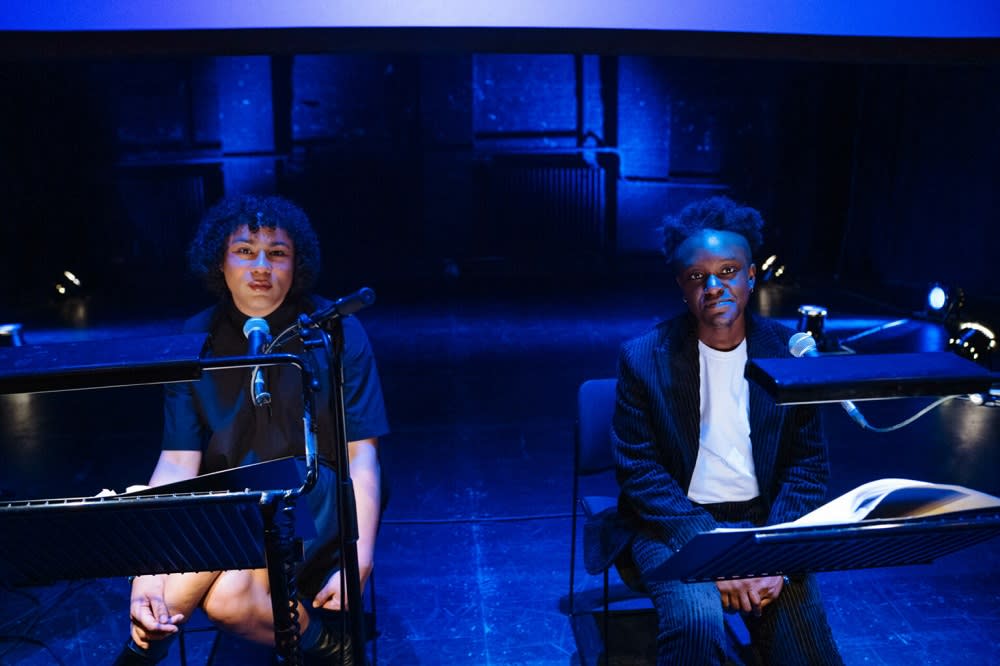 Things can change over time. When first released in 1993, Blue was a confrontational film. Film director Derek Jarman compelled audiences to share his deteriorating view of the world while trying to maintain his humanity in the face of increasing illness.
An AIDS-related illness caused Jarman's eyesight to deteriorate to the extent all he could see was the colour blue. Hence, the film is a single shot of unchanging deep Yves Klein blue over which extracts from Jarman's diaries—including his concerns for people displaced by conflict and war—are read by the director and his collaborators.
For Blue Now, director Neil Bartlett (tonight also performing in place of Travis Alabanza) retains the single shot blue screen but all other elements—soundtrack and vocal contributions—are performed live. The effect is a more reflective piece of work, less a cry of anger and more a thoughtful eulogy to Jarman and appreciation of his impact upon society.
The tone is respectful, the four performers in sombre dark clothing suitable for a funeral. Although the performances are minimalist (the cast are seated and illuminated only by the reading lights on the music stands holding the scripts), they are so magnetic as to draw the eye away from the single blue screen hanging overhead. The cast perform solo but act also as a chorus or support for each other, maintaining eye contact and joining in as needed.
Simon Fisher Turner has composed, and plays live, a new soundtrack for the film. He takes inspiration from Jarman's circumstances to the extent it is as much sound effects as soundtrack. The noise of walking over a stony beach or waves crashing are featured. The ambient soundtrack is built up of sounds that became a horrible feature of Jarman's life—the beeping of hospital monitors regularly breaks up scenes. The soundtrack so effectively eats into the consciousness of the listener that when it suddenly stops—after the bleak observation that, of course, Jarman and all his fellow patients considered suicide—you could hear a pin drop in the theatre.
Maybe it is simply the way the script has been allocated, but it is possible the cast represent different aspects of Jarman's personality. Neil Bartlett's doleful deadpan tones bring a gallows humour to observations that it is hard to adhere to the Buddhist doctrine of walking away from illness when one is tethered to a medical drip. Bartlett recalls also a local authority refusing to issue safe sex advice on the grounds they had no gay residents and referring enquiries to a neighbouring council—which had a theatre.
The more hushed tones of Jay Bernard suggest Jarman trying to come to terms with the physical limitations imposed by his illness. Debating whether he can still be concerned about the plight of refugees as his health deteriorates. For such a minimalist production, Joelle Taylor is almost flamboyant, recalling with childlike glee the names of friends and lovers and making an equally innocent but heartbroken response to their passing. Taylor's joyful recollection of an openly gay, leather-clad dyke who gave a then-closeted Jarman the courage to come out is performed as a moment of pure celebration.
Russell Tovey is in an almost meditative state—eyes downcast and barely moving. Although Tovey conveys some of Jarman's most poetic lines—Blue initially being greeted as a lover—he also relates the mundane horrors that Jarman endured during his illness and his minor triumphs—getting a smile from a patient coming to terms with encroaching blindness.
Blue Now is a fascinating approach to a challenging piece of art. Whilst it may not convey the anger of the original, the aching sense of loss and deep respect serves as a tribute to an unorthodox filmmaker and inspiring figure.
Reviewer: David Cunningham