Blue/Orange
Joe Penhall
Canoe Theatre
Sherman Cymru
–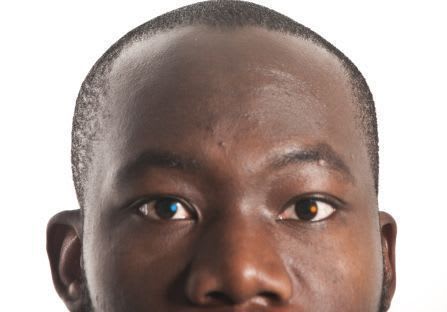 Over the past couple of years, several small Welsh companies have given audiences in the principality the chance to see much-lauded plays from elsewhere in the UK by the likes of Dennis Kelly, Anthony Neilson and David Greig.
The latest is Canoe Theatre, which, for its first production, has brought Joe Penhall's multi-award-winning Blue/Orange to a Sherman Cymru whose current season otherwise seems a little threadbare (as it awaits the arrival of new Artistic Director Rachel O'Riordan).
Set over a period of 24 hours in a London psychiatric hospital, Blue/Orange is the story of a battle of wills between two psychiatrists over the fate of young British African. What starts out as an apparent "issues" play quickly reveals itself as something far more nuanced, elliptical and witty.
Christopher is nearing the end of a 28-day stay in hospital. Bruce, the young psychiatrist assigned to his case feels that he is not well enough to be released. Robert, his senior colleague, feels that Chris can be managed perfectly well in the community. It is unclear, though, whether or not the patient has any meaningful "community" to return to.
It seems undeniable that Chris is mentally ill—he was detained after behaving inappropriately in a public place (the details are not disclosed to us)—and he believes that the oranges in the doctor's fruit-bowl are blue, and that he is the son of Idi Amin (the play is set in 1999). Penhall also makes it clear, however, that he deserves better than being a pawn in a power-game between two older white professionals.
I was lucky enough to see the West End transfer of the National Theatre production in 2001, with its remarkable cast comprising Bill Nighy, Andrew Lincoln and Chiwetel Ejiofor. I seem to recall an excess of overlapping dialogue—something which Julia Thomas, the director of the Canoe production, mercifullly avoids.
This presentation is also more intimate, Charlotte Neville's design transforming the in-the-round performance space into an office, with abstract prints on the clinical white walls (I may have imagined the hospital smell).
Memory may be playing tricks, but I also remember finding Ejiofor's Christopher a little too film-star charismatic to be entirely credible as a socially isolated member of an invisible underclass. Making his professional debut here, Simon Mokhele impressively manages to create a character who, while exuberant and articulate is still plainly, drably unhappy.
Craig Pinder clearly relishes the most complex role, that of the "villain" of the piece, a duplicitous, oleaginous careerist who is, nevertheless, an expert in the field of culturally specific mental illness and feels he can make a difference (it surely can't be a coincidence that he is named after the lead singer of The Cure).
He also has more of a hinterland than his junior colleague, Bruce, played by Matthew Bulgo, who paints a highly convincing picture of a man being driven ever closer to the edge by the consequences of his own conscientiousness.
While, one one level, Blue/Orange is an allegory dealing with different forms of post-colonial paternalism (liberal versus exploitative), it remains a profoundly human story; Chris's haunted expression as he is liberated / abandoned is heartbreaking.
This is a skilful, sensitive production of an elegant and (sadly) perennially relevant play.
Reviewer: Othniel Smith