Blue Sky
Clare Bayley
Pentabus
Hampstead Theatre Downstairs
–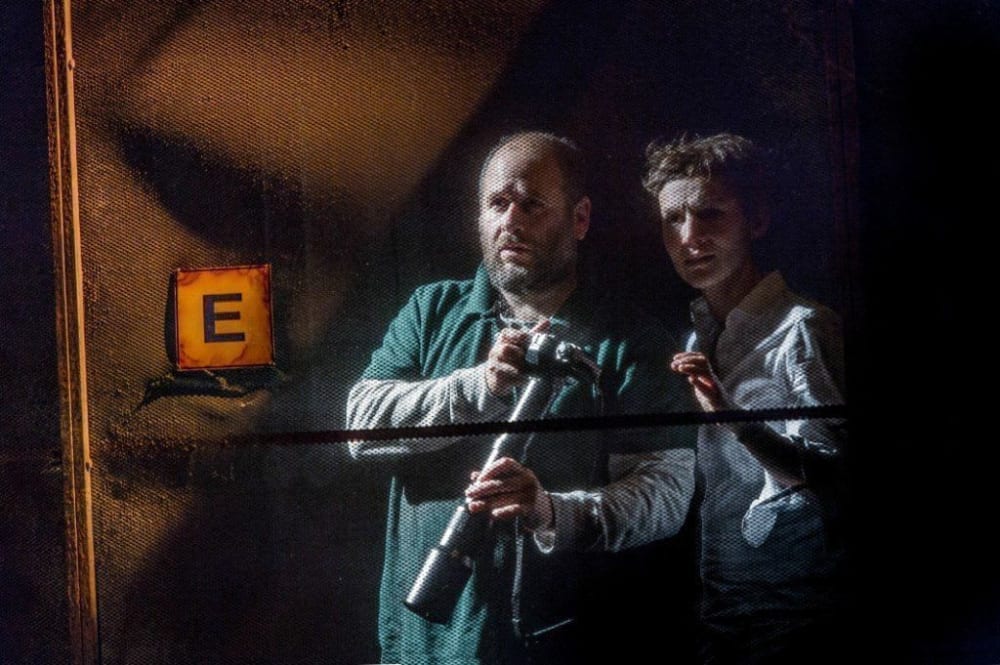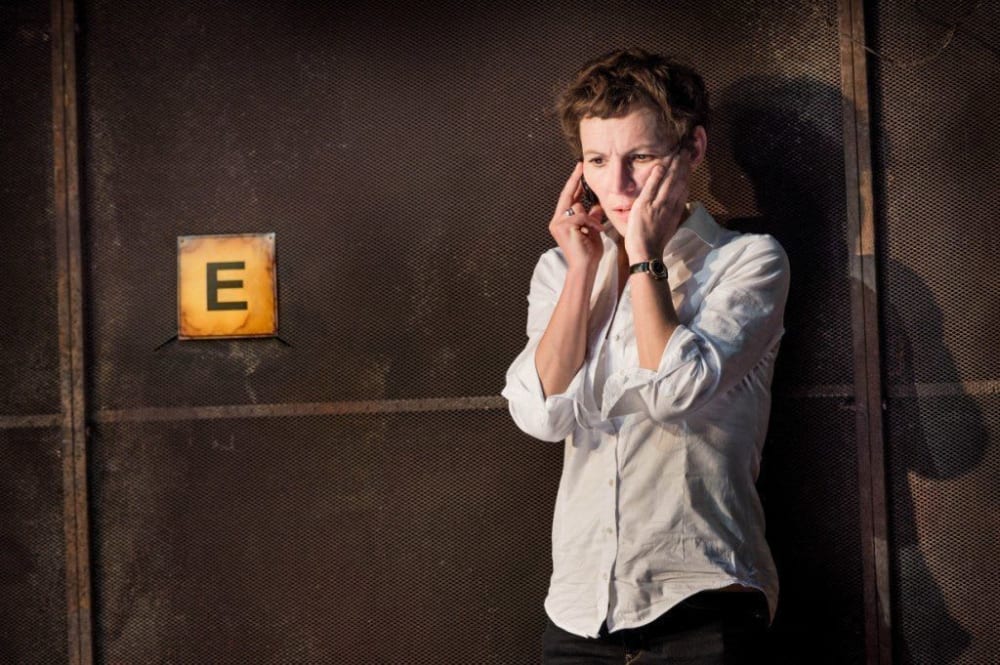 Clare Bayley made a really positive impression on anybody that had the good fortune to see her site-specific political drama, The Container. This explored the plight of Eastern European immigrants from the inside of a lorry container with devastating credibility that hit home far more strongly as a result of its staging.
Her new play, set in 2003, takes an equally big issue and attempts to make some serious points about international skulduggery over the last decade. However, the format is that of a political thriller and the plotting never quite manages to live up to the ambition.
The opening scenes feature Jacob Krichefski's Ray, a plane anorak with an impressive array of photographic equipment, and his old flame Jane played by Sarah Malin, the pick of the performers under the direction of Pentabus's artistic director Elizabeth Freestone. They meet at the edge of an airfield that designer Naomi Dawson has turned into a traverse set.
Jane is a dedicated investigative journalist who will sacrifice everything for a story and believes that she is on the brink of uncovering something that could rock governments on either side of the Atlantic. However, what she just happens to need is somebody who can draw meaning from those little numbers on the tails of aeroplanes.
This is the cue for Ray to become useful. A new thread is introduced by Dominique Bull in the role of his 18-year-old daughter Ana, who happens to be at university doing a course in media studies, in addition to moonlighting as the mastermind behind what must have been one of the world's first political blogs.
This trio bickers over minor problems as well as family histories giving Krichefski an opportunity to show his skill, which is seen at its best when his bear-like character is wounded i.e. constantly.
We also discover that the motorway recovery driver / plane spotter was a bit of a trendy, lefty livewire in his youth, culminating in a particularly unlikely affair in El Salvador with a tragic heroine who bore him Ana.
Where Blue Sky really begins to take off is in the scenes after Jane manages to pull together enough evidence to prove that a rumour about a man being bundled onto a plane in Karachi might actually have followed a very indirect route to a new holiday home in Guantánamo Bay.
In order to establish this, she not only needs to draw on resources helpfully provided by the father and daughter but also wins over the missing man's deserted Brummie housewife Mina, Manjeet Mann.
The strongest elements of this play are undoubtedly the underlying comments about the behaviour of the American and British governments in their efforts to drum up and then manipulate the war in Iraq and the other on Terror. Clare Bayley achieves this by sharing some telling observations through the mouth of Jane that should make us all pause for thought.
Reviewer: Philip Fisher