Boa
Clara Brennan
Trafalgar Studios 2
–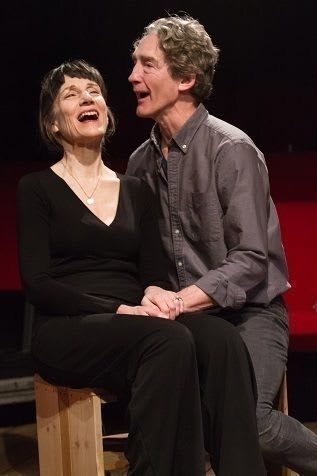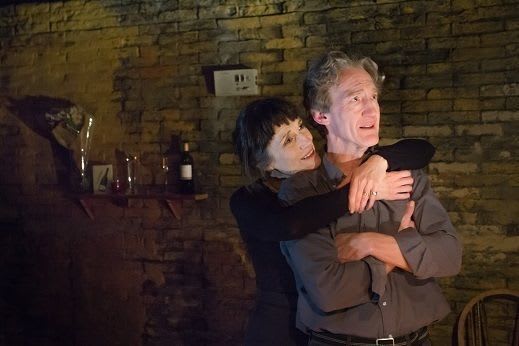 Boa is a love story whose appeal lies almost entirely in a novel but not entirely original twist.
The two-hander offers only limited drama feeling rather like an afternoon radio play but is expertly delivered by husband and wife team, Guy Paul and Dame Harriet Walter playing another married couple.
We first meet them following a long separation, presumably resulting from some messy break-up or divorce, which becomes increasingly intelligible as their personalities and lives are revealed.
English Boa is a fragile former ballerina and dancer forced to retire after yet another injury. Louis was an American war reporting junkie who got his kicks from dangerous situations.
We watch them falling for each other almost at first sight in the first of a series of flashbacks that make up most of the 90-minute performance.
In an unusual reversal of the standard story, it was the female of the species who pursued and then seduced her prospective mate, in witty fashion.
The love was real and happiness followed, always accompanied though by fear and insecurity on both sides. Eventually, each of the partners gave up their respective trade in the mistaken belief that this would strengthen their bond.
In fact, Boa fell in love with alcohol, while board Louis tried to humour and please her, without any great success.
Even a move from Manhattan to her native England failed to put things right. Relative contentment in older age might be all that either could have hoped for and this aspect is where Boa makes its most pertinent observations about the human species.
The ups and downs of their loving relationship are followed episodically to the moment of startling revelation, which is intended to give Clara Brennan's sometimes poetic play deep significance and a fresh edge and, to an extent, does so.
Reviewer: Philip Fisher