Boat
Kiran Millwood Hargrave
Pigdog
Theatre N16, Balham
–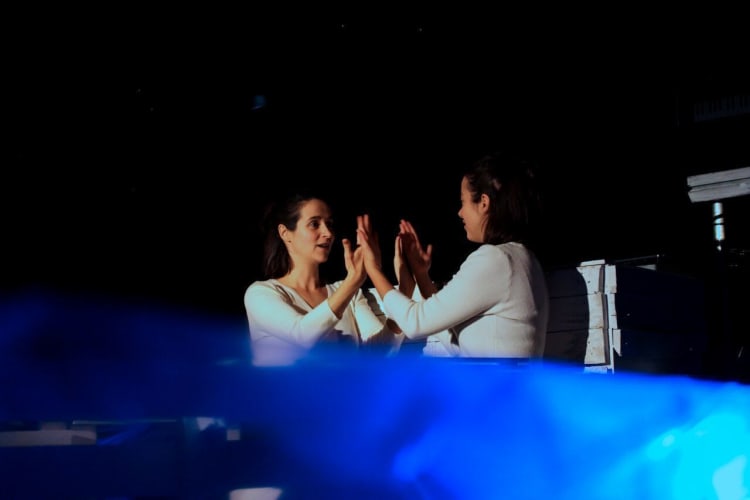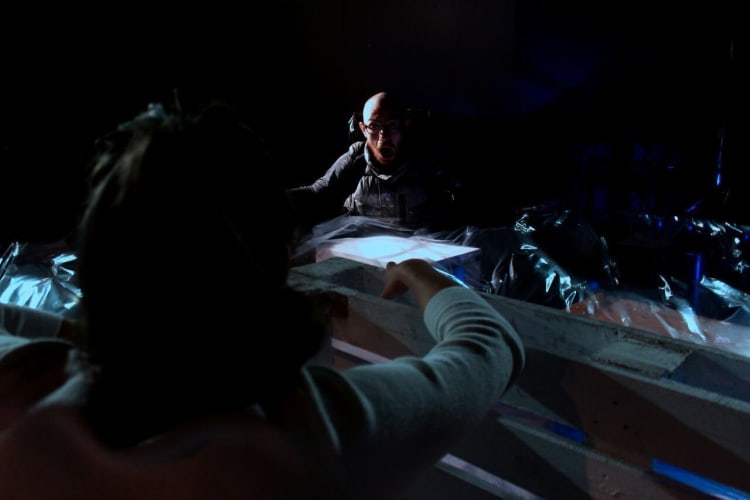 Very little about the Boat experience is predictable. To start with, visitors are cautioned that new theatre venue Theatre N16 is contrarily located above the Bedford Pub in Balham, SW12.
The thrust set-up leaves limited room for the performers in Kiran Millwood Hargrave's debut play. They occupy a space largely covered in cling film with, at its centre, a somewhat impressionistic white boat that looks like a DIY disaster.
This is the setting for a tale which is ethereal and surreal, following the thoughts and possibly dreams of the impressive Pia Laborde Noguez as bright, inquisitive but sometimes belligerent 14-year-old Girl.
Before we meet her, a little audience participation is called for by Jethro Cooke, The Jellyfish of Sound, who uses the sounds to created uncannily authentic nautical audio effects.
These are supplemented through the 80 minutes by additions from the actors, always cleverly conceived to enhance Max Barton's distinctly offbeat production, deliberately seeking to leave an unsettling and indecisive impression for a play that asks more questions than it answers.
As in the best parables, Girl spends much time talking to those that cannot usually speak.
A mentoring Turtle and an instinctive Gull, respectively Matthew Coulton and Gabriele Lombardo, vie for her time and affection but Girl's main concern is her Twin, Cristina Catalina playing a character wise well beyond their shared years.
What initially has the characteristics of a slightly haphazard children's entertainment turns considerably darker with the discovery in the early stages that Twin appears to have died some time before, even though this does not inhibit her ability to deliver advice and cheer Girl up throughout her long journey.
Quite what the underlying meaning might be is probably open to interpretation. On balance, the likelihood is that Girl has some serious mental issues, which might have resulted from an adverse reaction to the loss of her sister, although, even then, Twin might actually be a dreamt-up alter ego protecting the protagonist from some other terrible loss.
Other options include casting Girl as a post-apocalyptic, female Noah with a denuded menagerie and comparing her with the refugee boat people daily risking their lives on the Mediterranean at the moment.
Whatever Kiran Millwood Hargrave's actual intention, Boat is a challenging but generally highly watchable mystery drama that may be a little long but uses a combination of plotting and Max Barton's inventive direction (plus that soundtrack) to win over its audience.
Reviewer: Philip Fisher