Body. Dance. Nation. City.
Concept and choreography Emio Greco and Pieter C Scholten
Ballet National de Marseille
Royal Festival Hall, Southbank
–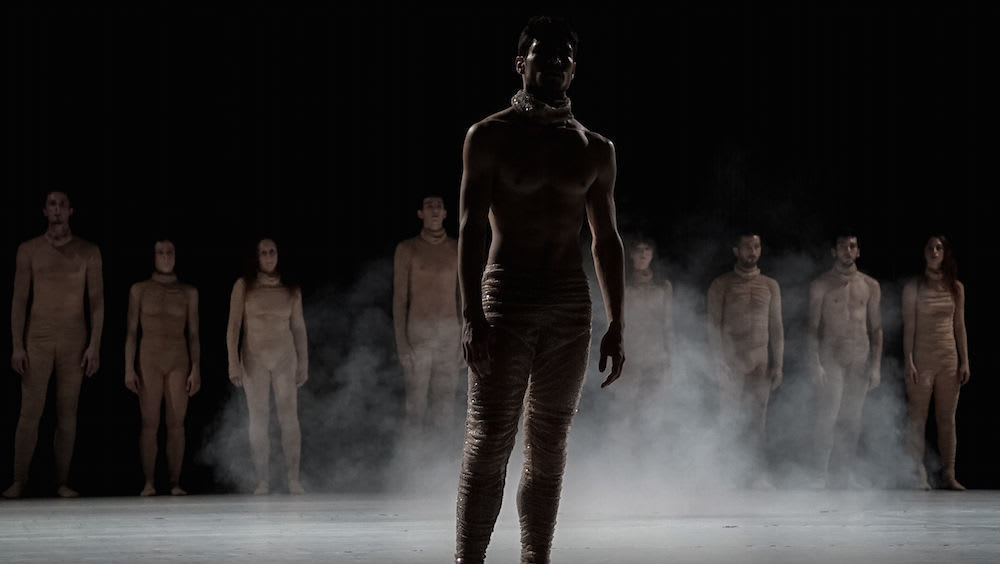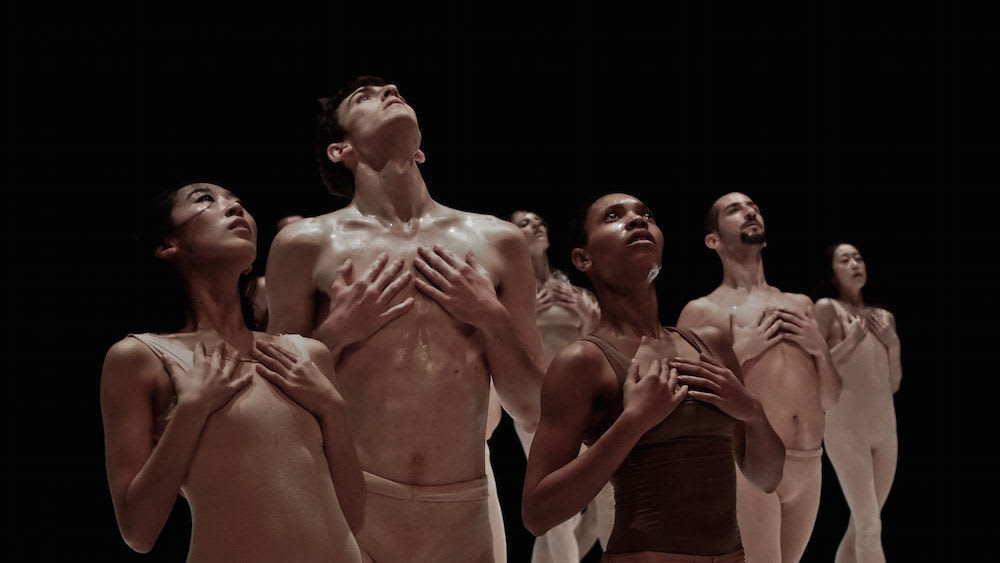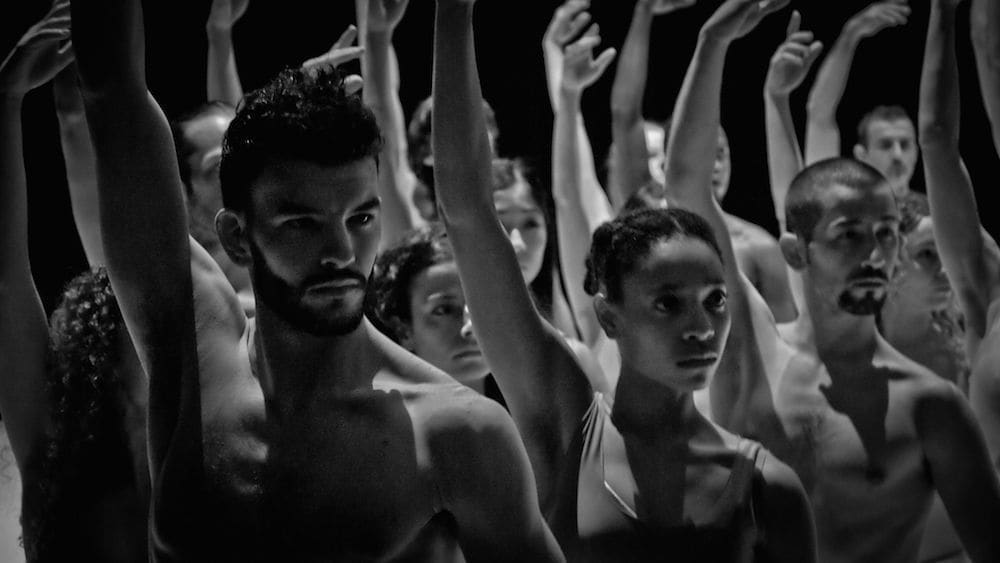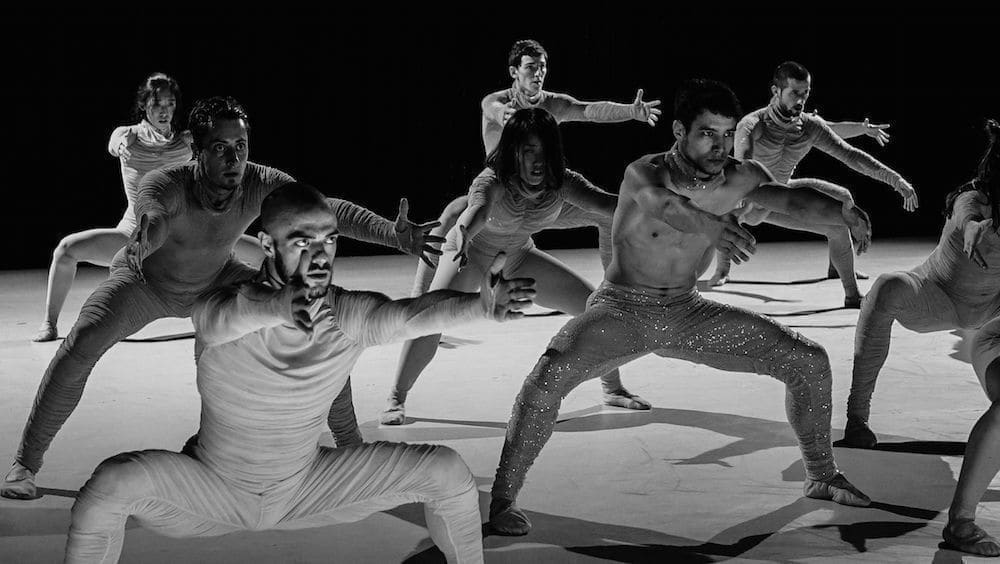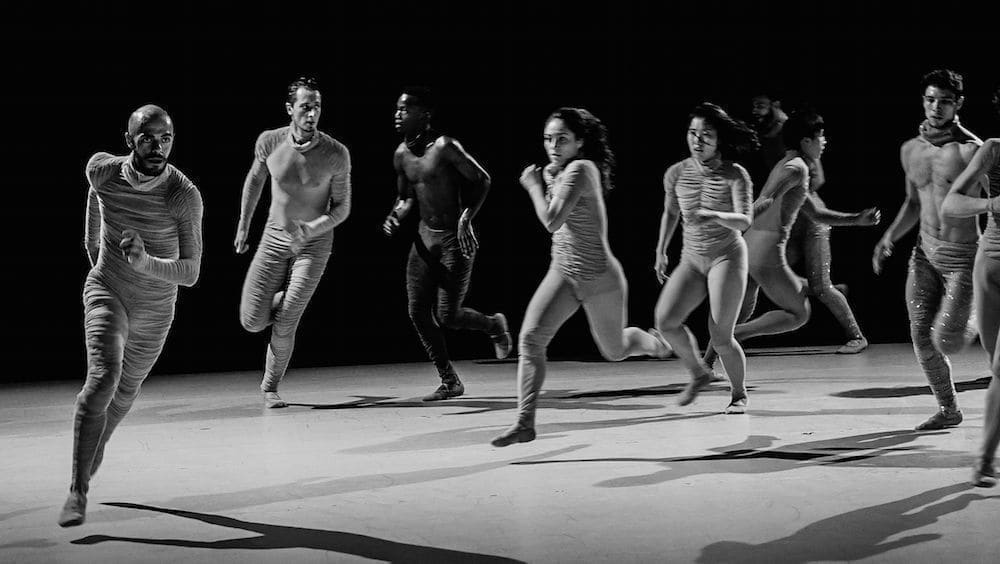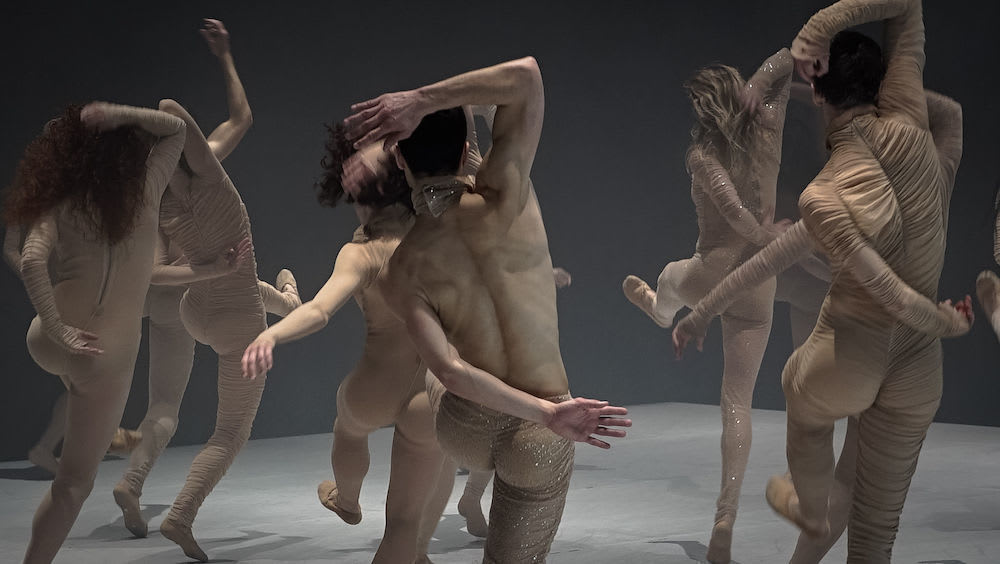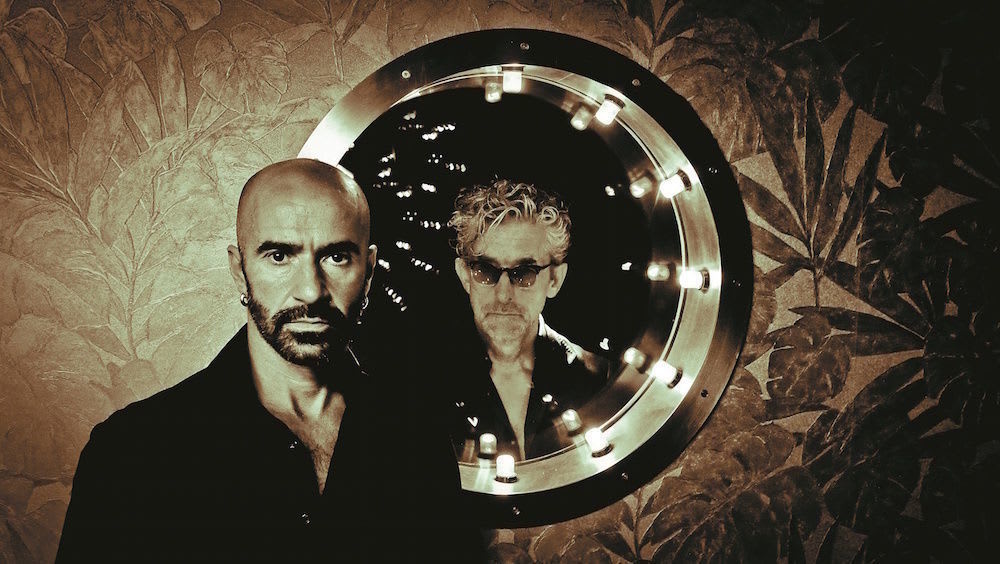 Founded in 1972 by Roland Petit, Ballet National de Marseille has undergone several reincarnations.
In 2014, choreographer Emio Greco, formerly a dancer, and Pieter C Scholten, a former director of alternative theatre in the Netherlands, took over as directors and brought new terms—"extremalism" and "body in revolt"—and their "The 7 Necessities" manifesto to the company.
Whatever that may mean, and you can read all about it on their web site—there is no programme, only a single sheet free handout—the company of seventeen young international dancers looks to be having fun in a piece that purports to define their city of residence and the company itself, as well as being an exploration of the tensile line between contemporary and classical dance.
On a dark, featureless stage, the dancers as a flock of birds, as anonymous creatures, faceless ghouls in flesh-coloured outfits and masks—are they referencing Georges Franju's Les Yeux Sans Visage—swoop, run in circles and in reverse, gesticulate in whooshing semaphore, whistle the Marseillaise, smoke defiantly, or stand in silence. But it is when individuals break out from the group that the ballet becomes interesting; when airy classical vocabulary takes over from grounded contemporary.
Their classical technique is sound and some of the performers are outstanding. One, Yoshiko Kinoshita, knocks off twenty fouettés without any problem. Vito Giotta, or it could be Denis Bruno, gives a masterclass in classical technique and he can also dance on pointes, Gaël Alamargot brings great energy to his leaps and Manon Bastardie Germaine can hold a perfect arabesque.
How one reads, deciphers or decodes the choreographers' intentions will depend on what one brings to the production. Halfway through, I wonder where this is going. It is a long seventy minutes with a distancing soundtrack ("soundscaping" by Pieter C Scholten). Film score and foley effects, from industrial noises to heartbeat to helicopter sounds, from Tchaikovsky to drum and bass, church bells and oriental wail—ah, the sounds of the city… A cacophony of radio stations, something for everyone...
Why a pastiche Swan Lake interjection, though—seven swan maidens dance, seven princes dance, then they join in seven pas de deux, all very well done—is it a mockery or an homage? Maybe the following can help.
"How can classical ballet be turned into a playground, or rather a battlefield, where the individual and the group meet? This question is a common theme running through the work of Greco and Scholten who, since they first met, have continually been questioning the limits of classical dance. Loosely inspired by Elias Canetti's literary masterpiece Crowds and Power, here the arabesque joins the shout, the most famous pas de deux move about in front of a group that is as closely bound as a tribe. The body is both Apollonian and Dionysian. Past and present coexist and collide with one another..."
Wayne McGregor all is forgiven, I write in my notes, only partly in jest. A new language is being created, I read. Are Emio Greco and Pieter C Scholten working on the Picasso principle? But what I see is the classical old underpinning it all: not subverted but shown to be essential.
"Their work focuses on the theme of the body from two perspectives: "the body in revolt" or the place of the artist in society and "the corps du ballet" or the search for a new form of contemporary ballet." The "body of the ballet", and the body's inner motives may be a useful exercise for dancers, but what do we see? Do we hear the dance, see the music in this post-structural analysis?
I see fish dives out of context, I see good dancers taking pleasure in the agility of their bodies, but how will this rambling creation end? As usual, they just come to a halt, stand and stare and the lights go out. My head works hard, but my heart and body do not engage.
As part of Southbank Centre's Festival of Love, Ballet National de Marseille, "exploring ideas of tribalism and togetherness", "combining concern for human dynamics with an appreciation of the character of Marseille itself"—not unlike the London I love, a great melting pot of a city—Body. Dance. Nation. City. may be a labour of love, but it speaks to me only intermittently.
Reviewer: Vera Liber