Bonny & Read
Claire Novello, composition by Frederick Appleby
Novanda Productions
Jack Studio Theatre
–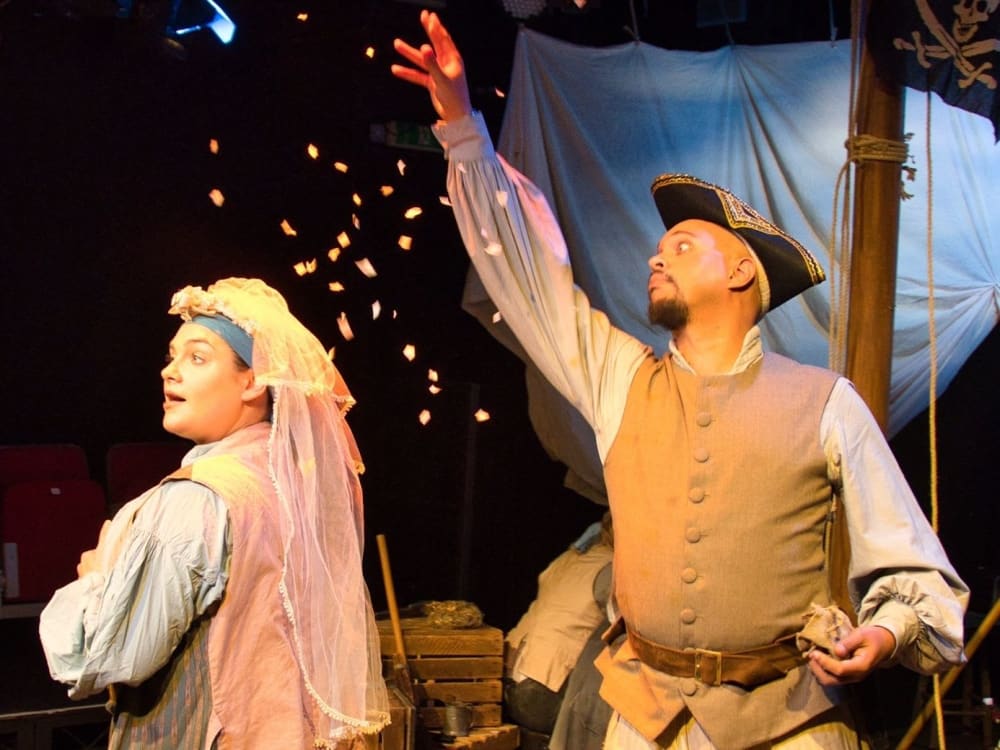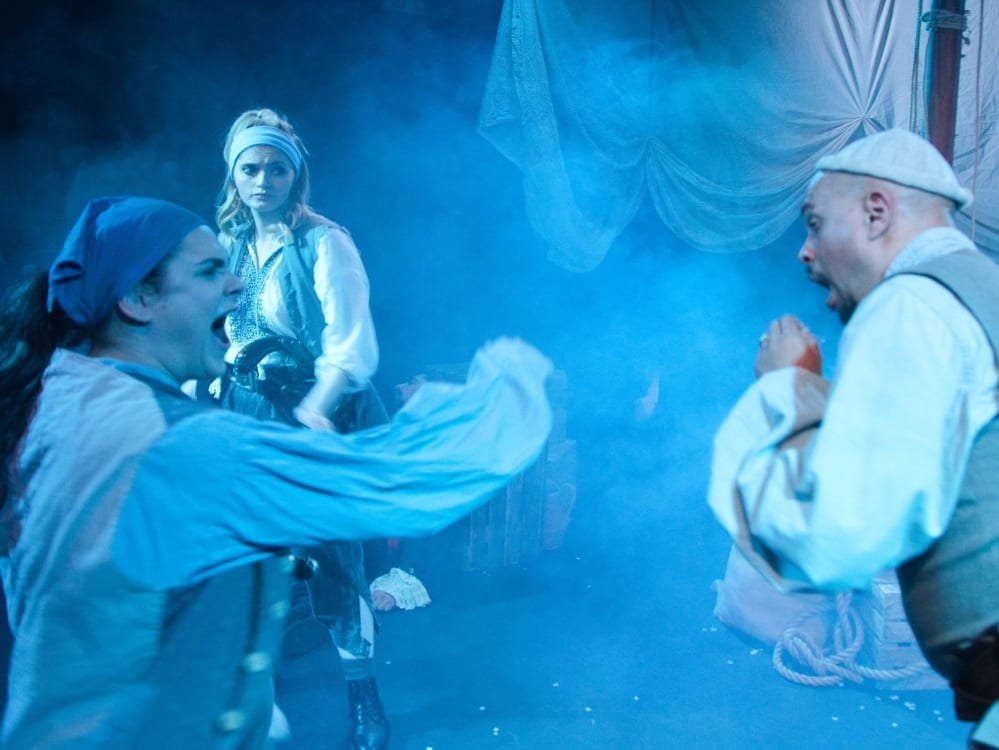 My general impression is that female pirates get a rather rough deal in popular culture. They are either 'the sultry woman who holds her own in a fight' trope or demoted to appendages of their swashbuckling male counterparts.
It is refreshing therefore that this play with music portrays its heroines with some light-hearted dignity, and it is no coincidence as the company, Novanda Productions, is dedicated to presenting the lesser-known stories of women from history.
Anne Bonny and Mary Read are not unique in being female pirates, but they are something of a curiosity as, in their youth, they both had cause to live disguised as boys and they continued to adopt this mask at will to gain positions on board pirate ships escaping the social strictures of the day.
In so doing, like many others—men and women alike—they also fled the poverty they would have to endure with a life on land, and you need only consider the brutally crude conditions on ship to understand their choices.
Eliza Shea as Anne Bonny and Justine Marie Mead as Mary Read enbody the spirited nature of their characters and, when circumstances bring them together, their friendship is sincere. That meeting takes place on the ship of daring pirate captain, the erstwhile Calico Jack, well sung by Duncan Drury.
Claire Novello's book and lyrics depict the period effectively, imparting the women's stories episodically without turning it into a history lesson. It is an informal telling with its fluency occasionally restricted by its rhyming couplet form but still pacy, switching between narration from an amiable Mark Nicholson and direct address from the characters interspersed by songs.
Frederick Appleby's compositions are lively with the arrangements a delightful embellishment to the keyboard and wonderfully rendered by a flautist and clarinetist.
The lyrics are somewhat dulled by the repetition of the chorus after too-short stanzas that do not advance the story, but Mead's voice is excellent and her renditions are particularly characterful. Director Kenneth Michaels commands a roistingly good ship missing only one shot where an enamoured Jack sings of Bonny as a bold and savage queen in a song staged with no passion and presenting a different story.
Bonny and Read's true mettle is shown when it is left to them to defend the ship and, although defeated, they are the heroes of the hour.
It is in part a sorry testament of the male-dominated period that we know so little detail about what happened to these two intrepid women after that momentous battle and their capture. Hopefully, this rollickingly fun show will continue to be seen and, even if Bonny and Read's stories remain something of a mystery, they will not remain in obscurity.
Reviewer: Sandra Giorgetti