BookTalkBookTalkBook
Ben Moor
Ben Moor
International Anthony Burgess Foundation, Manchester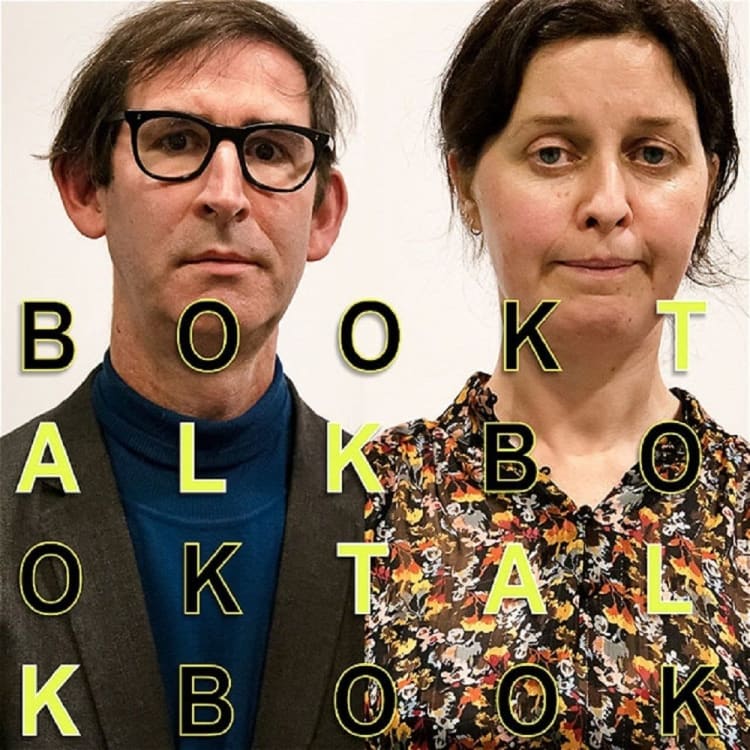 Authors often use their own lives as source material for works of fiction. Some even insert themselves into the books—a character called Martin Amis pops up in books by Martin Amis. Few writers, however, go so far in blending fact and fiction as Jenny Nibbingley and Burton Mastrick in Ben Moor's BookTalkBookTalkBook.
Authors Nibbingley (Joanna Neary) and Mastrick (author Ben Moor) are promoting their latest books (sample titles: Why Reigate?, Randoms, Hatred of Broccoli and Only If I Have To) in the traditional manner with a discussion followed by a signing session. But there are a few problems: neither the books nor the moderator, Tim Timminey, have arrived. The latter is an issue as the authors lived together for two happy, and six miserable, years and use their fiction as a means of criticising each other.
However, BookTalkBookTalkBook is a play in which nothing can be taken at face value. Perhaps this is not an actual authorial event involving real people but a reading of a story by Nibbingley in which two estranged lovers, both authors, find themselves booked into a discussion panel at which the books and moderator are absent. Or perhaps they, and we, are part of an ongoing experiment from 1978 designed to eliminate overuse of the word 'basically' by crossing fingers whenever the word is employed.
BookTalkBookTalkBook, is not so much a parody of authorial events as a play full of absurd humour—the characters play tribute to Waiting for Godot by constantly wondering when moderator Tim will arrive. Neary and Moor are aware, however, to make the bizarre concepts work they must be played dead straight. Moor has the air of a slightly shabby scholar with a V-necked pullover and tie while Neary, wrapped in a shawl, is something of an earth mother. The characters are sufficiently convincing as people for the hint of a reconciliation, or at least an easing of tension, towards the end to be emotionally satisfying.
The script is episodic. It jumps from wordplay (in a Freudian slip an 'unproduced' script is described as 'unproducible' and the book 20 Things to do After Death is blank) to visual gags. When Mastrick refers to his 'novel within a novel' he opens a book to reveal a smaller book inside.
There is a slightly sinister tone underneath the dry humour. The duo's borderline panic becomes apparent as they debate the role of the absent moderator and different variations on the word 'moderate'. A running joke on a magic trick with playing cards becomes surreal and desperate as non-existent cards begin to appear. Occasionally, the characters from Nibbingley's novel appear either on-screen or via the cast screaming for help and begging to be released from their imprisonment.
Absurd humour can be funny peculiar rather than funny ha-ha, but the warmth and affection of BookTalkBookTalkBook makes the play endearing rather than obscure and an off-centre pleasure.
Reviewer: David Cunningham