Bottom
Willy Hudson
The Other Room, Cardiff
–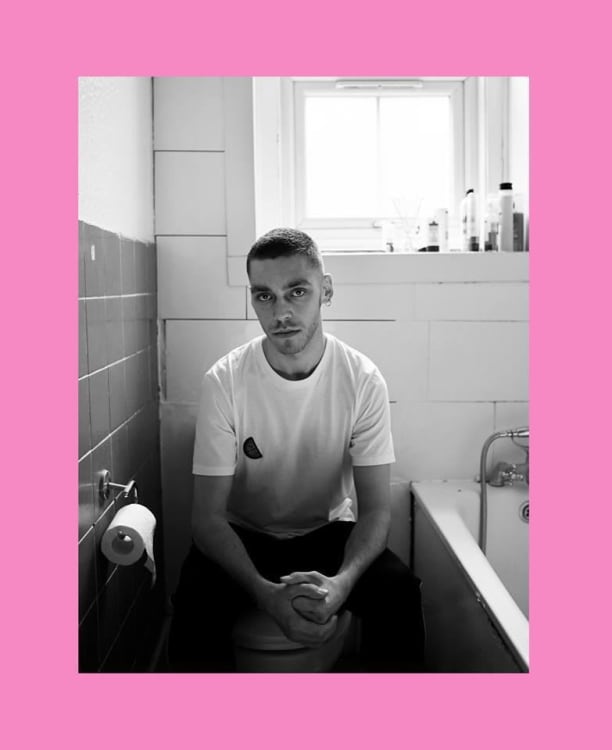 If there can be said to have been a unifying theme to the plays presented in the curated Spring Fringe season at The Other Room, it might be "coping with the complexities of adulthood"—unsurprising, given the youth of the bulk of the writer-performers.
Willy Hudson's Bottom comes laden with plaudits following runs in Edinburgh and London, and arrives in Cardiff at the end of a short UK tour. It is a sexually frank and (one must assume) honest autobiographical tale about the coming-of-age of a young gay man.
This solo piece—although with much assistance from stage manager Stacey—commences with the protagonist creeping into the space wearing only a towel. He enlists the aid of audience members in retrieving his pants and tee-shirt from under our seats and hands over his phone so that he can be alerted about an important text message.
It quickly becomes clear that, in the context of the narrative, "Willy" has run to the bathroom of his shared flat whilst on a third date. Finding himself in an intimate scenario, he is suffering from disastrous performance anxiety and an identity crisis.
Having moved from Exeter to London via gay-friendly Manchester and lived through a period of exhausting and complicated drink- and drug-fuelled promiscuity after coming out, he is now seeking true love and may have found it with this new individual. It turns out, however, that in terms of preferred sexual activity, they are essentially non-complementary, the clue being in the play's title. Is this an insurmountable obstacle?
The set is glamorous, in comparative terms. As well as the items which Hudson brings on stage in a large bucket, it is soon revealed to feature the bottom half of a male mannequin, which will eventually become smeared with chocolate sauce (for reasons too disturbing to go into here) before being dismantled and a large portrait of Beyonce, whom he, despite some questionable personal choices of her own, regards as his guru. But can even she offer meaningful assistance at this moment of existential crisis?
Director Rachel Lemon ensures a smoothly flowing narrative, incorporating Hudson's frequent, apparently informal interactions with audience members. He maintains an easy, improvisatory tone throughout, despite the technical sophistication of the staging (with lighting design by Lucy Adams, sound design by Tic Ashfield and movement direction from Jess Tucker Boyd).
Hudson is a likeable presence who makes it easy to empathise with Willy's plight, whatever one's sexuality. Indeed, the ultimate conclusion of the narrative—that finding someone to cosily watch Netflix with may well be better for one's mental and physical health than indulging in reckless sexual activity with strangers who don't care about your long-term well-being—is one which has been the stuff of romantic fiction for centuries.
Funny and charming (and educative), Hudson's Bottom is replete with pleasures for the broad-minded theatregoer.
Reviewer: Othniel Smith