Breaker
Salka Gudmundsdottir, translated by Graeme Maley
Sodid Svid Theatre Company
Underbelly, Cowgate
–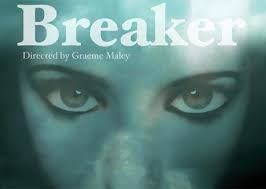 If you can ignore a rather badly-constructed and unlikely premise, Breaker has a great deal to offer.
Icelandic playwright, Salka Gudmundsdottir is poetic but writes like an actor, giving the performers a number of impassioned speeches on which to cut their teeth.
Iain Robertson and Isabelle Joss take the opportunity and embody their characters with a sense of reality that the quasi-mythical story of children diving to their deaths from cliffs on an isolated island cannot.
Breaker does at least bring together the two damaged people, a local schoolteacher with a connection to the tragedies and a man who ineffectually hides his trade, even through an initial tirade that in real life would have seen him depart.
Therefore, fans of good acting should head to Underbelly and prepare to suspend their disbelief.
Reviewer: Philip Fisher