Breakfast Plays: Matterhorn
Amy Rhianne Milton
Traverse Theatre
Traverse 3
–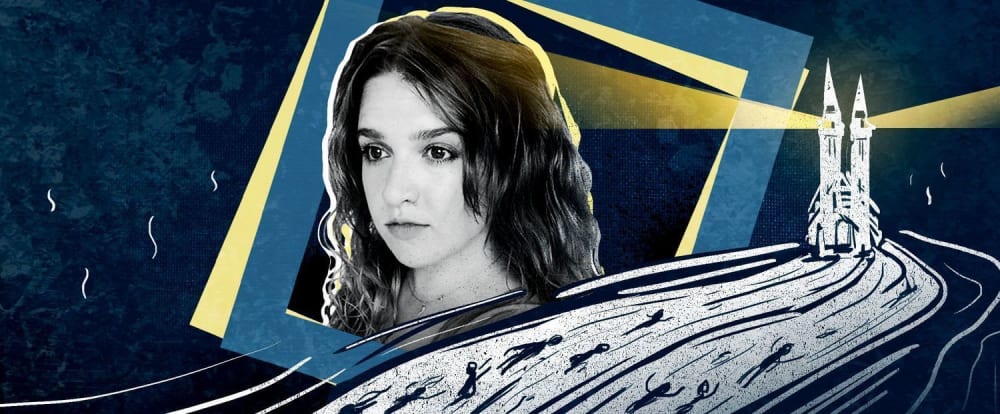 Matterhorn features an all-female creative team under the direction of Debbie Hannan who take the audience into a dystopian nightmare greatly enhanced by a powerful soundscape from Kim Moore.
In a terrifying new reality, workers spend much of their time fishing body bags out of a river for burial.
Wanderers are suffering from a kind of post-apocalyptic amnesia that leaves them with no sense of time, although it may be time itself that is bending given that one woman has apparently not yet given birth after five years of pregnancy.
What initially sounds fantastical suddenly becomes more personal when, on opening a body bag, Helen Katamba's Casey discovers the corpse of her sister Freya, played by Karen Fishwick.
As events unfold, mysterious lights hang portentously but possibly hopefully over the planet, overseeing what soon become no fewer than three grim futures.
The action then switches to a second reality in which we witness Freya's efforts to save humanity and bring the world back on track from whatever disaster has caused a predicament that mirrors, but is considerably worse than, our own pandemic woes. To do this, she attempts to utilise the power of the mysterious Cathedral.
To increase the mystique, the play moves into a further reality with yet another scenario involving the same three characters, Freya once again struggling to come to terms with the latest incarnation and the hope offered by their father, an important but lost figure.
The drama that develops in at least one reality becomes a tussle for humanity between Casey and her comrade, Morrigan, played by Laura Lovemore.
Matterhorn is a complex play to follow as a podcast but contains more than enough ingenuity and intrigue to keep people listening through its 40-minute duration. It might eventually expand to become a great TV series or movie.
Reviewer: Philip Fisher