Brief Encounter
Noël Coward, adapted by Emma Rice
Theatre By The Lake, Bolton Octagon, Stephen Joseph Theatre
Octagon Theatre Bolton
–

Listing details and ticket info...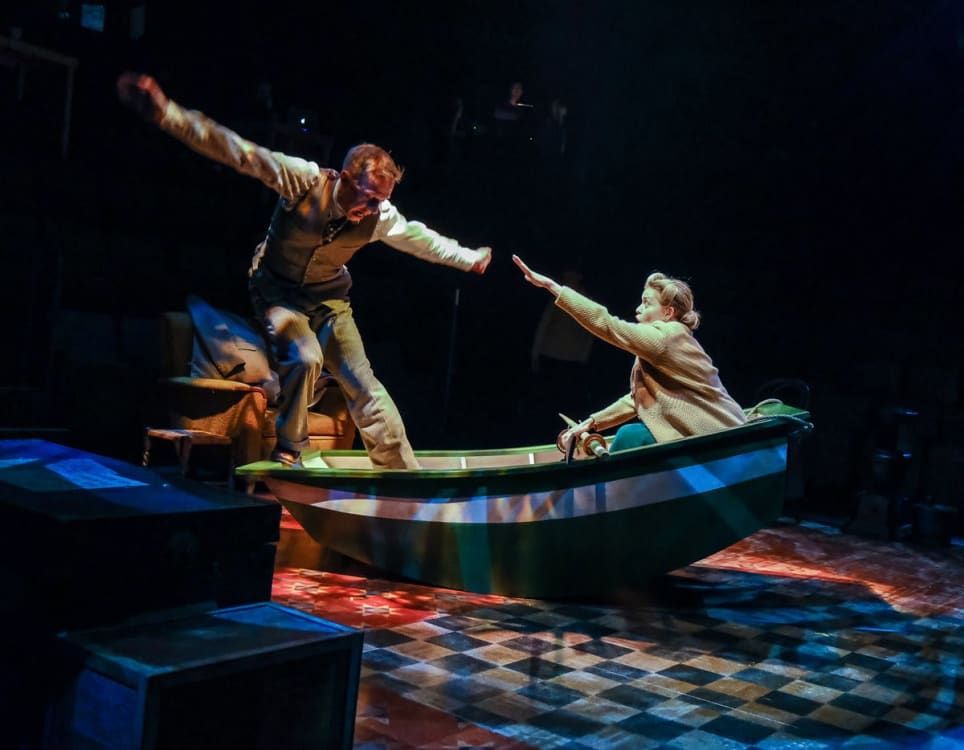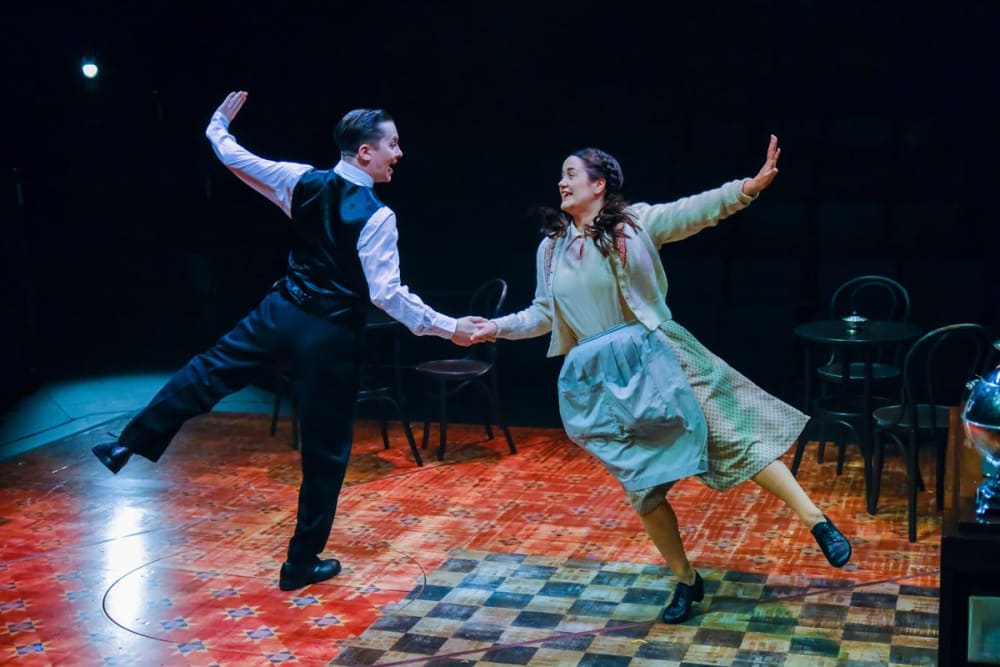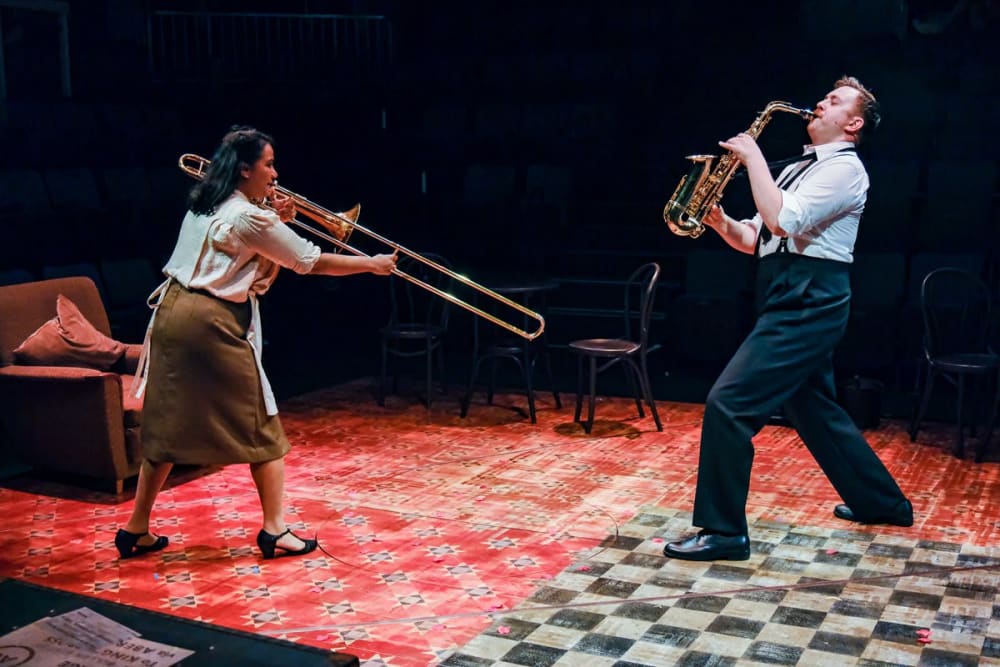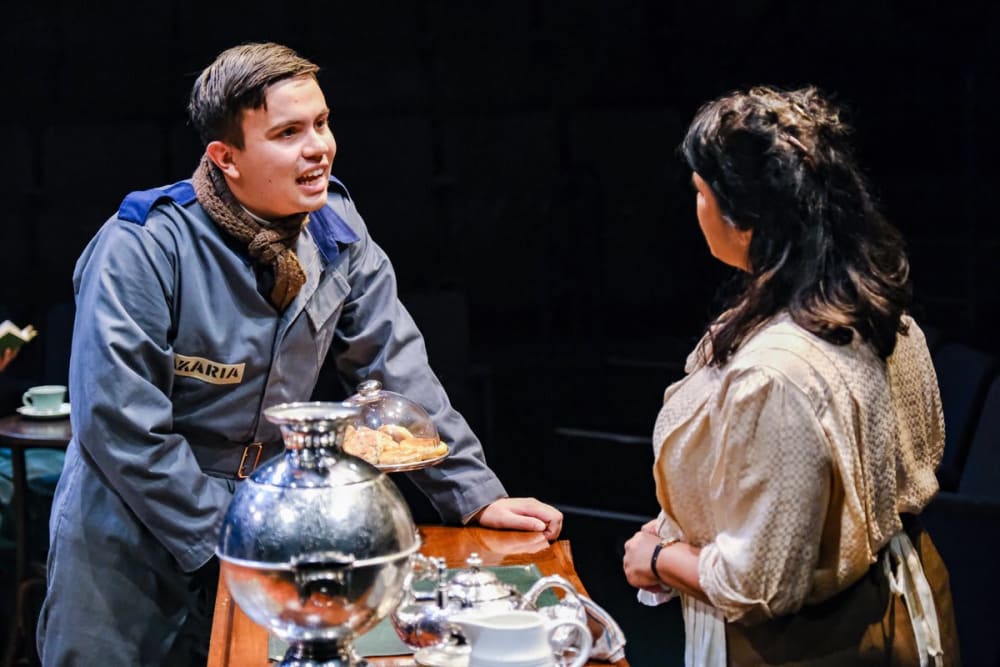 After a short tour of its co-producers—and following the sell-out run of The Book Thief, which is a tough act to follow—this new production of Emma Rice's adaptation of Brief Encounter arrives in Bolton.
The original Kneehigh production was a spectacular West End show that toured to big stages, but director Paul Robinson and designer Jessica Curtis have made it much more intimate with their adaptation to an in-the-round format, which works especially well on stages such as Scarborough's Stephen Joseph Theatre and the adaptable space here at the Octagon.
The play originates in a short Noël Coward play called Still Life from 1936 which became the famous David Lean film in 1945. Emma Rice added some Noël Coward songs, the better-known numbers being "No Good At Love" / "So Good At Love", "Mad About the Boy" and "A Room with a View", and gave a little more prominence to some of the lesser characters; while Laura and Alec are still at the heart of the story, we see the blossoming of two other very different relationships: railway station tea room manageress Myrtle (Natasha Lewis) who tries to pretend she is resistant to the charms of station guard Albert (Robert Jackson) and young tea room assistant Beryl (Lara Lewis) who is smitten with cheeky confectionary vendor Stanley (Joey Hickman).
Over this, we get the familiar story of furtive, middle-aged, middle-class love between housewife Laura (Anne-Marie Piazza) and doctor Alec (Pete Ashmore) who act like lovesick teenagers after meeting in the station tea room when he removes a piece of grit from her eye, and they end up agreeing to meet every Thursday afternoon. Their becoming closer is signified by a lighting change and a falling motion to the sound of the sea, while Beryl and Stanley become closer through dance and Myrtle and Albert have a passionate musical battle, him on saxophone and her on trombone.
The musical numbers fit seamlessly with the action and often still have that distinctive Kneehigh sound, despite originating with Coward and being arranged by this production's composer and sound designer Simon Slater. Musicians Alex Weatherhill on piano and Maximillian Lamprecht on double bass provide backing, often supplemented by the multitalented cast on various instruments. Of course the famous Rachmaninov Piano Concerto Number 2, such a distinctive part of the film, makes an appearance at the end of each act and is no less effective here.
The set is basically the station tea room, but it adapts swiftly to become the restaurant, Laura's family home or Alec's friend's flat, but can also become something more symbolic with railway tracks or stars shining out of the floor (lighting designer Sally Ferguson).
The balance of passion, humour and music with a mixture of realism and pure theatricality is just what you'd expect from Rice and this production has brought out the best in the piece. It's a joyful piece of theatre and I found myself smiling all the way through it.
Reviewer: David Chadderton