Brilliant Adventures
Alistair McDowall
Royal Exchange Theatre, Manchester and Live Theatre, Newcastle
Royal Exchange Theatre, Manchester
–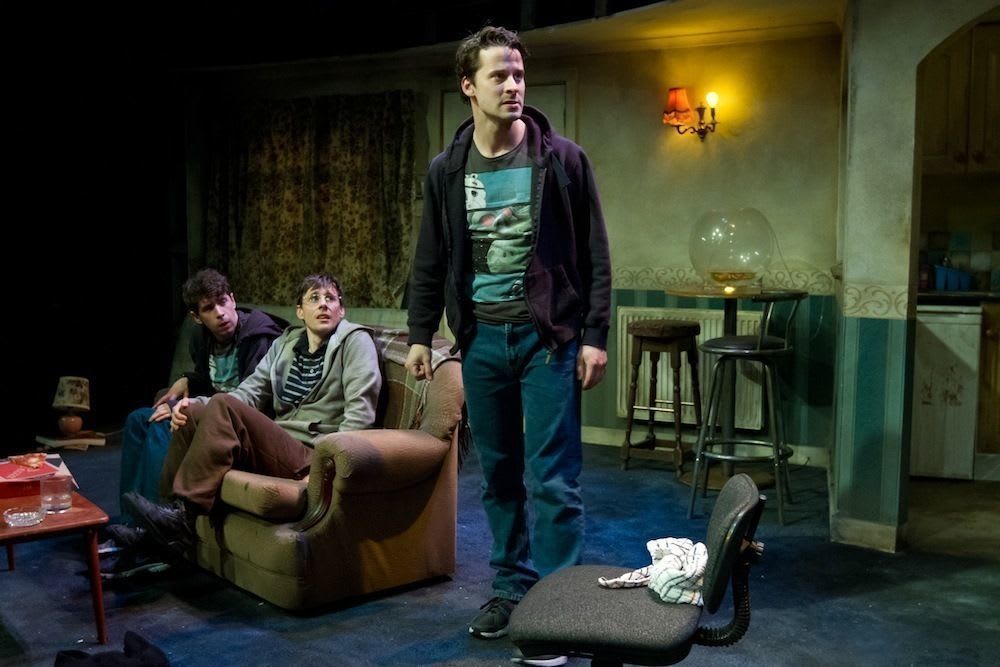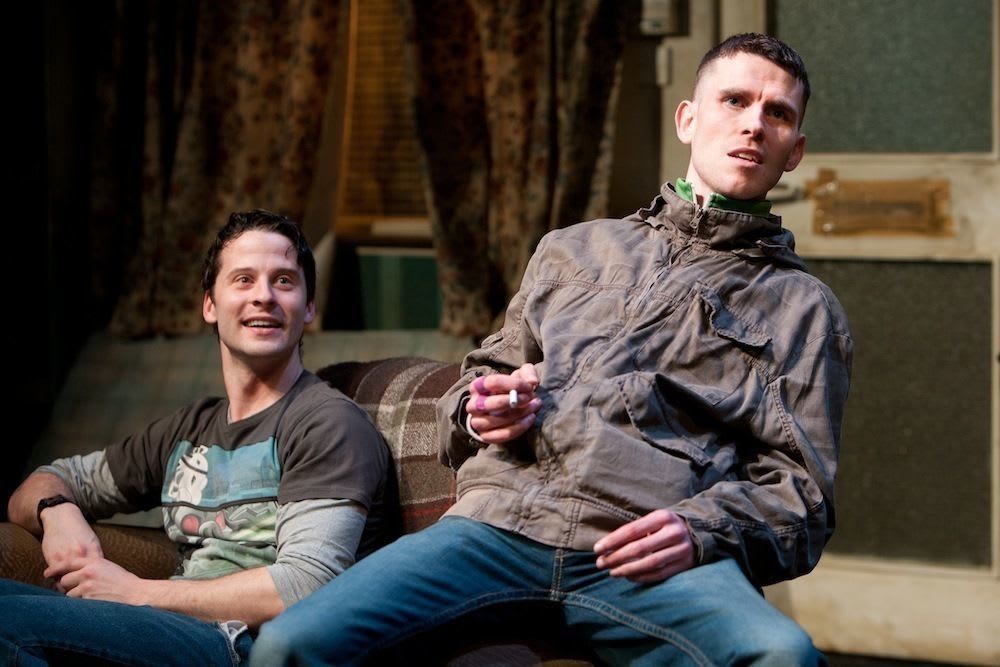 This winner of a Judges' Prize in the 2011 Bruntwood Prize for Playwriting has rather a lot in common with the £16,000 first prize winner, Three Birds by Janice Okoh, which was also produced in the Royal Exchange Studio earlier this year.
Both feature a group of siblings and friends trying to survive apart from their parents (in both cases the only parent turns out to be unable to help them) in a filthy flat on a very rough housing estate. Both feature a man involved in the drugs trade who could be their saviour or get them into worse trouble. And both feature a mysterious object in the middle of the living room created by the quiet, unsociable brother that becomes significant later on. Coincidence—or an indication of something very specific for which this judging panel was looking?
Brilliant Adventures is set in Middlesbrough, but is unlikely to feature in the marketing campaigns for its tourist board. Luke, who has a profound stammer and doesn't function well in company but has a brilliant mind, has been brought up largely by his drug-dealing older brother Rob but has now moved into his own flat. He wants privacy to work on his "experiments", but talkative and pathetic friend Greg has virtually moved in and Rob keeps slyly conducting his business from Luke's flat.
The object in question looks like a large trunk on its end made out of cardboard with a pocket calculator and a big red button glued to the front. Although its function is revealed relatively early in the play, it would be unfair to spoil the great revelation—although this does make it difficult to discuss some other aspects of the play and even whom some of the actors are playing.
The Big Man in this play is Ben, who is up from London and buys influence from the desperate people on the estate. When he sees what the box does, he must have it by any means necessary, but Luke is determined that he can't have it, leading to an inevitably violent showdown.
The writing is fast-paced and funny while still being grittily realistic in tone, and the director and superb cast carry this through to the production with characters that are absolutely believable and sympathetic. The character of Ben becomes a bit of a caricature of the villain who paces around preaching his philosophy on what he does for a living as he prepares to carry out his dastardly deed—and offering to let off his victim if he can speak without stuttering is straight out of Pan's Labyrinth—but this is forgiveable.
The ending didn't quite work for me. It became obvious that this sort of thing would happen but it took a long time to get there in lengthy scenes where the emotion seemed to be forced rather than earned.
But overall this is great fun with a few issues lurking in the background but nothing that's debated in great detail. Caroline Steinbeis's production crackles along at a fair old pace with great performances from the main trio Robert Lonsdale as Luke, Joseph Arkley as Rob and Ian Bonar as Greg, supported by Laurence Mitchell as Ben and Michael Hodgson as "The Man", whom Rob takes around on a dog lead. Oh, and Lee Armstrong as Luke—I'm not telling you but this is done brilliantly, so you'll need to see it to find out.
Ultimately, despite a few flaws, I found this version of the strange object in the council flat story much more compelling and entertaining than the one that took the grand prize for Bruntwood. There's some great writing, wonderful performances and while the ending is a bit down I certainly came out for the interval with a big smile on my face, and there were many more smiles and laughs to come in act two.
Reviewer: David Chadderton