Britannia Waves the Rules
Gareth Farr
Royal Exchange, Manchester
Summerhall @ Roundabout
–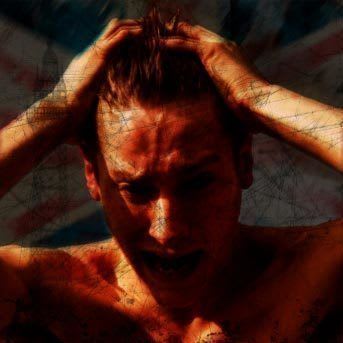 Dan Parr gives an epic performance as Carl Jackson in this 2011 winner of a Judges Award in the Bruntwood Prize for Playwriting about the harshness and repercussions of a man's life in the army today, as Britain is involved in a War on Terror.
With due respect to his fellow actors, Britannia Waves the Rules is close to a bravura solo performance about the strains of modern soldiering and the experience of post-traumatic stress disorder that so often seems to follow.
Carl is an ordinary lad from Blackpool whose dad (Roger Evans) seems more interested in his train set than his son.
With no prospect of a job and an inability to interact with Francesca Zoutewelle's Goldie, the girl who shows signs of loving him, the lad takes the way out favoured by young men a century ago, who listened to entreaties that their country needed them.
Once Carl gets to Afghanistan, everything goes wrong in relatively predictable fashion, especially after his best mate, played by Michael Peavoy, dies in his arms.
From there, the audience witnesses his mental disintegration, which can be tough to endure, so good is the acting.
Nick Bagnall's direction for the Royal Exchange, Manchester allows Parr to shine, also injecting a fresh dynamic with competitive elasticated sprinting (you have to see it to understand).
Reviewer: Philip Fisher