Bugsy Malone
Play by Alan Parker, words and music by Paul Williams
Lyric, Hammersmith
–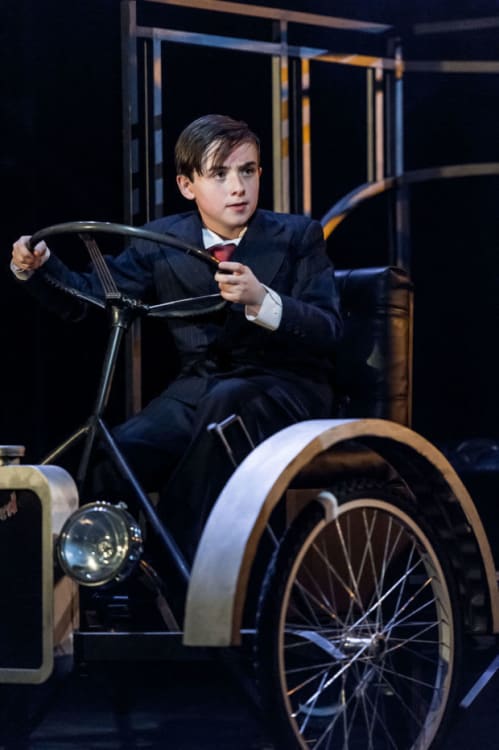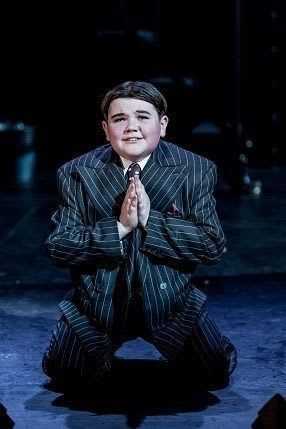 Bravo Sean Holmes! The Lyric Hammersmith's Artistic Director literally laid out the red carpet to welcome theatregoers back after a long refurbishment process.
As a curtain raiser to the main attraction, a large young community group nicknamed The Interventionists presented a series of entertainments, which showcased the sparkling new Reuben Foundation Wing.
Youth was also the order of the day in this new stage version of Alan Parker's classic 1976 movie, which launched the careers of the likes of Jodie Foster, Bonnie Langford and Scott Baio.
In short, Bugsy Malone is a kind of genial, pint-sized remake of Chicago, filled with gangsters, showgirls and molls all out to have a good time in an atmosphere that closely resembles civil war.
As fans will happily tell you, the violence is hilarious, courtesy of splurge guns that kill with stage cream rather than tomato ketchup—or worse.
Holmes himself directs a company packed with talented children, supplemented by a (slightly) older generation of singers and dancers, well choreographed for the big numbers by Drew McOnie.
What appears to be an almost bare set that takes spectators back to the 1930s from the opening bars guarantees a pacy production thanks to Jon Bausor's flying and rolling design concept and some seriously cute costumes.
The greatest spectacle takes place in Fat Sam's Grand Slam Speakeasy, the inspiration for what is easily the show's stand-out tune, "Fat Sam's Grand Slam". This is the home of the eponymous, over-weight hoodlum, played by Max Gill. (There are three teams but all performers named are those from the opening night gala cast)
His potential nemesis is the particularly unpleasant Dandy Dan, Tahj Miles.
Glamour is injected by narrator Samantha Allison as Tallulah, the flame-haired dame with a wicked streak.
The battle rages on as our hero, Daniel Purves's Bugsy Malone, tries to bring peace and sweep Thea Lamb in the role of shy singer Blousey Brown off her feet.
Most of the plotting is deliberately clichéd and predictable but no less funny for that, while the kids have a great time and ensure that viewers will share their passion and enthusiasm.
The best scene and one of the catchiest tunes, "So You Wanna Be a Boxer" come from a boxing club, where leading adult, the mountainous Hammed Animashaun, proves his mettle as all around make hay.
Even in this company, it is possible for cuteness to charm, with the very youngest performers, Ashton Henry-Reid and Jamila Ajadi, showing great talent and audibly winning the hearts of every audience member.
Bugsy Malone is quite simply a great night out for old and young. This means that any parents or grandparents obliged to find a way of keeping the kids happy for an afternoon or evening can selflessly do so and enjoy themselves at the same time. As such, it is a bit of a rarity and could well be a summer hit.
Reviewer: Philip Fisher