Bull
Mike Bartlett
Supporting Wall / Young Vic, originally produced by Sheffield Theatres
Young Vic (The Maria)
–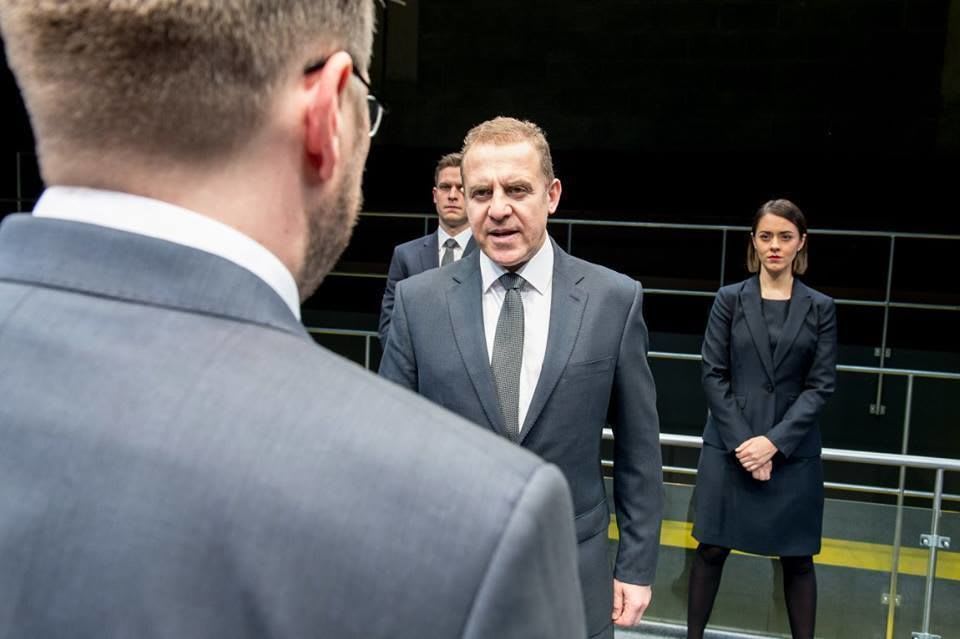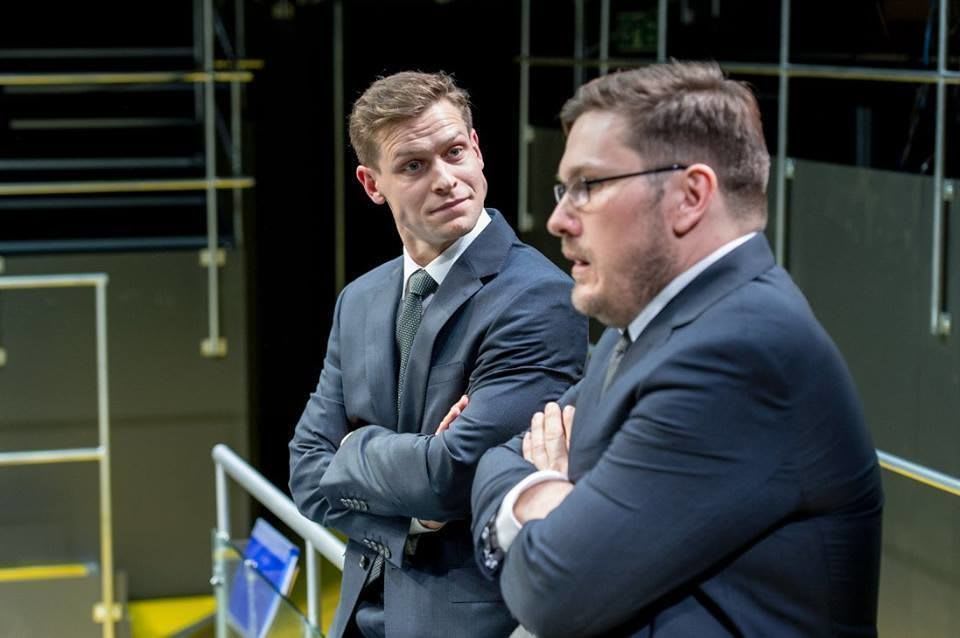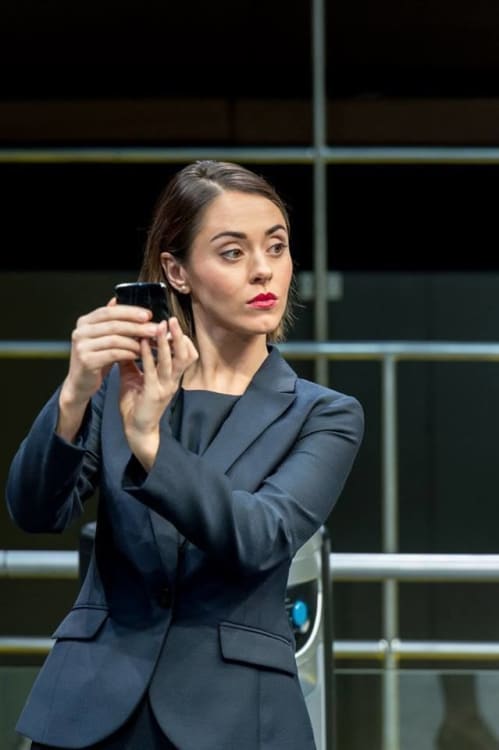 Winner of an Olivier Award for Outstanding Achievement when it ran here at the beginning of the year, Mike Bartlett's sharply-focused play returns to the Young Vic with a new cast.
Designer Soutra Gilmour has turned the Maria into an arena. Two railed-in rows stand close up to the ring, banked seating behind them on all sides. (You notice how relatively young this audience is compared with most West End first nights.) Above the murmur of audience conversation rises the anticipatory roar of a fight crowd, but this isn't a roped-in boxing ring; stainless steel and glass enclose it, this is corporate business territory, there is even a water cooler in the corner.
The atmosphere anticipates a fight but this isn't a boxing match, something more like the bear-baiting that used to take place a stride down river, a bullring. This is not an equal battle: it's about a victim, not winner and loser.
A company is downsizing; staff must be shed. Three staff members are called to a meeting with manager Carter (Nigel Lindsay) one of them is going to be declared redundant. Which of them will get the push? This taut drama isn't really about that decision, unless there's going to be a sudden plot twist that seems predictable. It's about the way these co-workers treat each other, the traits this competition brings out.
Max Bennett plays arrogantly confident team leader Tony. He may not have as posh a background as he's previously presented but has the ruthlessness of privilege. Is he in cahoots with Susannah Fielding's smart-suited Isobel, red-lipped and already undermining their colleague Thomas's confidence but drawing attention to a non-existent smudge upon his face?
Thomas doesn't share their background. He's not "one of us." Tony has omitted to tell him to prepare a presentation for this meeting. Marc Wootton's Thomas is like a rabbit caught between two ferrets. He can't turn tail, there's no burrow to back into. We watch his agonised humiliation until he snaps and loses it completely. Clare Lizzimore's production matches this OTT explosion with imagination and theatrical bravura.
How, you can't help wondering, did Thomas get his job in the first place? That seems a flaw in Bartlett's plotting, though not one to notice while the play so totally engages, and looking beyond a literal interpretation of the situation it doesn't matter for this is a play about bullying, about ganging up against the weaker. That obvious disparity is part of what makes it work.
As well as putting its focus on the viciousness of the corporate rat race, this play can make each member of the audience feel guilty as they realise how little sympathy they are feeling for wimp Thomas, how little compassion they are showing, how easy it is to be the bully. It isn't just about the world of business: it's about yourself.
Bull is a play that packs a punch and may leave you reeling.
Reviewer: Howard Loxton