Bull in a China Shop (Courage Everywhere)
Bryna Turner
Dorfman Theatre, National Theatre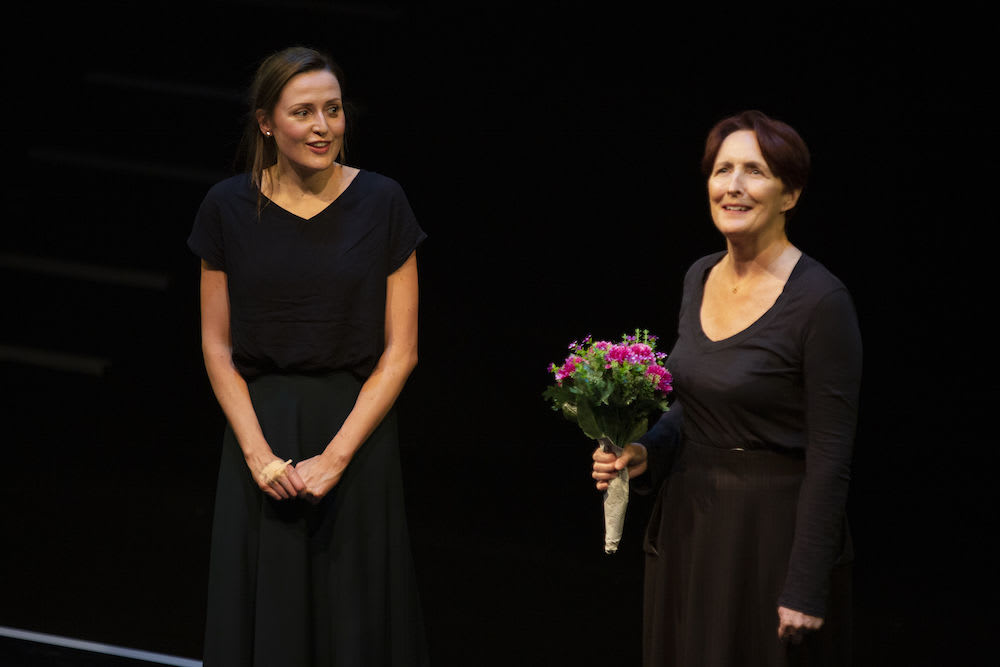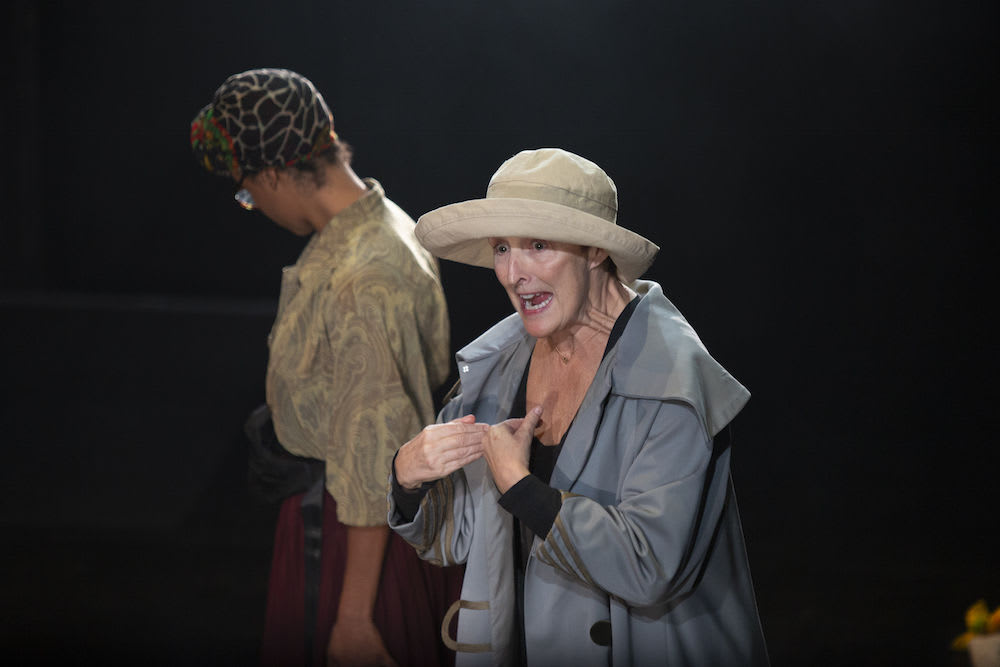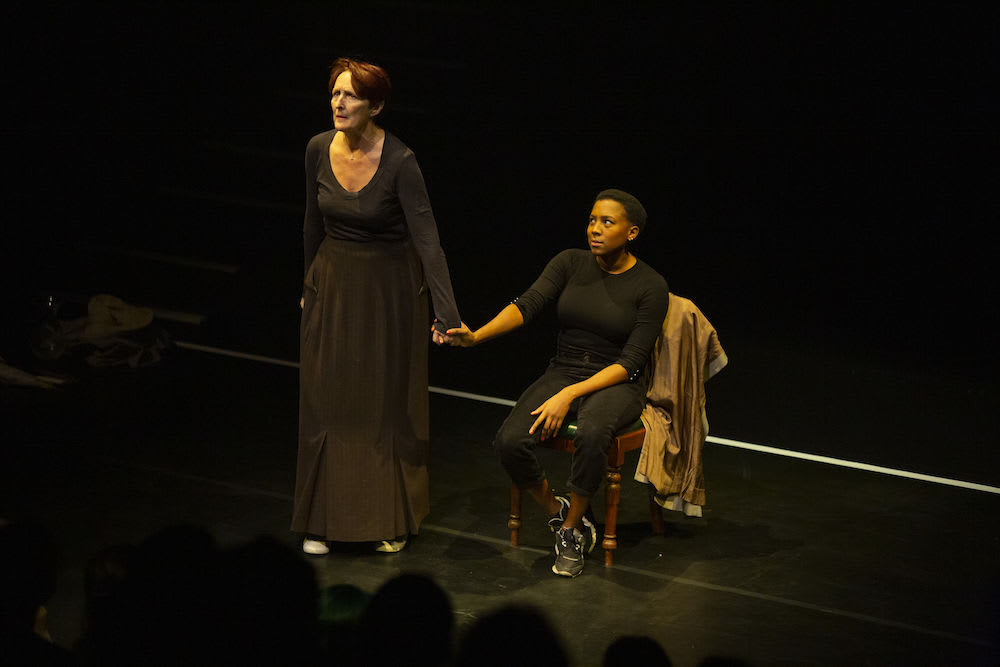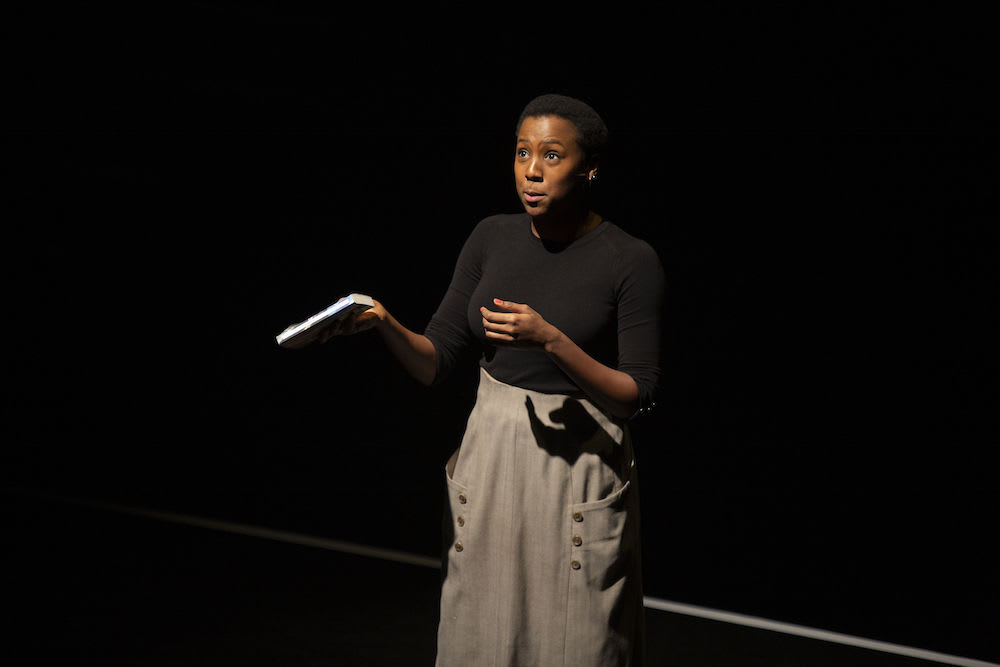 Bull in a China Shop, part of the National Theatre's weekend marking "the hundredth anniversary of (some) women in the UK gaining the right to vote", in "a series of rehearsed readings, talks, and screenings…" under the portmanteau title Courage Everywhere, is one I sincerely hope the National develops. It is a blast.
Written in 2016 (in answer to Trump?), Bryna Turner's witty, blistering dialogue is given great voice by five actors in a ninety-minute play reading that positively zings along. Only one-day rehearsal, minimal props, reading, almost imperceptibly, off autocues, actors on sparkling form—a pity that the small Dorfman is not full, but playing to the converted.
A slice of "queer history", but to me it's also women's history, fighting against the constraints of patriarchal convention. The gap between the past and the present isn't that big, after all. Progress is slow but it is progress… a character says… I'll go with the slow.
Defiantly anachronistic—"purposefully anachronistic" Turner calls it—concertinaing then and now by the donning of a long skirt over trousers, Bull in a China Shop is influenced by the letters, 1899 to 1937, between lovers Mary Woolley and Jeannette Marks.
From First World War 'revolution' through suffrage to peace talks with Hitler. Professor of Philosophy Woolley has to sit with the wives and "talk recipes", and Hitler doesn't turn up.
Woolley is the progressive president of an old Massachusetts seminary turned women's college. Her lover is Marks, a former student who gave up her Boston career to move with her to her new provincial post, like a wife following her partner and giving up her own independence.
They bicker as any couple in a long-term relationship might. The age gap; the chaffing at the bit; student fandom directed at Marks (Jade Anouka); the succumbing to temptation with hero-worshipping Pearl (Leah Harvey) when Woolley goes to China for a lengthy period. And then there's Felicity, the protective roommate—Clare Dunne gauchely comical as a not very good liar.
Woolley is constantly bringing Marks contrite flowers, repeated scenes which Fiona Shaw with the twitch of an eyebrow or lip imbues with physical comedy. Like a pair of music hall comedians with impeccable timing, they spar off each other, as persuasive polemic is fired off under cover of comedy. Realism versus youthful idealism embodied in the two. There are pointed monologues (to background guitar) that score points, but it's the forty-year arc that shows the snail pace of evolution in women's affairs.
Woolley wants revolution, Marks teaches Virginia Woolf's gender-bending Orlando, but Dean Welsh (Sally Rogers) is beholden to the establishment's benefactors who want a traditional family man to replace Woolley as president—of a women's college—after twenty-five years. Backward progress?
It was / is ever thus, even at the top of the heap. President of a regional institution, Woolley was daring for her time: "sewing for good wives, fuck that!", she wants rounded beings. A chance for change, a dynamic urge, but it's an uphill slog with much resistance. Not fast enough for them, but too fast for the college.
Woolley is caught between her post and her politics—talking at suffragette rallies puts her in a tricky position vis-à-vis the endowment people. And as to time spent in prison, well... Marks on the other hand finally gets to teach her playwriting course—"not a field for women" gets a laugh.
Something good must be coming—later much later—Woolley ever the optimist. In twenty-four short sharp scenes directed with piercing panache by Phyllida Lloyd, using three actors she's worked with before, namely in her all-female Shakespearean Trilogy at Kings Cross, the ensemble purrs along like a high-class motor. And, most importantly, they all seem to be enjoying themselves—what an infectious delight.
I was asked to take my pick from five plays ranging from And Others curated by Susan Croft, Graeae and the NT, directed by Jenny Sealey, In the Parlour by Judy Tate and Magda, Jo, Isabell by Saviana Stanescu, Aoise Stratford and Lyrae Van Clief-Stefanon, directed by Dawn Walton, to Her Naked Skin by Rebecca Lenkiewicz, directed by Nadia Fall, Bull in a China Shop by Bryna Turner, directed by Phyllida Lloyd, and Votes for Women by Elizabeth Robins, directed by Lyndsey Turner. I picked a gem.
Reviewer: Vera Liber