Bump and The Magic Hour at Write Now 4
Vinay Patel / Martin McNamara
Jack Studio Theatre Write Now 4
Jack Studio Theatre
–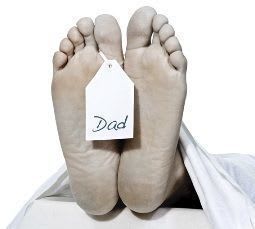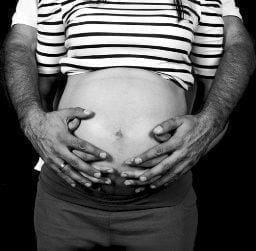 This week saw the launch of The Jack Studio Theatre's fourth Write Now Festival of new writing.
Year on year, Write Now events have developed and this fourth Festival includes a series of bite-sized plays on the theme of legacy, post–show talks and skills workshops in addition to presenting the three plays selected from submissions by writers connected to South London.
Lewisham resident Melanie Pennant's debut play No Rhyme receives a full production opening on 14 May whilst premières of Bump by Vinay Patel and The Magic Hour by Martin McNamara have been playing alternate evenings this week.
These two pieces complement each other both being, by coincidence, set in a hospital waiting room in the present day but in other respects they are markedly different.
Bump is a two–hander in which characters Dan and Jayesh find themselves meeting by chance in a maternity ward waiting area one evening.
The two had been at school together but they now lead contrasting lives, Dan still living in Dartford, working as an odd–job man and married to a local girl he and Jayesh both knew in their youth, whilst Jayesh is a solicitor living with an accountant in Orpington.
As they await imminent fatherhood, their conversations bounce between reminiscences, the uncertain future and present-day realities. What emerges is an interesting mix of old and new rivalries as it becomes apparent that sporty Dan, who brainy Jayesh looked up to at school, was something of a bully as young men though Jayesh appears to have the upper hand.
Their discomfort provokes a pitiable kickabout with a drink can between the chairs, a physical pivot about which the arch of the narrative turns towards a dramatic revelation and a cordial, if not entirely amicable, close.
Writer Vinay Patel captures the natural way that conversation drifts between subjects and the language is convincing and reinforces the differences between the characters. A couple of points could do with clarifying, particularly where it appears that Dan is waiting at the hospital in expectation that his wife will turn up sooner or later—an approach that at best hints at an emotional instability that is not visited or explored elsewhere. Something about that jars, as does a sudden and exaggerated burst of fidgeting from Jayesh.
Dan is lent a nasty undertow in a confident performance by Tim Perry. Gopal Gautam is a kind–hearted Jayesh.
The Magic Hour is a comic and moving look at the O'Neill family in the hour after the death of the father, Dennis.
In it, the writer Martin McNamara, who describes himself as "London–Irish, possibly ex–Catholic" has grabbed the topic of a family soaked in religion placed in an extreme situation, and exposed the tensions between duty and expectations on the one hand and the absurdities of family life on the other.
Dennis was a drunk who alienated one of his sons, Dominic, who has distanced himself from family and church and lives in Spain, whilst his brother Brian has followed the father's path to addiction and is on drugs which seems to inform an interestingly nuanced calling to the priesthood; their mother Elieen, we learn, has had martyrdom thereby forced upon by her.
The dialogue offered by McNamara is well–observed, sparklingly comic at times and when the tone becomes sombre it doesn't verge into mawkishness. With the exception of one over–long passage of Father Farrell's, it is consistently engaging.
The play touches on a number of themes—possibly a flaw is that one does not stand clearly as the central one.
Delivered as a staged reading under the direction of Mark Leipacher, the scripts are unobtrusive and the cast deliver strong performances. Yvonne O'Grady as Eileen brings a calm and dignity that sets off the nerviness and bickering of her sons, played by Michael Shelford and Ciarán O'Dowd. John O'Mahony is Father Farrell balancing official duties with comfort–giving and Elizabeth Twells is Angela, the dim but well–meaning student nurse.
Reviewer: Sandra Giorgetti