Bump!
Andrew Hollingworth
Buckle Up Theatre
VAULT Festival
–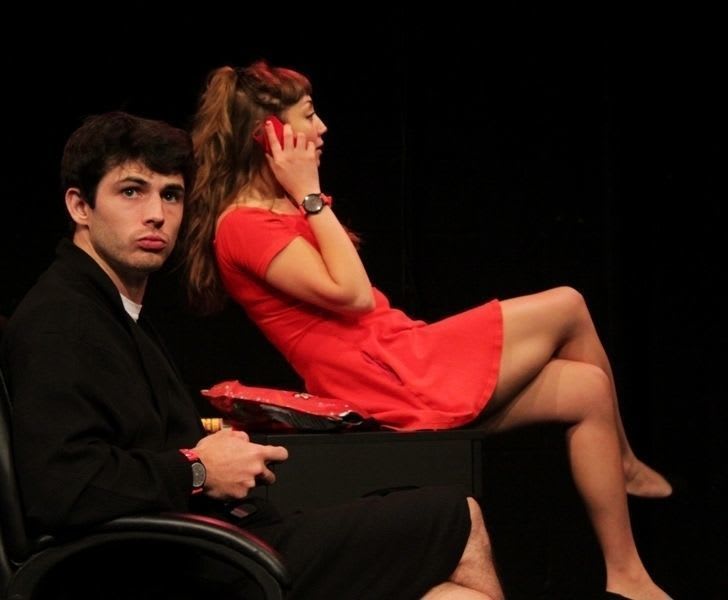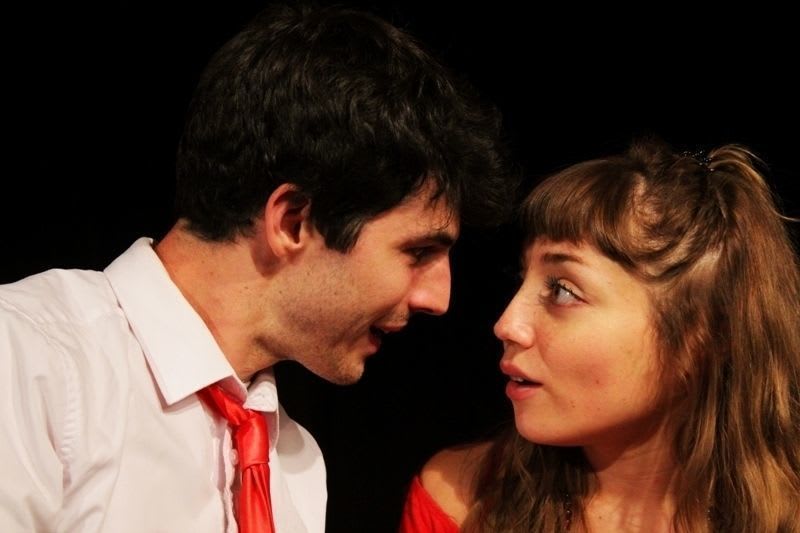 Buckle Up Theatre's Bump! is a joy to watch.
The first tender scene that has a confused Eli (Oriana Charles) ask herself "How did it get like this" rapidly dissolves in to some lively choreography and miming that shows us the parallel lives of the show's adorable two young singletons.
You can immediately see the differences between them emerge: Eli's life is frenetic whilst Ian has a laid-back existence that involves sitting around eating a lot of Doritos.
Then, one day, Eli drives into the back of Ian's car, an incident that leads to them sleeping together and then dating.
So far, so rom-com, but what breaths new life into the rendering of this boy meets girl story is that we get to hear what they say to each other as well as what they are thinking at the time.
This is not a new device but what writer (and performer) Andrew Hollingworth provides is clever and witty stuff.
We follow the development of their relationship as they share sentences and overlap words, the scarce gaps in between filled by their punched-out thoughts, all delivered with quick, flawless timing.
The path of true love never did run smooth and even at this fast pace you sense the frustration of the unanswered text messages and the hurt of unrequited interest.
There is a poignancy in witnessing two people in a relationship veer off in different emotional directions, we, the audience, as bystanders seeing the inevitable arriving. It is an intimacy that underpins the rom-com narrative with an uncharacteristic and moving depth.
Another refreshing feature of Bump! is that Eli models the behaviours that for generations would have been those taken on by the man in the story.
Eli is a contemporary young woman; independent and without the need to be dating, she separates sex from involvement. It is Ian who invests everything, falls in love and has his heart broken.
With one final twist, we find Eli where we first saw her as if on a loop. "How did it get like this," she asks. This time, we know the back-story.
Reviewer: Sandra Giorgetti