Burning Doors
Nicolai Khalezin
Belarus Free Theatre
Soho Theatre
–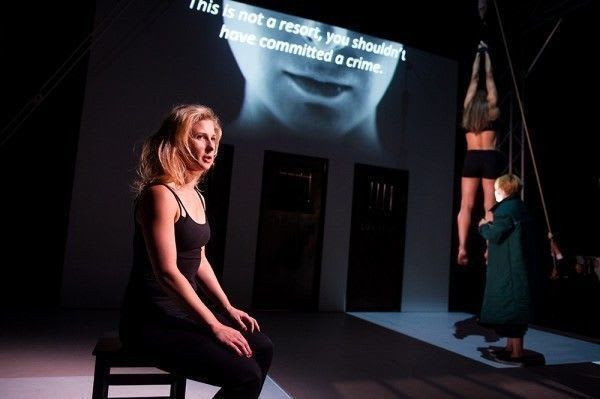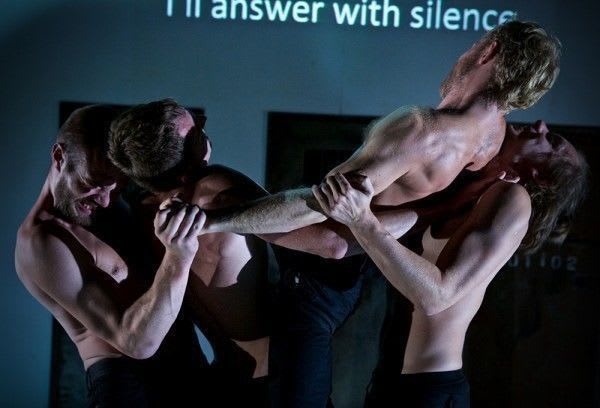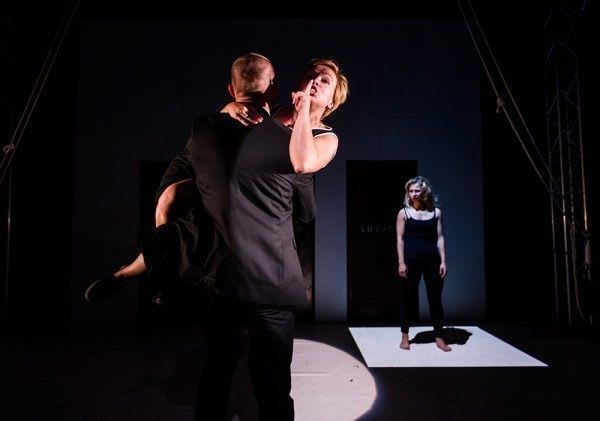 Despite their prevalence in so many of its productions, the members of Belarus Free Theatre take no prisoners.
They depict the seamier aspects of life on the far side of what used to be the Iron Curtain with grim sadness, intent on showing the West what is happening with the obvious desire to foment change.
They up the ante even further in this 1¾-hour scream against persecution by inviting guest artiste Maria Alyokhina to join the team. She gained fame when her band Pussy Riot offended the Russian authorities to such an extent that its members were imprisoned causing global outrage not only from politicians but, more potently, Madonna and Paul McCartney.
The majority of an evening played out in front of three symbolic prison cell doors is devoted to telling the depressing and frightening stories of Miss Alyokhina and two other dissidents, Petr Pavlensky and filmmaker Oleg Sentsov, although there are also sections based on extracts from Dostoevsky and Foucault.
What all of these writers have in common is a desire to promote freedom at whatever personal cost.
Pavlensky is a performance artist who tortures himself publicly to make political points, even demanding to be tried as a terrorist as a measure of solidarity with Sentsov. The latter in turn has been condemned to 20 years in prison for his beliefs and minor acts of "terrorism".
The repressive regime that they face is summarised perfectly by comparing Sentsov's prison sentence with the 21 years meted out to Norwegian extremist Anders Breivik who callously committed murder on an industrial scale.
BFT does not do things by halves and the actors in this visually striking production allow themselves to be tied up, abused, almost drowned, exercised to exhaustion, subjected to other forms of degradation and in one case practically quartered (as in hung drawn and…), all in the name of art and freedom.
Burning Doors does not make for comfortable viewing, although there are flashes of humour, and can drift at times but, overall, it makes its points cogently, if painfully.
One can only hope that eventually those at whom it is aimed see the light and end persecution forever.
Reviewer: Philip Fisher