Buyer and Cellar
Jonathan Tolins
Barrow Street Theatre, New York
From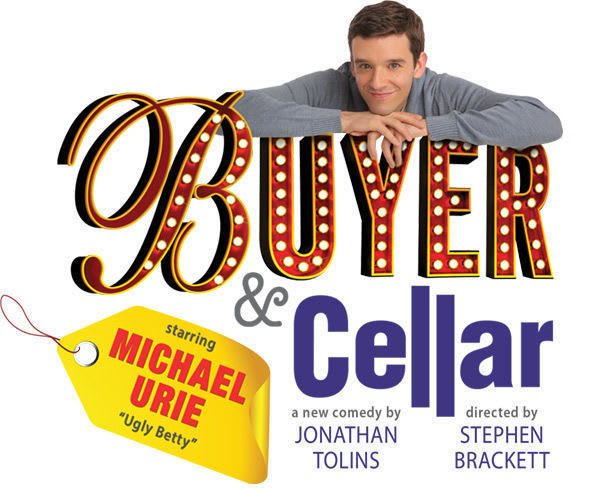 The highest praise that one can offer to Buyer and Cellar is to suggest that it can appeal to a wide audience.
That may sound a little odd but, since it is a solo show about a perennially unemployed gay actor lionising Barbra Streisand, the immediate expectation is that the constituency for this thoughtful comedy would be exclusively gay.
It helps that Michael Urie, who created the role of Alex More, is desperately likeable and draws you into the story, initially with an introduction as the actor playing the actor rather than his character.
Alex lives in LA with his unsuccessful partner Barry, a wannabe Hollywood screenwriter. Their relationship sounds stressed but is likely to be recognisable to many visitors.
However, the 100-minute monologue has a different focus. Alex gets a mysterious call from his agent and, after signing a confidentiality agreement, is sent to Malibu and what is apparently a job in a shopping mall.
It is—sort of. The underground collection of eccentric "shops" belongs to Miss Streisand, a gay icon second only to Judy Garland.
Alex then talks us through his unusual star-gazing experience, the background material effectively drawn from the actress's own book, which details her home, mall and more.
The result is a gently amusing but revealing tale about Alex but, at the same time, a deeply personalised memoir of a woman to whom it appears Jonathan Tolins has never spoken, bar a brief moment of ships passing in the night.
The only problem for a British visitor is the number of clearly very funny jokes that require knowledge of American cultural references but, even with 10% of the fun passing one by, there is a delectable performance to enjoy, delivered under the seemingly laid-back direction of Stephen Brackett.
Buyer and Cellar has been selling out for most of the last year and seems set to please audiences for a good time to come. As long as you know who Barbra Streisand is, it will appeal, regardless of your age or sexual preferences.
Reviewer: Philip Fisher