By Jeeves
Book and lyrics by Alan Ayckbourn, music by Andrew Lloyd Webber, based on the Jeeves stories by P G Wodehouse
The Shows Must Go On
–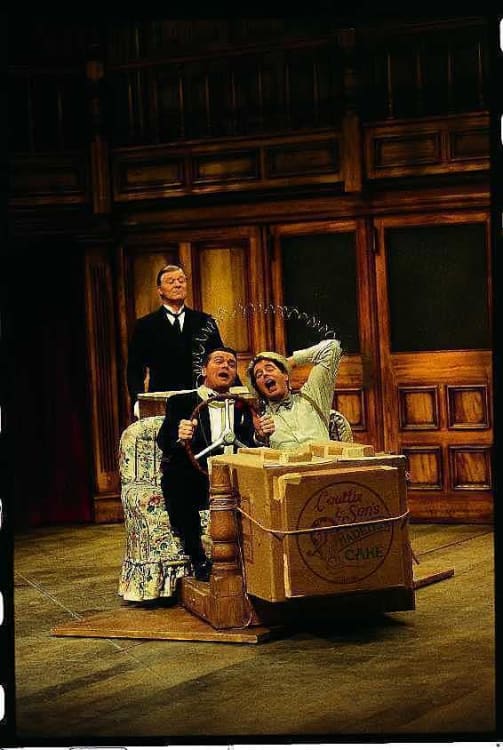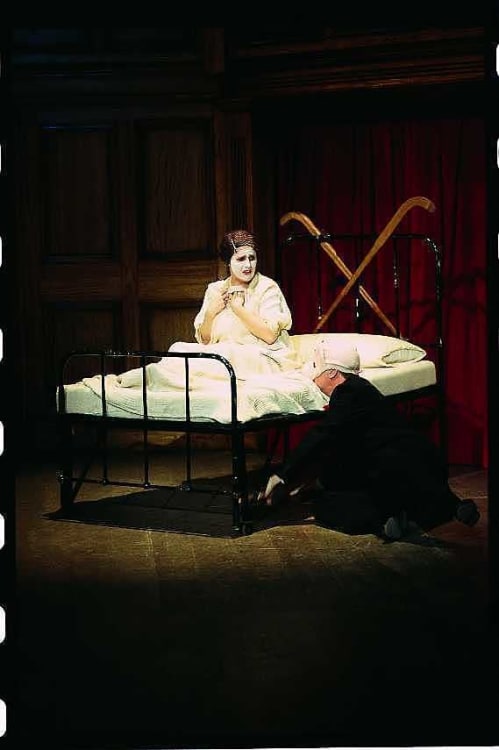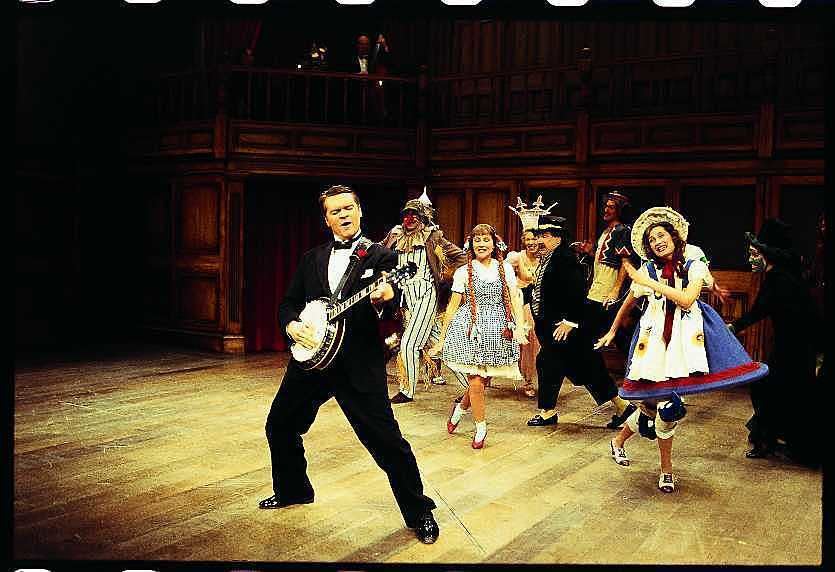 By Jeeves has an eventful history. The starting point was a trio of iconic Englishmen, teamed up for what was expected to be a smash-hit musical.
P G Wodehouse was the leading comic writer of his day, the director and writing force of this production Alan Ayckbourn, the most popular playwright of his time, while Andrew Lloyd Webber was such a pre-eminent musical legend that he became a Lord.
All, it might be noted, have reputations as populists with broad appeal to middle-of-the-road audiences.
The first attempt at a musical combining their talents opened in 1975 (called simply Jeeves) and sank almost without trace.
21 years later, it returned for a brief spell in the West End, prior to an American venture that eventually ended up with a similarly short tenure on Broadway. In between, this Goodspeed Opera House presentation was used as part of the try-out before hitting New York.
Watched almost quarter of a century later, the piece is undoubtedly, if inexplicably given the source material, problematical.
P G Wodehouse was a comic genius and the short stories brought together in Carry on, Jeeves, of which one The Code of the Woosters forms the basis for much of this musical, are hilarious, dated in just the right way.
The plotting would be convoluted enough, without the imposition of what is effectively a double framing device, first presenting the evening as an event in a village hall allowing for some quaint, low budget stage business, then overlaying that with the impression that a young man is going to be accompanying some songs on his own banjo, which fails to materialise on time.
From here, thanks to the device of sharing reminiscences to fill time, we are thrown into a tale of Shakespearean complexity.
In brief, while attempting to help out no fewer than three troubled friends, Bertie Wooster, played by John Scherer who frequently gives the archetypal English toff a nearly American accent, gets himself into all kinds of hot water.
First, he ends up in court, having stolen a policeman's helmet, and is duly fined by Sir Watkyn Bassett played by Heath Lamberts. Anyone wishing to understand the genesis of this situation will need to read the book.
This leads to a madcap journey into the West Country where, for reasons that are quite hard to comprehend, Bertie and his pals Gussie and Bingo, respectively James Kall and Don Stephenson, swap names around with alacrity.
Numerous womenfolk, led by Donna Lynne Champlin's fearsome Honoria, add to the confusion, most of them related to Sir Watkyn who enables Lamberts to bumble around splendidly.
Everybody gets into a series of scrapes, nobody more so than the unfortunate Bertie, although he has what in a pantomime would be a fairy godmother but in P G Wodehouse is his manservant Jeeves to save the day, Martin Jarvis giving the outstanding performance in his typically suave, style complete with James Bond eyebrow raising.
A gently amusing, if far from laugh out loud funny play has its moments but is then extended to a running time of around two hours 40 minutes thanks to a whole string of jaunty songs, which slow the plot more often than move it along.
In addition to the title song, the catchiest of these are "Love's Maze" and the incongruous "Banjo Boy", which has little to do with the rest of proceedings and features the cast dressed up as characters from The Wizard of Oz.
Sadly, the musical which promised so much is not as good as the average Wodehouse, the average Ayckbourn or the average Lloyd Webber.
As such, readers might conclude that they could as easily pick up a copy of Carry on, Jeeves. On the other hand, this production, like the others in the series, has been revived for the benefit of The Actors Fund, a very worthy charity.
Reviewer: Philip Fisher