Caligula
Albert Camus and David Greig
August 012
Chapter, Cardiff
–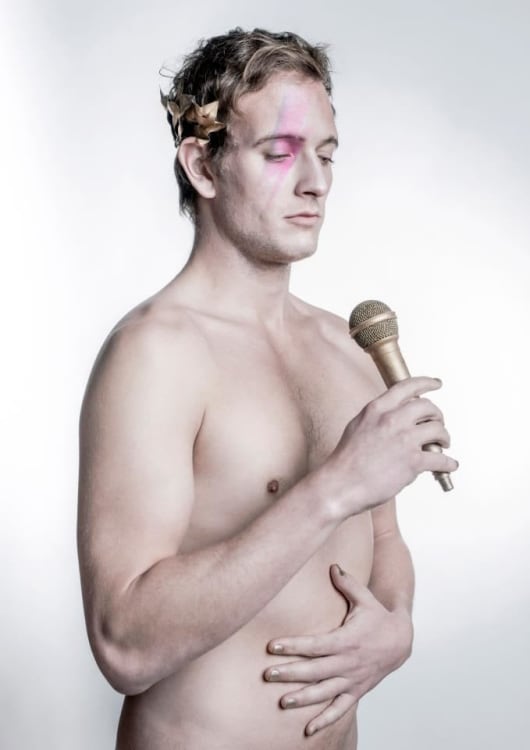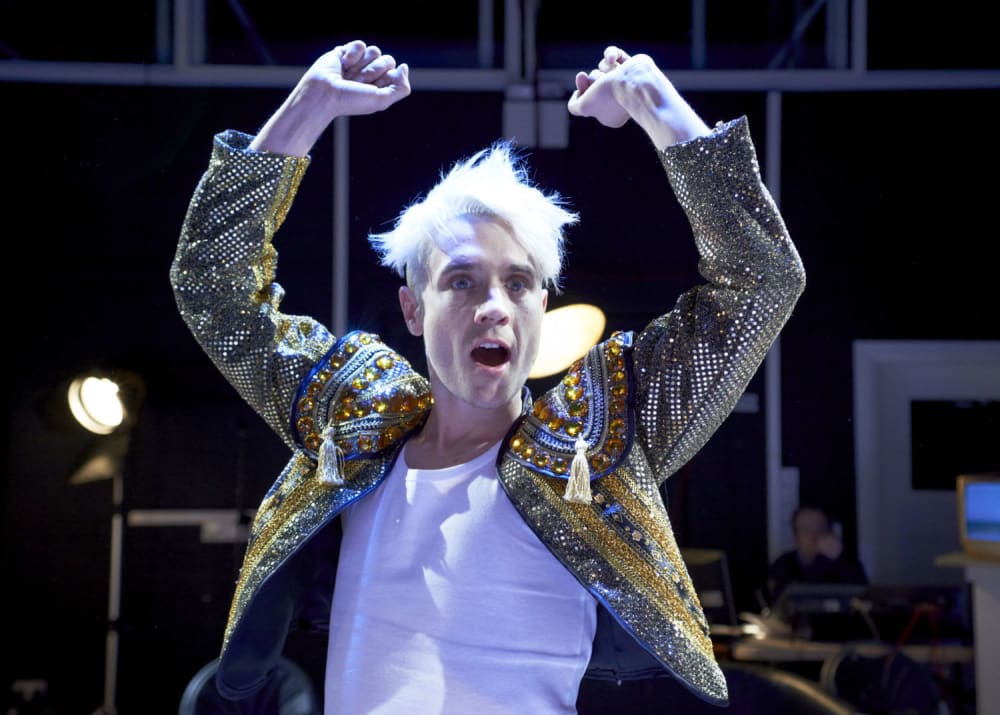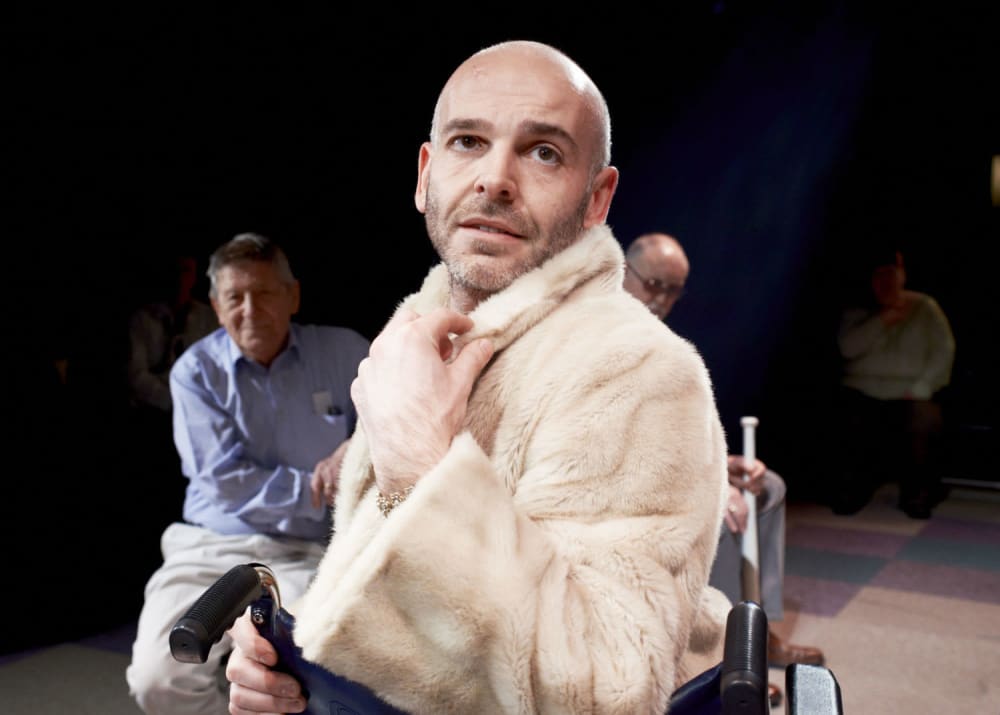 There's probably no historically-themed play that can't be mined for "torn from the headlines" immediacy; and there are fewer more compelling characters than Caligula, everyone's favourite incestuous Roman emperor. I'm not sure how many people would argue, as do August 012 in the programme for this, their inaugural presentation, that he is "an emblematic figure of resistance and freedom", speaking to "our time of tired democracies and global failures". Considerations of relevance aside, though, this is a fascinating production.
Albert Camus' drama was first produced in the aftermath of World War 2, during which the author had ample opportunity to observe the unreasonable exercise of near-absolute power. David Greig's translation (or rewrite) was first produced in 2003; prior to the current recession, but seeming to anticipate it.
As we enter Chapter's studio space, we are warned not to sit in certain seats, since they're reserved for members of the cast; the chairs are arranged in several small rows, facing in both directions (although it may well have worked just as well in the round, obviating the need for us to crane our necks so as not to miss important moments). Television sets are dotted here and there, and a set of DJ decks dominates one corner. Director Mathilde Lopez goes for an adventurously immersive feel, with actors mixing amongst and interacting with the audience; those of us who might be tempted to make for the exits have little chance to, since both are constantly in use.
The action commences with senators, in contemporary dress, pondering the state of Caligula's mind; he has gone walkabout, grief-stricken at the death of his sister/girlfriend Drusilla. He returns, even more irrational than before, with an audacious plan to rescue the nation's finances—to openly steal from its citizens on pain of execution. We are left free to insert our own jokes about more recent administrations; Camus/Greig's Caligula, however, claims no ideology, and no ambition other than to defy the gods.
The principal cast consists of five male actors, all doubling (at least), with the role of Caligula shared between Christopher Elson and Adam Redmore, both boyish and bleached-blond, but one adopting an effete, capricious persona, the other more calculating and "political". Hugh Thomas, Nathan Sussex and John Norton all do sterling work as various plotters and acolytes, Sussex particularly effective as the emperor's mistress Caesonia, despite being decidedly unfeminine in appearance. The supporting cast, older people of both sexes drawn from local communities (sourced via Age Concern), fill out the senate, displaying varying degrees of boldness and awkwardness, the am-dram feel reflecting the banality of real-life political decision-making.
The text is dense and intellectually robust without being forbidding or obscure. There is constant movement, and periodic, ironic outbreaks of rapping, DJ-ing and dancing. Despite the high body-count, the tone is strangely celebratory. We are not expected to like our anti-hero, but we can certainly relate to him—he is simultaneously a spoilt child and a tortured one.
Whether one chooses to interpret the piece as a crudely political one, or to see it in existential terms—about a man who can only find meaning in life through the exercise of cruelty—August 012's debut production is great, perverse fun. One hopes there are many more to come.
Reviewer: Othniel Smith