Call Mr Robeson
Tayo Aluko
Inspiral Films and Media
[email protected]
–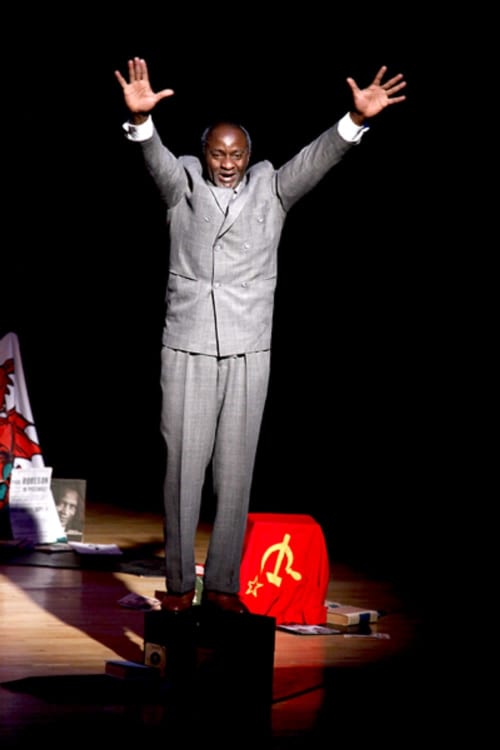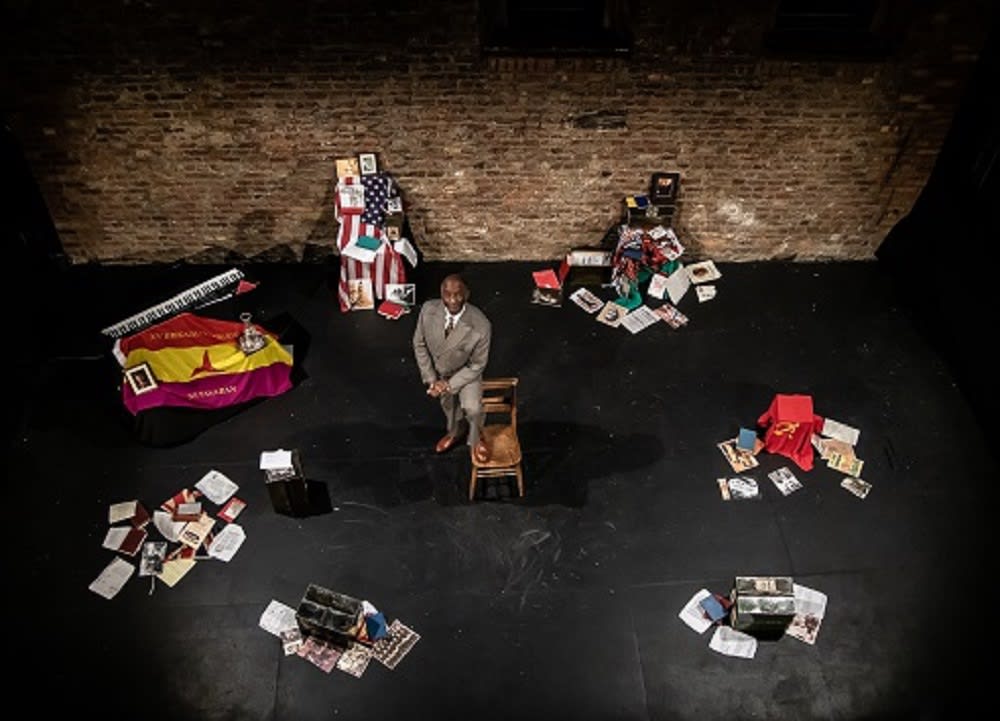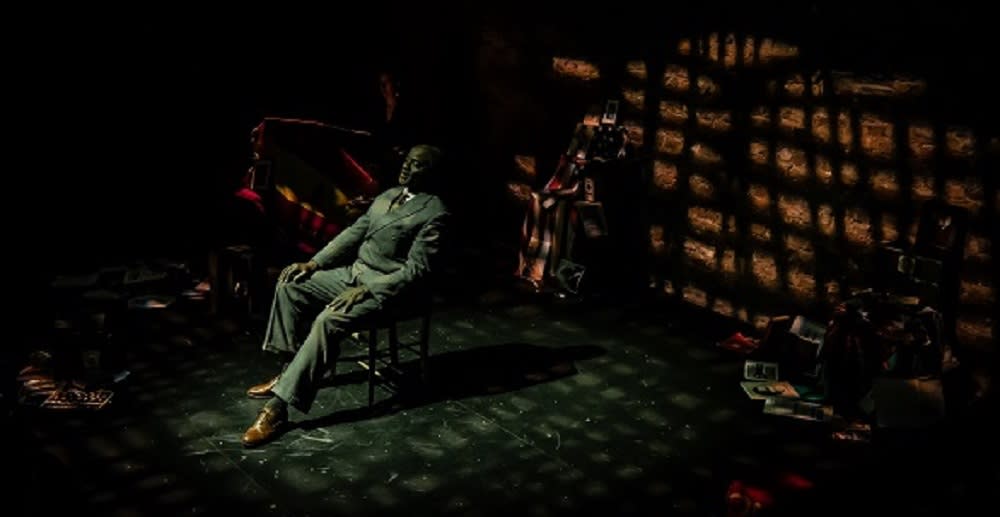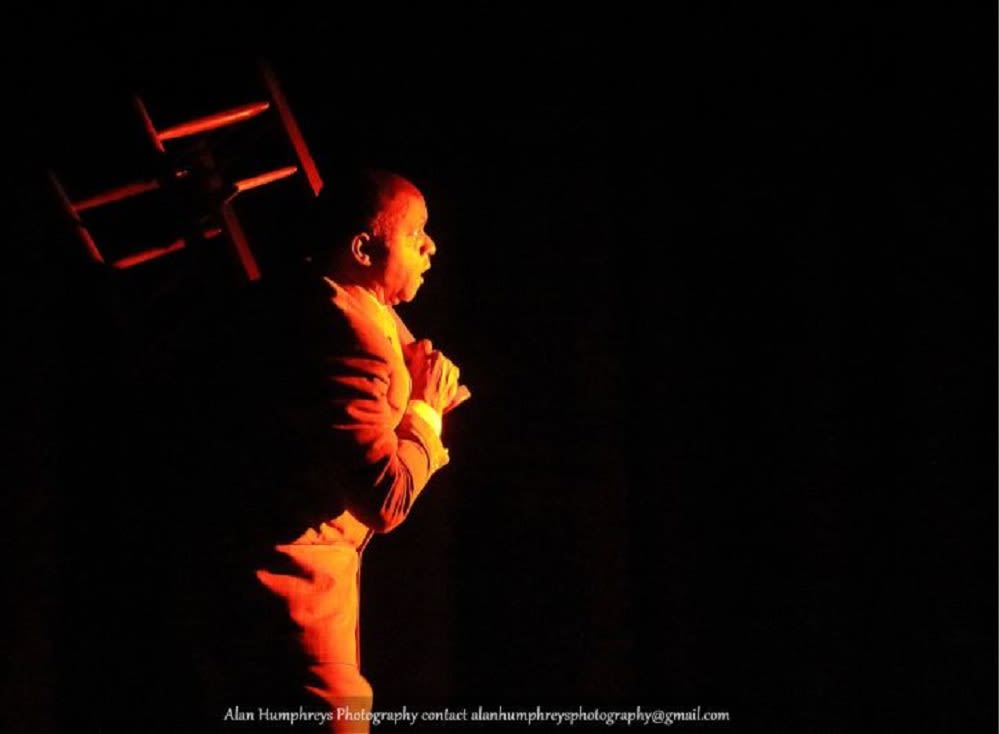 Later this month (21–27 August to be precise), Tayo Aluko's Call Mr Robeson: A Life with Songs returns to the Edinburgh Fringe at Surgeons Hall. For those unable to attend, or to whet the appetite, a performance filmed at the Capstone Theatre in Liverpool is also available to stream.
Even before becoming famous as a singer, actor and pollical activist, Paul Robeson is already outstanding. The son of a former slave, he is recognised at college for his powerful football and oratory skills. In one of the many fascinating details in Aluko's play, Robeson's lifelong commitment to socialism is born upon hearing a group of Welsh miners singing, leading to him making a connection between the exploitation of black people and of the white working class.
Robeson is true to his ideals: refusing to perform for segregated audiences and arranging for his son to be educated in Russia believing it to be a place without racial prejudice (my, how times have changed). But as political opinions in 1950s USA change, Robeson finds himself in conflict with both a rabidly anti-Communist government and The National Association for the Advancement of Colored People and his income and health begin to suffer.
There are any number of problems associated with dramatising true-life stories: the tendency to impose modern attitudes or vocabularies which are inappropriate for the period or to romanticise the subject out of proportion. Aluko's script neatly dodges these flaws. Robeson boasts of being "able to converse in" (rather than just speak) 25 different languages and the strongest swear word is "darn". Although the story is told from Robeson's viewpoint, skilful writing acknowledges his flaws. His notorious infidelity is apparent by the number of times he drops the names of women other than his wife, Essie, explaining they are, er, close friends. Robeson is not without ego; hurt when, in his twilight years, his name is not recognised by a reporter and his wife has to point out the lyrics of his signature song are hardly compatible with the causes he promotes.
Author Tayo Aluko, who also performs as Robeson, has a rich baritone voice, but it is his acting skills which ensure the play hits the spot. True to Robeson's background as an orator, who on occasion substituted for his preacher father, Aluko brings a slightly academic air to the role, setting out his arguments with care so his growing outrage rushes forward like a juggernaut. The emotional centrepiece of the play features Robeson, initially intimidated by the size of both the crowd that turns up at a political rally and the response of the authorities, turning the event into a confrontation by singing his anger at the injustice directly at a helicopter buzzing overhead. Aluko's dignified performance draws out Robeson's confidence—making his sincere commitment to the political causes he supports beyond refute.
Olusola Oyeleye directs a full theatrical experience. The piano backing played live by Michael Conliffe is discrete so as not to overpower the vocals. Rather than a dry monologue, the performance is highly physical with Aluko crashing to the floor recalling being assaulted when trying out for the football team. Robeson's declining health is shown with subtlety, which emphasises the full horror, gradually building from Aluko appearing occasionally distracted into a full-blown psychotic episode.
Call Mr Robeson: A Life with Songs is a beautifully-performed tribute to a great orator and activist.
Reviewer: David Cunningham