Calyx / Shadows / Windrush: Movement of the People
Choreography Sandrine Monin, Christopher Bruce, Sharon Watson
Phoenix Dance Theatre
Peacock Theatre
–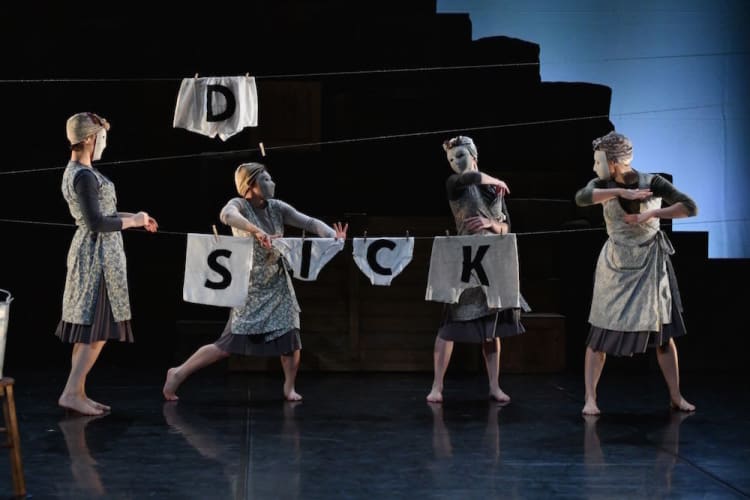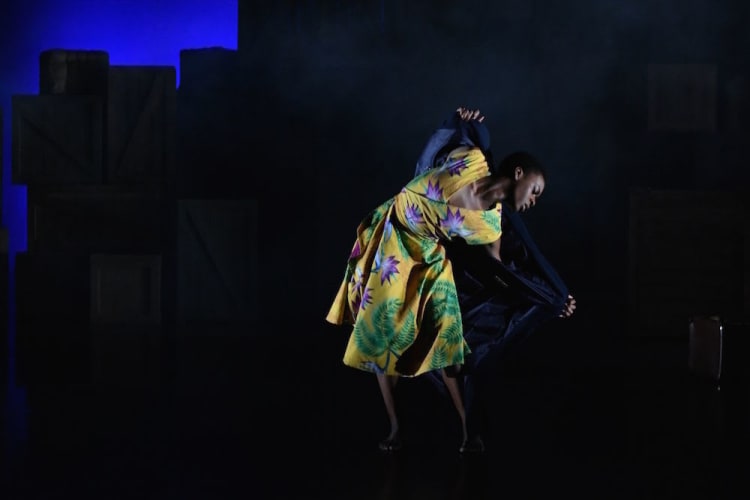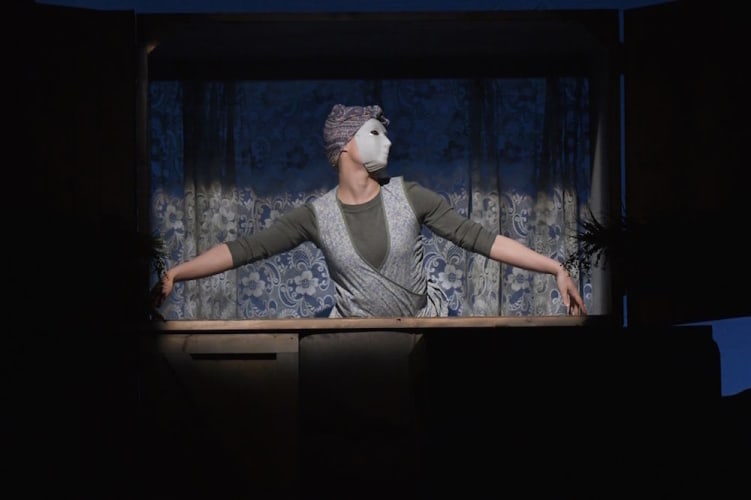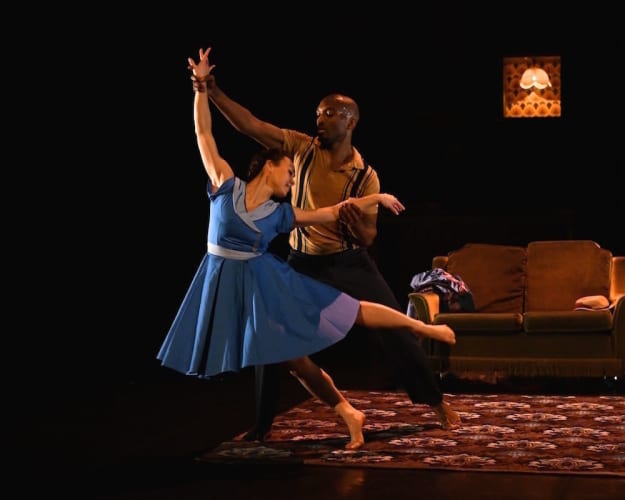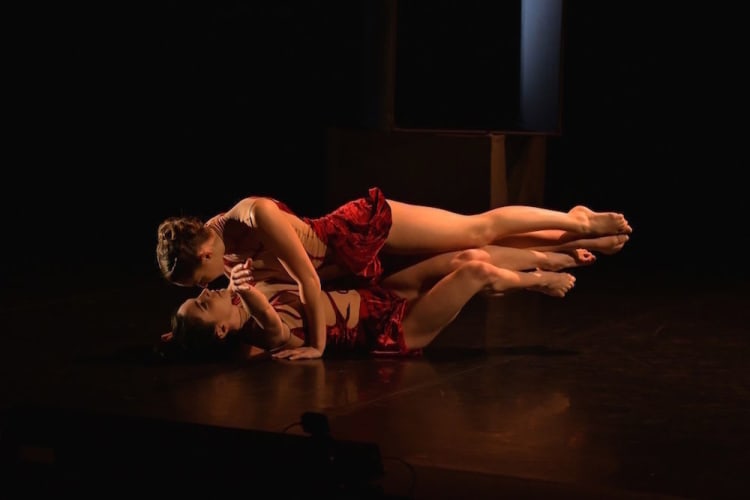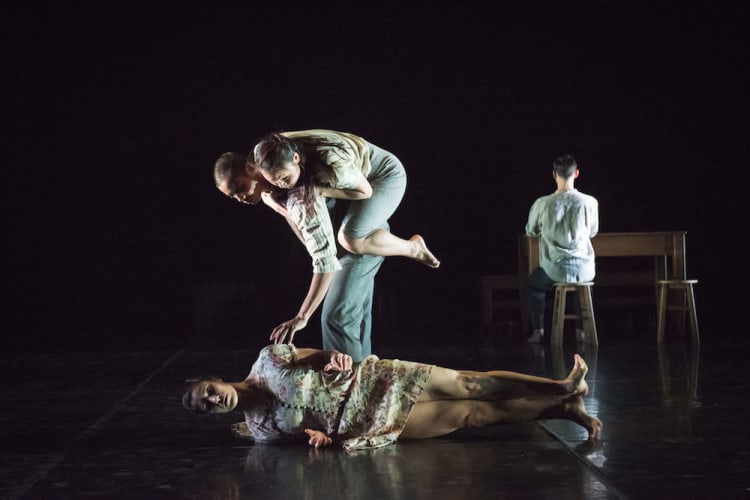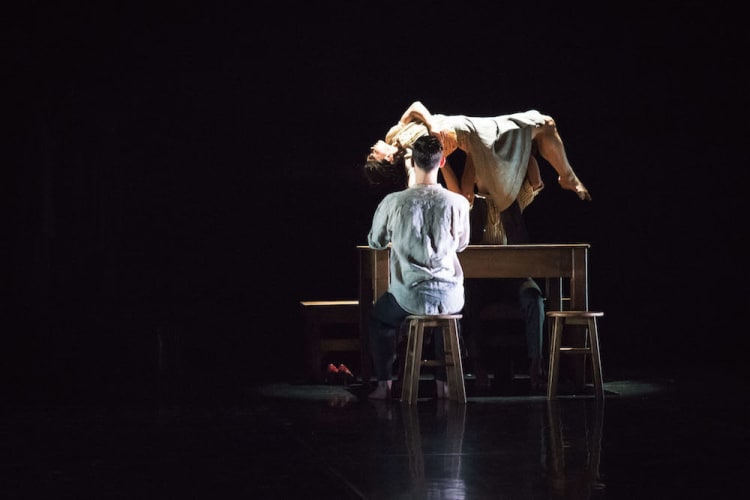 The dancers are beautiful; the music is beautiful; the choreography is beautiful. Two hours of wit, joy, irony, laughter and sadness: production values are high in this must see mixed bill offering from Leeds.
I have followed Phoenix Dance Theatre since its establishment in 1981, I know how good it is, but it excels itself tonight, a company of only ten, since 2009 under the artistic directorship of Sharon Watson.
The twenty-minute Calyx (2017) by company dancer Sandrine Monin and Christopher Bruce's ten-minute 2014 Shadows open proceedings, but they are both appetiser and prologue for the one-hour main course, Watson's 2017 Windrush: Movement of the People.
This last is the substantial heart of the evening, made from the heart, touching the heart. A poignant celebration of the 70th anniversary of the arrival on Britain's shores of the SS Empire Windrush, Watson not only honours her parents' generation but also sketches with music, song, poetry, and dance their rich contribution to British life, spurned though they were by many locals.
Not all, mind; slowly some pale faces warm to them. Light (design Luke Haywood) changes from golden Caribbean sunshine to the midnight blue of cold northern skies to the assimilated magenta at the end.
Crates on the Caribbean dock open into household goods in England, as the incomers create a home item by item. A sofa appears, then a carpet, then the essential radiogram, and the decks, and then the big speakers, spanning the decades.
The sad farewells, the frosty welcome by white-faced women in aprons and headscarves, hanging washing on lines that start to spell the shameful notice, no dogs, nor Irish, no blacks. But the letters get jumbled on the three crisscrossing lines, and one could play Scrabble with these saucy vests, pants and bras. I won't say what potential horrors I read.
Laura Serrant's moving poem, "You Called" and Enoch Powell's words are layered over the soundtrack: jazzy saxophone, Jim Reeves, infectious funky beats and gospel sung by Rob Green, Karlene Wray, Tila and Tavelah Robinson, all in fine voice.
I'm surprised no one is dancing in the aisles, but then the dancers are riveting. I can't take my eyes off Vanessa Vince-Pang or Carmen Vazquez Marfi, Prentice Whitlow or Aaron Chaplin, Nafisah Baba (winner of BBC Young Dancer 2017), Sandrine Monin, Natalie Alleston and apprentice Mayowa Ogunnaike, Carlos J Martinez and Michael Marquez.
This is Watson's first narrative work, and for me her best work to date: choreographic language articulate, sexy and full of grace; music and costumes apt; scenery (Eleanor Bull) compact.
Monin's opening piece, Calyx (the outer husk of a flower bud), to Roberto Rusconi's original ambient score, is a curious piece that gets better and better as it goes on. Her fresh vocabulary is spellbinding.
The set design is also credited to Monin—total concept control, a star in the making. Four bottomless boxes, constantly rearranged to alter the geometric architecture of the stage, stack into tunnels, make snail's houses, flower pots.
Calyx is apparently inspired by Charles Baudelaire's decadent Les Fleurs du mal (Flowers of Evil) book of poetry, symbolist, erotic. Two men and two women in Emma James's red tendril patterned or veined costumes emerge from the boxes, feet first, tentative and thrusting.
Their moves are intense, the hips undulating, the pliés deep—is there conflict, tension between the sexes? Which is the predator? Solos, duets, trios—two on one, girl on girl, words are spoken, but I can't make them out over the musical tinnitus. Is it Baudelaire? The music turns lyrical, towards harmony, resolution: the boxes are pushed into the centre—a four-leaf clover.
Bruce's Shadows is an expression, metaphorical or literal it is up to the viewer to decide, he says, of Arvo Pärt's Fratres. Brief, yet it encapsulates a whole world of displacement. Suitcases and coats at the ready, two couples in drab forties attire, a family perhaps, sit at a table, one breaks away, then another. Is the girl hysterical? Is she the sacrificial lamb?
Is the table a barricade, a hiding place? Why are they hiding? Moves are fast, anguished. The commotion around that table makes me think of Mats Ek's dance dramas. The violin's fast tempo and the piano's sonorous chords, sorrowful and hopeful, tell the eternal tale, as coats on, suitcases in hands, they move in a pool of light (John B Read) towards their unknown destiny.
Flotsam of the twentieth century: at least the Windrush generation knew where they were going and why if not their reception.
Phoenix Dance continues its tour to Mac Birmingham (4 and 5 May); Northern Stage Newcastle (9 and 10 May); York Theatre Royal (1 and 2 November); The Civic Barnsley (16 November); Lawrence Batley Theatre, Huddersfield (22 November). Prices are low, the standard is high, do not miss.
Reviewer: Vera Liber