Can We Talk About This?
Devised by Lloyd Newson
DV8
Lyttelton Theatre
–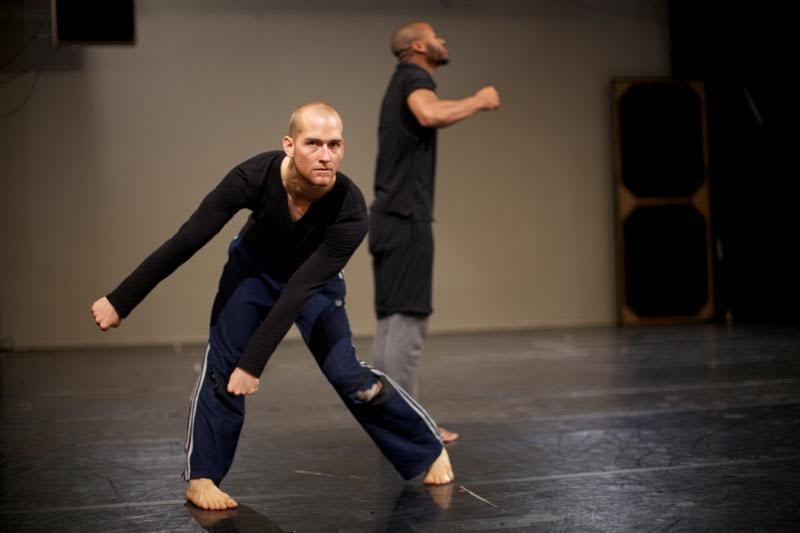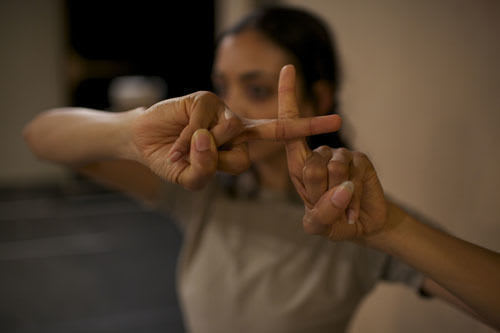 DV8, currently celebrating their 25th birthday, set out their stall right at the start of their physical theatre piece Can We Talk About This?. In the first sentence, the audience is asked to consider Martin Amis's provocative question "Do You Feel Morally Superior to the Taliban?".
For the next 80 minutes, we are offered a wide-ranging verbatim exploration of the impact of Islam and Muslim fundamentalism over the last 30 years, in an effort to swing the initial vote on this question from 80% against (at least on press night).
Even though it frequently echoes the views propounded by Prime Minister David Cameron and projected on a large screen, the approach is nothing if not brave and controversial, since the text constantly comes down in favour of the view that Islam is a negative force.
The bravery is made clear repeatedly, as the stories of those that have died or been threatened are recalled. The litany pretty much starts with Salman Rushdie and moves, amongst others, through murdered Dutch filmmaker Theo Van Gogh and the notorious Danish cartoonist who lampooned "the Prophet". It continues on to remember dozens of artists and writers murdered for their lack of faith or criticism of the religion, symbolised by gently falling photos, before eventually reaching the present day.
The stories are accompanied by this company's trademark cross between dance, movement and physical theatre. This is rarely less that beautiful, though at times the untrained eye might struggle to understand the direct connection between the bouncy physicality and underlying message.
The physical highlight, at least for its audacious humour, is the tea-talk against forced marriages of Labour politician Ann Cryer, related by a tiny performer, Joy Constantinides as her much larger colleague, Kim-Jomi Fischer becomes ever-changing furniture supporting her.
Quite what those who might have most reason to see this piece, Muslims, would make of it remains to be seen. Their track record of appreciating artistic works that they perceive as negative or blasphemous is pretty consistently condemnatory and this is not a work that shies away from criticism.
Lloyd Newson, who has not only devised piece but directs the piece, has created a very slick production with sinuous movement combined with carefully compiled verbatim drama and film. Can We Talk About This? looks good, tests out the energy and physical prowess of a highly impressive ensemble and at the same time presents an uncompromising message.
Some might feel that there is a lack of balance (but certainly not from the impeccably poised performers) as the text repeatedly points up the dark side of Islam. Others will believe that this is a pointed exposé of an unacceptable face of Britain and the wider world today.
Reviewer: Philip Fisher