Captain Corelli's Mandolin
Captain Corelli's Mandolin
Neil Laidlaw Productions
Harold Pinter Theatre
–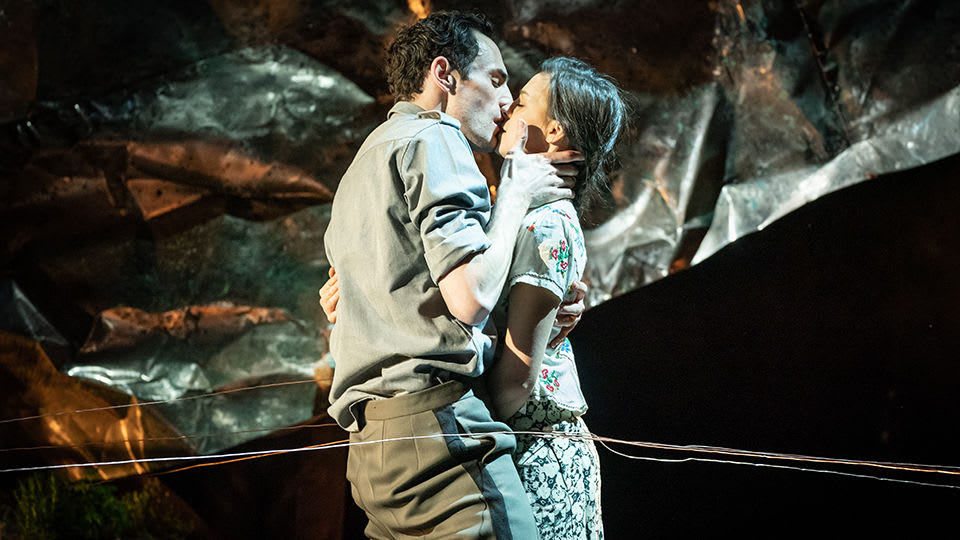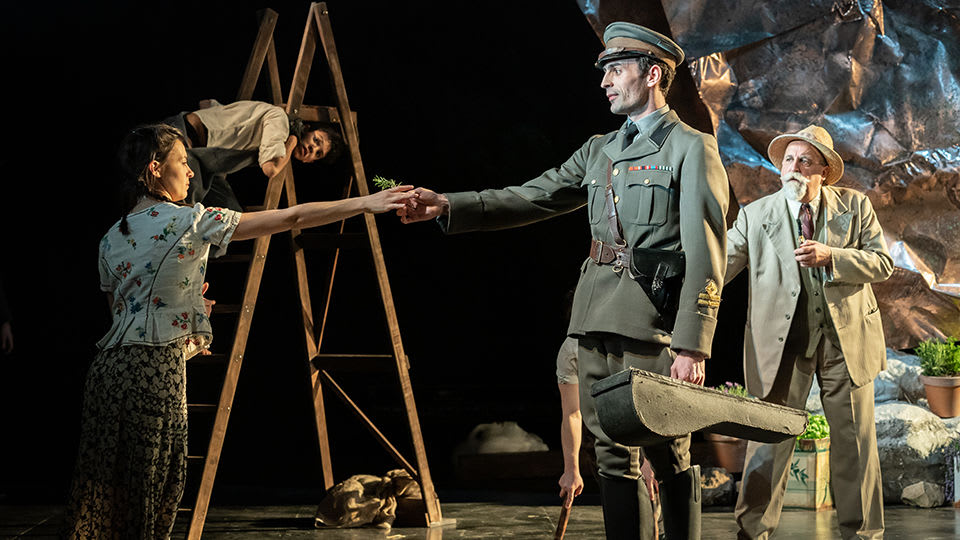 Louis de Bernières established himself as a master storyteller with his Latin American trilogy but hit jackpot in terms of popular acclaim for his wonderfully moving page turners 25 years ago with the publication of Captain Corelli's Mandolin.
For the stage version, he has had the good fortune to attract the complementary skills of Scottish playwright Rona Munro and director Melly Still, both of whom have great track records when it comes to adaptations.
This 2¾-hour production betrays its touring origins, utilising a large ensemble cast short on household names and relies on a low-budget design courtesy of Mayou Trikerioti. Throughout, the stage is dominated by what looks like an oversized, battered silver lorry bonnet onto which simple but effective images are projected.
Like the novel on which it is based, the play takes time to warm up, slowly introducing viewers to the sun-kissed Greek island of Cephalonia during the early days of the Second World War.
What seems like a protected, isolated location is filled with characters. Taking centre stage at the start are a wise, poetic doctor played by Joseph Long and Madison Clare taking the role of Pelagia, his equally wise potential successor, who just happens to be the medical man's daughter.
Having limited choice in such a small island, the girl becomes betrothed to Ashley Gale's illiterate Mandras, much to delight of his mother, a soulful singer portrayed by Eve Polycarpou.
Strangely, most of the early scenes are stolen by two other residents of the town, a goat and a pine marten, respectively given life on stage by Luisa Guerrerio and Elizabeth Mary Williams.
Cephalonia and the story simultaneously come to life with the arrival of an occupying force made up of Italians and their German comrades.
Mandras joins the army, while the doctor's residence becomes the billet of Alex Mugnaioni as handsome Italian Captain Corelli and his much-loved mandolin, fondly christened Antonio.
What ensues is a classic tale from a genre that was originally utilised by the Greeks and subsequently Shakespeare as well as so many others, centring on illicit love across the battle lines during a violently raging war.
Although the plot is familiar and follows a standard pattern, the story is a real tearjerker that features moments of comedy, love and tragedy, all equally moving and gripping.
A good adaptation, expertly directed by Melly Still, features much of her trademark physical theatre presentation, delivered by a delightful ensemble led by the brilliant trio of Joseph Long, Madison Clare and Alex Mugnaioni.
This really should be one of the must-see shows of the summer, guaranteed both to please and sadden viewers like very few other works currently playing on the London stage.
Reviewer: Philip Fisher