Cardiff Boy
Kevin Jones
Red Oak Theatre
The Other Room, Cardiff
–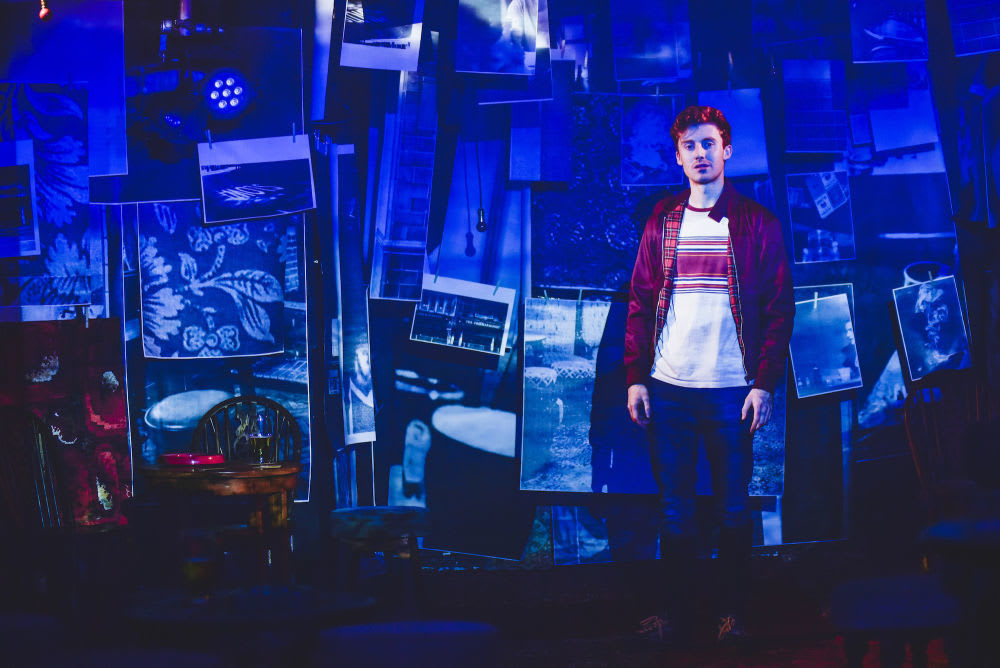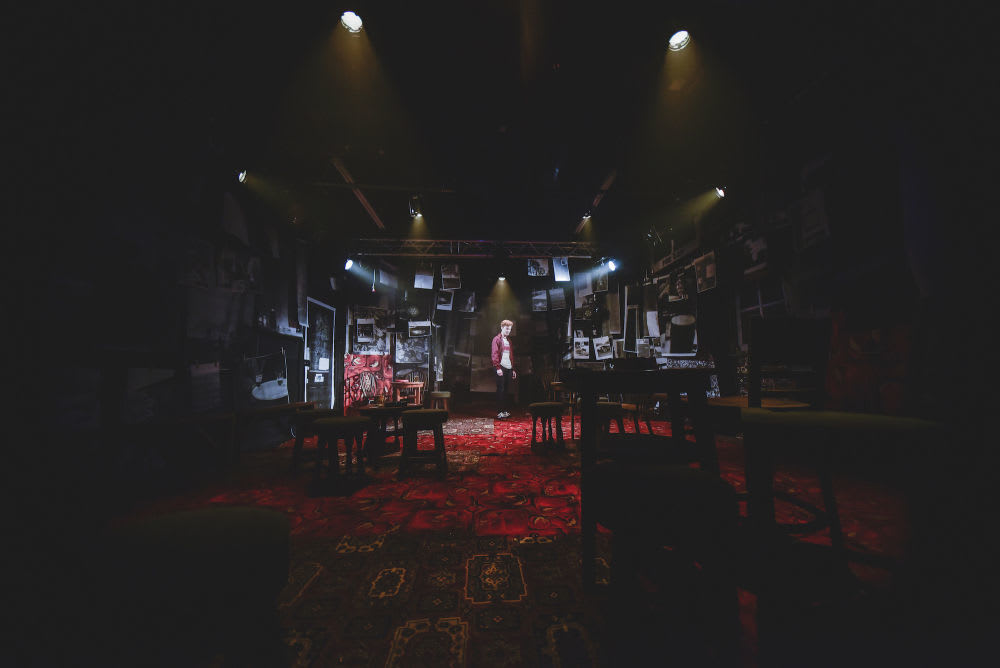 This production of Cardiff Boy, part of the curated autumn season at The Other Room, is a testament to the potential value of 'scratch' nights comprising rehearsed readings of short plays.
An extract from Kevin Jones's script was first presented at an evening organised by the company Chippy Lane in 2017, where it won the audience vote. A year later, it has been taken up by Red Oak—director Matthew Holmquist and designer April Dalton.
The set design is deceptively simple. The seats are arranged as in a pub, but the walls are plastered with arty, urban-inflected photographs, reflecting the aesthetic concerns of the central protagonist, played by Jack Hammett.
He rises from his seat, turns on a ghetto-blaster, and starts to lecture us on the sexiness of Pulp's song "Babies". It quickly becomes clear that this is a memory play, the recalled events taking place in the mid-1990s.
The hero is (or was) one of a group of 16- to 17-year-old Cardiff schoolfriends, with names like Danno, JP, Spad and Tyler. There is also, ominously, a Pickaxe amongst their acquaintances. Whilst lairy, and fond of evenings out fuelled by cheap beer and dodgy pills, the boys are mostly harmless and looking forward to university.
The narrator is the quiet one amongst the informal gang: the listener, sensitive, but wary of being seen as an outsider. He has an interest in photography and is prone to pausing to take in the visuals around him. (We note that the author works in television post-production.)
The action takes place over a handful of weekends. The lads go for a night out in central Cardiff. The narrator meets a beautiful girl in a club and shares a brief moment of innocent connection with her before being dragged away by his friends. He spends the next few weeks wondering what he has missed out on.
Just as it seems that the piece is going to drift into a rumination on lost opportunities and fleeting golden moments, we are taken on another night out, this time to a house-party, where something awful happens. Suffice it to say, Oasis's "Live Forever" takes on an unexpected significance.
Hammett makes for highly sympathetic if tentative storyteller, although perhaps inevitably, given the (to whatever extent) autobiographical nature of the tale, he comes alive most fully when embodying characters other than the narrator, who is one of life's observers.
Jones's script is lively and funny, referencing many local landmarks and only occasionally veering towards the overly poetic. His Everyman hero and his friends and enemies are brought vividly to life in Holmquist's production, Hammett casually wandering around the space, relaxedly eyeballing audience-members.
Josh Bowles's sound design, taking in several big tunes from the era (Josh Wink, Mark Morrison etc.), is seamlessly synchronised with the text (occasionally drowning out the dialogue, though); and Ryan Stafford's lighting design is equally effective when conjuring up a wild night in town, a rural weekend break, or the hero's reveries.
Cardiff Boy takes us down some familiar roads, but does so with great skill, charm and poignancy.
Reviewer: Othniel Smith